Sean Penn's 'Morning Joe' Interview Sparks Relatable Memes by Viewers
Sean Penn's appearance on breakfast television today may just be the most relatable thing about 2020.
The veteran actor took part in an interview with Morning Joe and looked a little worse for wear in an appearance that has really resonated with viewers.
MSNBC's Stephanie Rhule tweeted to say that the Mystic River star's interview was "everything."
"Sean Penn on @Morning_Joe is everything right now...except I'm not sure I can handle the fact that he is 60," she wrote.
While another viewer joked: "Congratulations on being the Look of 2020, Sean! What? That's not a real award. It should be. Dude perfectly captured the 'zero f**** left to give' look."
Another Twitter user joked that Penn is Sean "really nailing the work-from-home look. #respect."
Another shared a meme of an old photo of Penn and compared it with today's, joking: "The pandemic has really done a number on Sean Penn."
"I'm going to put this pic of Sean Penn in a time capsule to represent 2020," said another.
While another fan simply tweeted: "Sean Penn doesn't give a s***."
Regardless of his appearance, Penn was on the show to discuss his work with the non-profit organization Core.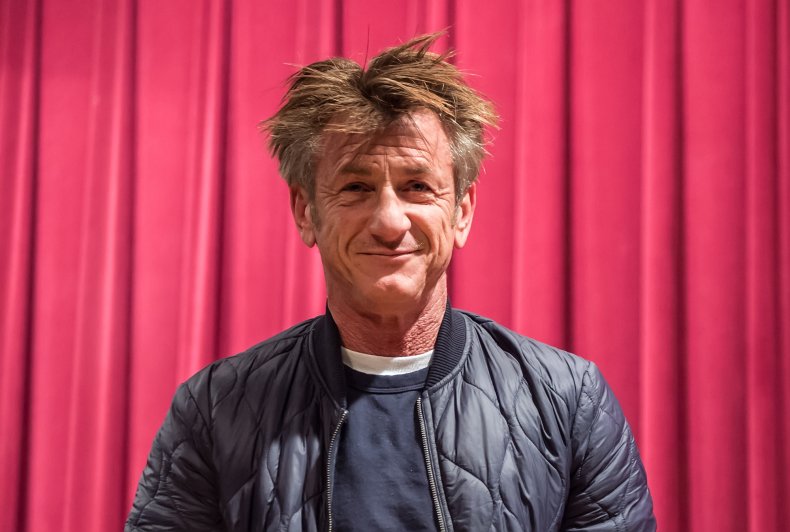 Founded by Penn, Core has created one of the largest municipal COVID-19 testing programs in the country—CORE has helped the city of Los Angeles test more than two million people. Some 38,000 people can get free coronavirus tests every single day in L.A.
"Most people affecting change are not celebrities. I would include me as discounted from that," Penn previously said of the initiative. "Look around, these are the people in uniform, these young people with the CORE shirts on. The silver lining of all of this is to see just how engaged young people are, our staff and volunteers throughout the country."
"It's a solemn duty for all of us to keep paying attention to what that is, who is suffering, and how we can help," Penn added.
One fan praised Penn for prioritizing his work with Core over his looks, tweeting: "I love Sean penn! He's too busy helping Americans through this pandemic, and doesn't give a s***."
"You go, Sean Penn, and thank you for all the work you've done to help people throughout this pandemic. Righteous," said another.
Another added: "#SeanPenn is the physical embodiment of how we are all feeling as 2020 comes to a close. #MorningJoe."