El Chapo Trial: Ex-DEA Leader Says Sean Penn 'Should Be in Jail' for 'Stunt' Interview
In January 2016, Rolling Stone published an article based on actor Sean Penn's interview with drug kingpin Joaquin "El Chapo" Guzman, who allegedly led Mexico's murderous Sinaloa cartel.
The story faced backlash at the time and was derided as a soft-ball interview, given the crimes and human rights atrocities committed by the Sinaloa Cartel and the line of questioning taken by Penn.
But Penn's visit with Guzman in October 2015 enraged the DEA's former second-in-command for another reason. Mexican marines had located El Chapo at a hilltop compound and were closing on the kingpin when Penn arrived with Mexican actress Kate del Castillo, The New York Post reported on Wednesday. Military commanders told soldiers to stand down to ensure that the actors were not hurt in the operation. El Chapo eluded their capture.
"Oh, my God! If I could get my hands on Sean Penn!" Jack Riley, who at the time served as a high-ranking official in the DEA, told the Post. "The people he put at risk because of that stunt. He should be in jail." Riley said that he sought to have del Castillo and Riley prosecuted for obstruction.
Newsweek subscription offers >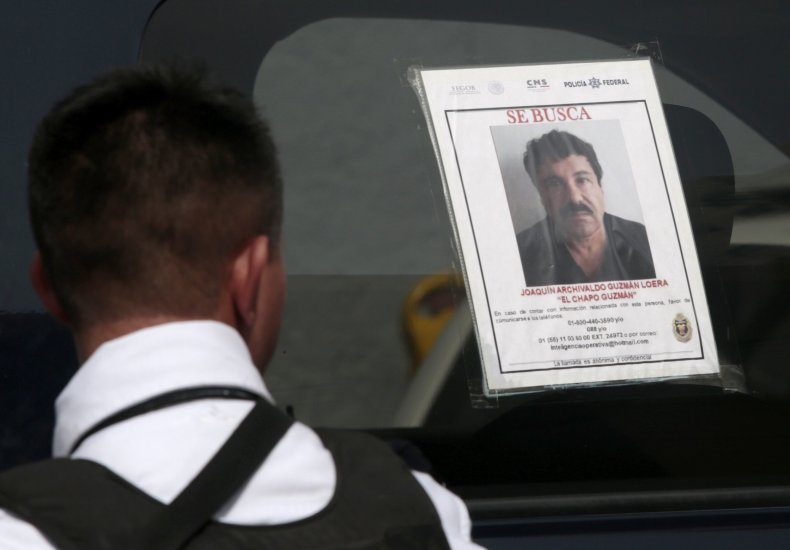 On Thursday, jurors in Brooklyn New York continued deliberating on charges against Guzman. The notorious figure, who has been on trial in federal court and faces 10 counts, could be sentenced to life in prison.
Prosecutors said during weeks of trial that Guzman was responsible for smuggling 200 tons of cocaine into the country. Guzman has pled not guilty to the counts levied against him.
Fourteen cooperators testified at the trial, according to the Associated Press.
Newsweek subscription offers >
The 12-person jury asked for thousands of pages of testimony on Wednesday.
Those who testified levied a range of allegations, such as that Guzman had sex with underage girls, that Guzman paid $5,000 to have them brought to him and that former Mexican president Enrique Peña Nieto took a $100 million bribe from Guzman.
Guzman was brought to the U.S. in 2017 after two prison escapes in Mexico.
When asked by Penn about the relation between drug sales and consumption, Guzman responded, "If there was no consumption, there would be no sales. It is true that consumption, day after day, becomes bigger and bigger. So it sells and sells." He said he did not feel responsible for people addicted to drugs.
El Chapo Trial: Ex-DEA Leader Says Sean Penn 'Should Be in Jail' for 'Stunt' Interview | U.S.