Sean Spicer Appears to Invoke '#Christ' to Score Votes on 'Dancing With the Stars'
Former White House Press Secretary Sean Spicer suggested that Jesus Christ was on his side in the Dancing With The Stars reality television competition, using the hashtag #Christ in an early Tuesday morning tweet.
Spicer made the comment in a retweet, sharing a supportive post from former Republican Governor Mike Huckabee of Arkansas. "Wanna create an emotional meltdown in Hollyweird? Vote for @seanspicer to win 'Dancing with the Stars' tonight and every night he's on," Huckabee wrote in the Monday evening tweet. "@seanspicer is a good guy and a brave sport to go on DWTS. Let's show him some love!"
The former press secretary responded, writing: "Thank you @GovMikeHuckabee Clearly the judges aren't going to be with me. Let's send a message to #Hollywood that those of us who stand for #Christ won't be discounted. May God bless you."
Spicer, who served as President Donald Trump's first White House press secretary for the first seven months of the Trump administration, debuted as one of the contestants on the 28th season premiere of the ABC reality television show.
"I was Donald Trump's first White House press secretary," he said to introduce himself. "There's no question my time in the White House was tumultuous."
The ex-Trump administration official has been paired with Lindsay Arnold, Dancing With The Stars' season 25 champion. She described Spicer as dancing at a "pre-pre-school level," and saying that "he definitely isn't natural at it."
Judges on the show mocked Spicer's first performance on Monday. "What were you doing there?" one asked. "It's like you were being attacked by a swarm of wasps."
Another said: "You were off-beat most of the dance."
In the end, Spicer garnered the second-worst score from the judges, getting 12 out of 30. NBA player Lamar Odom, who was previously married to Khloé Kardashian, came in last, getting a score of 11.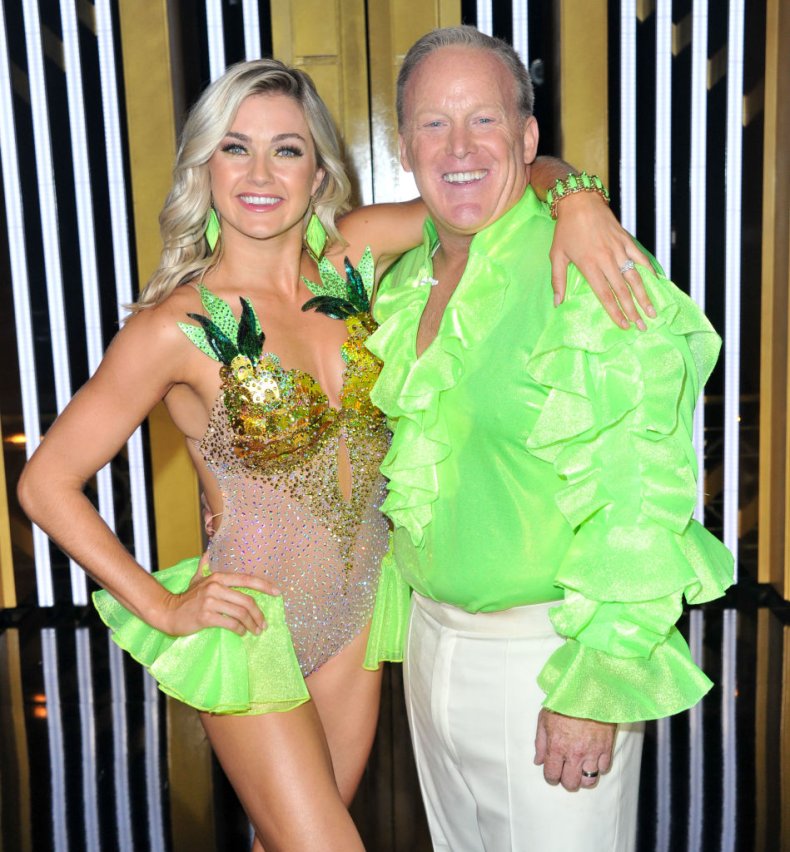 In an article published by The New Yorker on Monday, Spicer said that he was "just making money" by doing the dancing competition. He is reported to be earning a minimum of $125,000 for competing.
"This wasn't part of the plan," he said. "Frankly, I'm just making money, trying to enjoy life."
Spicer resigned from the Trump administration in July of 2017 after the president appointed Anthony Scaramucci as the White House communications director. At the time, Spicer said he was adamantly against the decision, according to The New York Times. His intuition may have been correct, as Scaramucci served in the administration for about a week before he was fired. He has since become one of Trump's harshest critics.