Cable News Chyrons Serve As Hilarious Live Fact-Checkers In Trump's America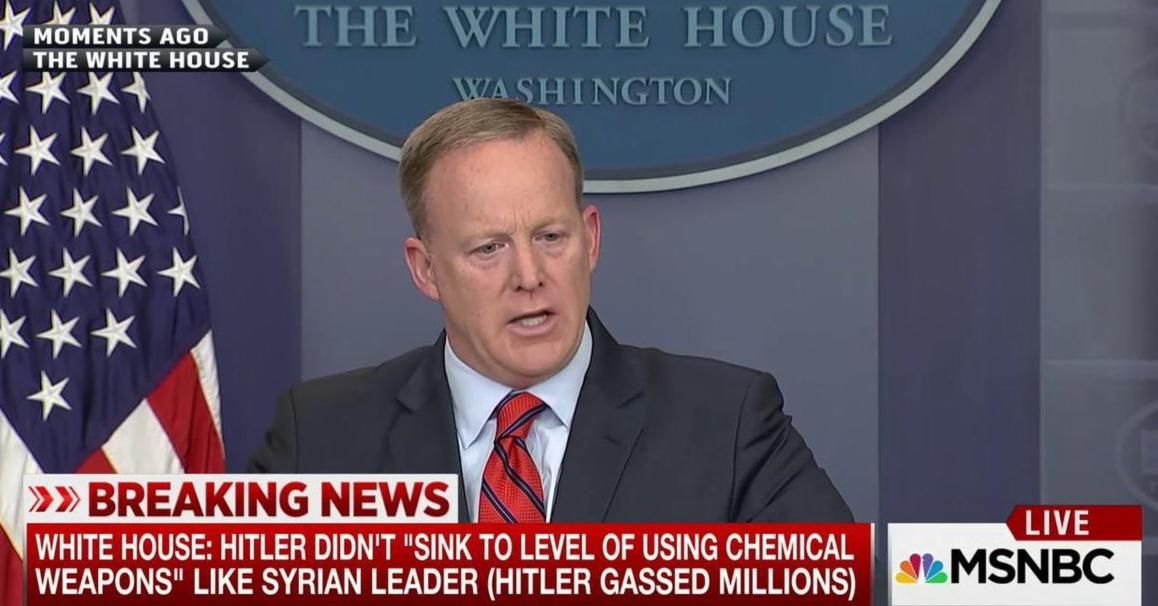 In a world of fake news and alternative facts, chyrons are setting the record straight.
The tiny, digital, almost always "Breaking News"-adorned captions superimposed on the bottom of screens during newscasts were historically used to introduce the topic that reporters or political figures are addressing for audiences tuning in after the start of a segment. In other words, they're usually unimportant after the first few seconds of turning on the TV. But in President Donald Trump's America, these short messages have become the best fact-checkers for a 24-hour news cycle.
Related: The Fake Journalists Who Help Sean Spicer Spin the News
Chyrons are typically written by operators and associate producers watching news developments from a studio control room. And they're now providing an opportunity for networks to do what journalists on screen can't: call out those in power in real-time for either lying to the American public or seriously misrepresenting reality. To use the vernacular we've come to embrace over the last few months, chyrons are the best way to point out "fake news."
When the White House press secretary falsely stated on Tuesday that "even Hitler didn't sink to using chemical weapons" with regards to recent attacks against innocent Syrian civilians in the northern province of Idlib, MSNBC used chyrons to point out just how wrong he was.
"Hitler gassed millions," the network added to what he was talking about on screen, clarifying to anyone watching the apparent misstatement. Spicer's blunder, along with screenshots of the network's chyron flatly rejecting his false claim, quickly went viral, as activists and organizations worldwide once again demanded his removal from the White House press podium.
But Spicer isn't alone. Trump's administration has become the target of chyrons attempting to correct false reporting before it's embedded into public consciousness as factual. Take, for example, CNN: they recently utilized chyrons to note that the network exhaustively reported on many of the terror attacks the White House was claiming were "undercovered" in a press release.
In fact, the very network Trump has repeatedly referred to as fake news has crafted numerous messages correcting the new president since he assumed office in January, as well as before the election.
In 2017, chyrons that fact-check the news are critical to ensuring that viewers aren't being misled. But sometimes, they're just straight up hilarious.
Even when chyrons aren't endeavoring to be real-time fact-checkers, one can now look upon them as a key indicator of what the general public may actually feel about the news of the day.
All that being said, those in power might want to think twice the next time they choose to go off script or purport falsities on national television: as we've quickly learned over the last few months, a chyron might be calling them out right beneath their noses.