Sean Spicer Doesn't Seem To Be Over SNL's 'Mean Spirited' Portrayal of Him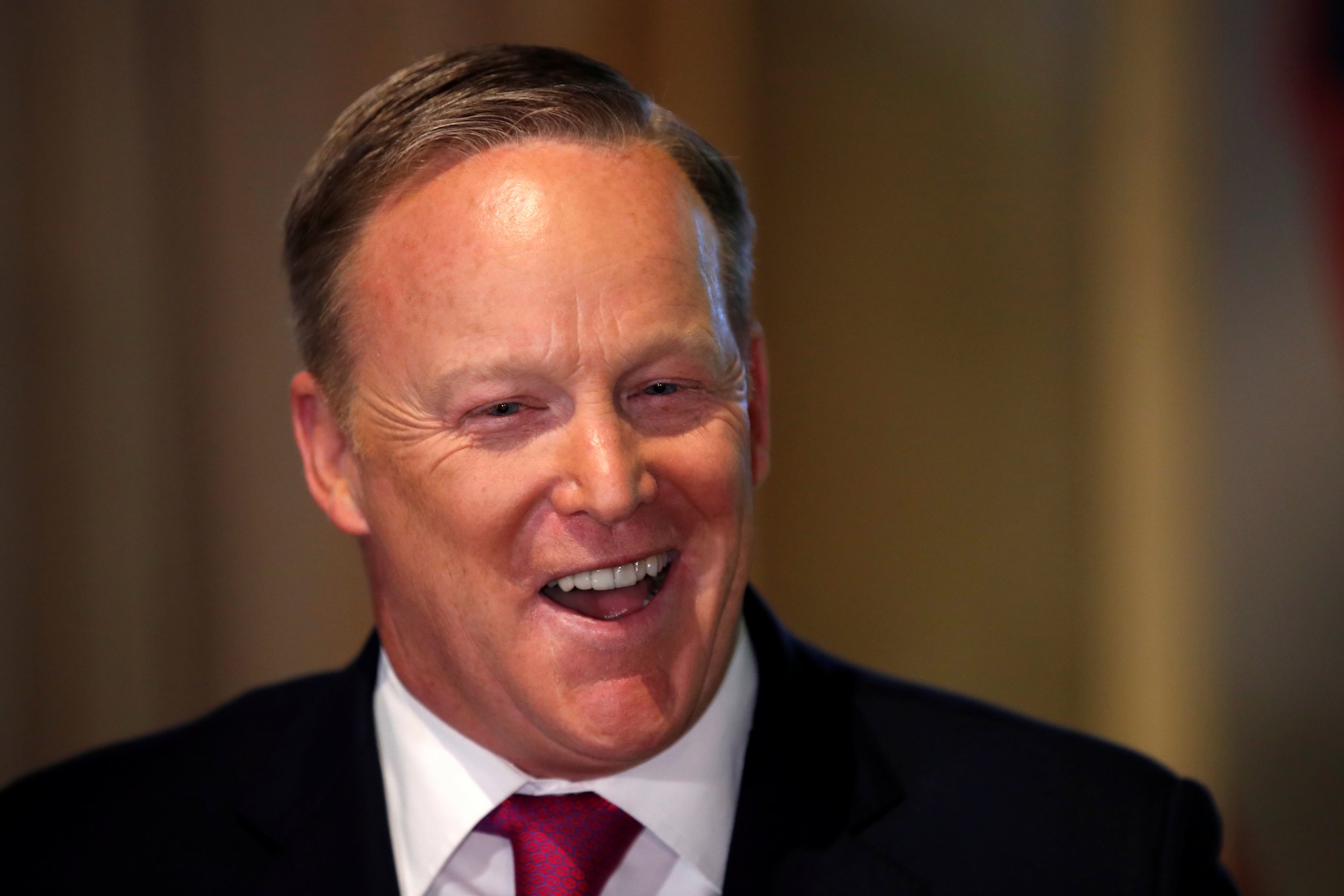 Sean Spicer apparently didn't find the Saturday Night Live portrayal of him as funny as he previously made out, slamming the show for attacking President Donald Trump and his allies in a "very mean-spirited way."
The Former White House press secretary made the comments in an interview with John Catsimatidis on AM 970 that aired Sunday morning, in which he also commented that the "elite media" have a "personal animus" towards Trump and his friends – a phrase he also used about the cast of SNL.
"I think they've kind of crossed that line, and become an agenda-based show where they are not in the camp of being funny as much as personally attacking the president and the folks around him in a very mean-spirited way," he said of the comedy show, which featured actress Melissa McCarthy as Spicer.
"I think all of us know funny and if youre in the game as i was you have to learn to laugh at yourself and i think one of the early skits they did was funny. But I think that they've lost funny, and gone straight after mean and attack because of their personal animus towards the president," he added.
His comments appear slightly at odds with his appearance at last year's Emmy awards, when he made a tongue-in-cheek cameo that featured him standing at a mock-up White House podium and referencing his claim that the president's inauguration crowd was the largest in history.
"This will be the largest audience to witness an Emmys, period! Both in person and around the world!" he said, later suggesting he should share in McCarthy's Emmy award, The Guardian reported at the time.
Speaking in the interview with Catsimatidis at the weekend, Spicer also discussed his book The Briefing: Politics, the Press, and the President, stating that he wrote it partly because he didn't think the media narrative around Trump's election victory was complete, and commenting that the media bias against President Trump was easy to see.
"They don't like conservatives in general," he said of the "elite" media who occupy some of the White House press pool.
"I really don't think they like this president. And it shows every single day," he added.
Trump himself has frequently repeated the line that he is disliked and treated poorly by the mainstream media, blasting CNN in particular for what he views as poor treatment, while praising networks such as Fox, which he feels treat him better.