Sean Spicer Launches a Podcast, Makes Trump's Border Separations His First Topic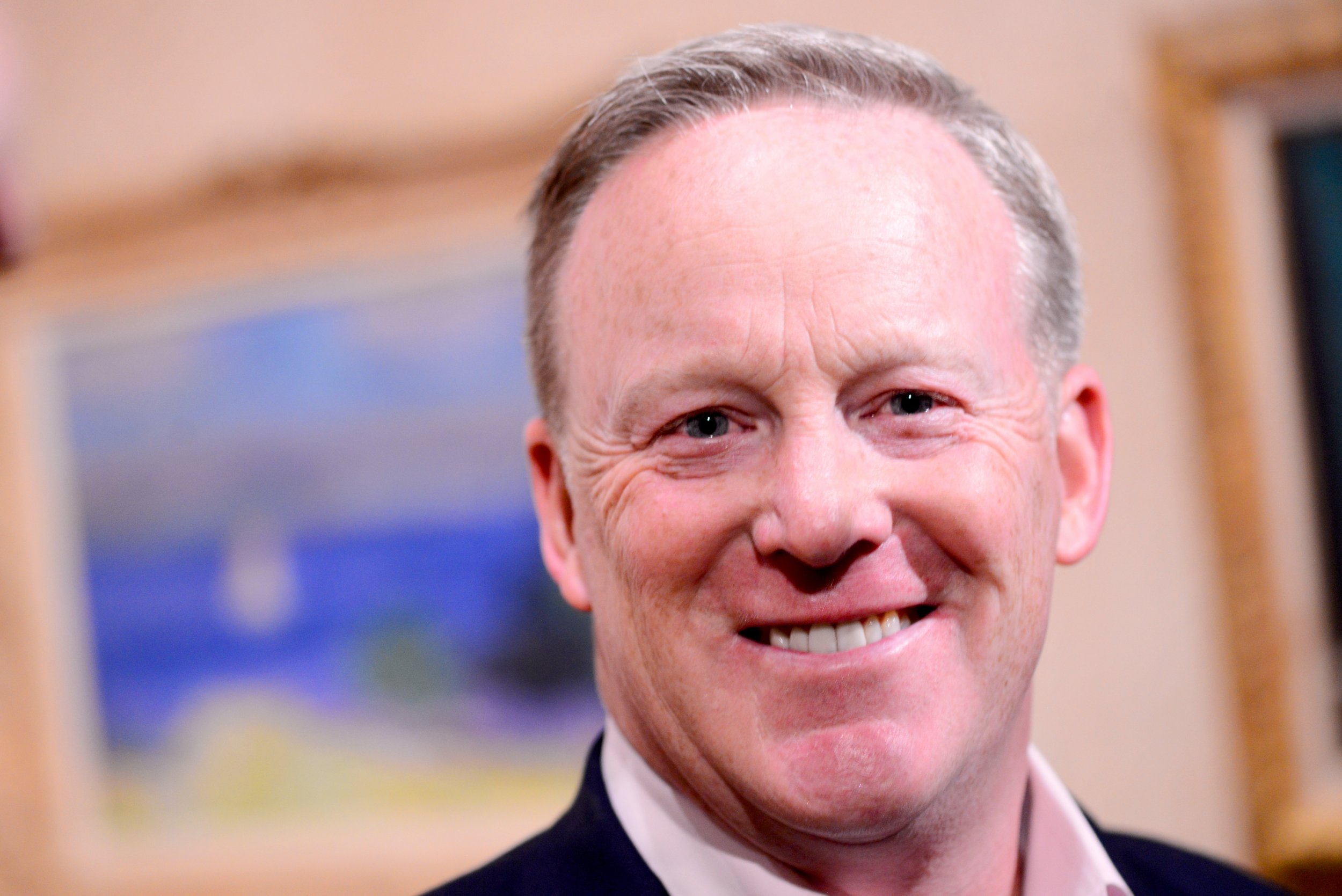 Former White House press secretary Sean Spicer has launched a podcast, Everything's Going to Be All Right, with conservative journalist and Townhall editor Katie Pavlich. The inaugural episode, released Tuesday, delved into the Trump administration's practice of separating immigrant children from their parents at the border.
"I have total compassion for these children. I can't imagine sitting in one of these cells by yourself without your parents. It's got to be unbelievably scary," said Spicer. "But at the same time, I think the president has sent a very strong message with respect to the border since he's come in."
Attorney General Jeff Sessions announced the Trump administration's "zero tolerance" immigration policy in April, at least 2,000 children were separated from their parents in six weeks. Recent audio from ProPublica and photos of children in cages have incensed many Americans, while Democrats and a growing number of Republicans have urged President Donald Trump to end the practice of child separations.
"I think this is the president...instituting a policy or fulfilling a pledge that he made to be tough on the border and to enforce our immigration laws," said Spicer.
Spicer admitted to not being well-versed in the history and laws behind the practice and deferred to his co-host. Pavlich complained about a false media "narrative" and echoed a defense by Department of Homeland Security Secretary Kirstjen Nielsen that previous administrations also separated families. "The outrage level was just not there," Pavlich said.
While families were sometimes divided under the Bush and Obama administrations, former officials and immigration experts have stepped forward amid the controversy and said there was never an official practice that resulted in the practice of widespread separations.
"We're overwhelmed with the politics of it," Spicer said of the public uproar. "I don't think that people really care about the policy. I don't think they care about when, where it started, who started it. They see these images of television of children being separated from their parents."
Succumbing to a national outrage, Trump indicated Wednesday that he would sign an executive order to cease the separations.
"We're looking to keep families together. Very important. We're going to be signing an executive order. We are also going to count on Congress, obviously, but we are signing an executive order in a little while," said Trump. "We're going to keep families together but we still have to maintain toughness or our country will be overrun by people, by crime, by all of the things that we don't stand for and that we don't want."