Sean Spicer Contradicts Donald Trump: Imprisoned Paul Manafort Played Key Role in 2016 Campaign
Former Trump White House press secretary Sean Spicer said ex-Trump campaign chairman Paul Manafort, who is currently in jail on a slew of charges, had a "central role" in the campaign and aided then-candidate Trump in beating Hillary Clinton.
In his new book, The Briefing: Politics, the Press and the President, which was obtained by The Guardian prior to its release, Spicer wrote that when Manafort was hired in March 2016, he "brought a much-needed maturity to the Trump campaign when it needed an experienced political professional operative more than anything else."
That statement goes against the president's past claims that his own campaign manager, who was the first to be indicted by special counsel Robert Mueller's probe into Russian interference of the 2016 election, was someone who hardly played a role at all since he was "replaced long before the election." It also goes against Spicer's own words last year as press secretary, when he told reporters that Manafort played a "very limited" role for a "very limited period of time."
Manafort was hired as campaign manager in March 2016 and resigned five months later, in August, after his previous foreign lobbying jobs came to light.
When Manafort was first brought on, Spicer said in his book, then-candidate Trump's campaign structure was in disarray, with a few overworked people "constantly barking in their phones." Manafort immediately established a political and communications structure that could take on Clinton.
"The Manafort message was clear," Spicer wrote. "Trump will be our nominee and our next president, and anyone who didn't want to work to that end could spend the next four years in political Siberia. (No Russia pun intended.)"
Manafort was indicted in October 2017 on charges including tax fraud and conspiracy against the U.S. Prosecutors alleged that over the course of a decade before his involvement with the Trump campaign, Manafort lobbied, undisclosed, for a party in Ukraine and a former pro-Russian politician, laundering more than $30 million. In June, prosecutors said, Manafort and a Russian business associate tried to persuade two potential witnesses to tell Mueller and his team that Manafort did not conduct any of his lobbying in the U.S. He was sent to jail on obstruction of justice charges and is awaiting trial.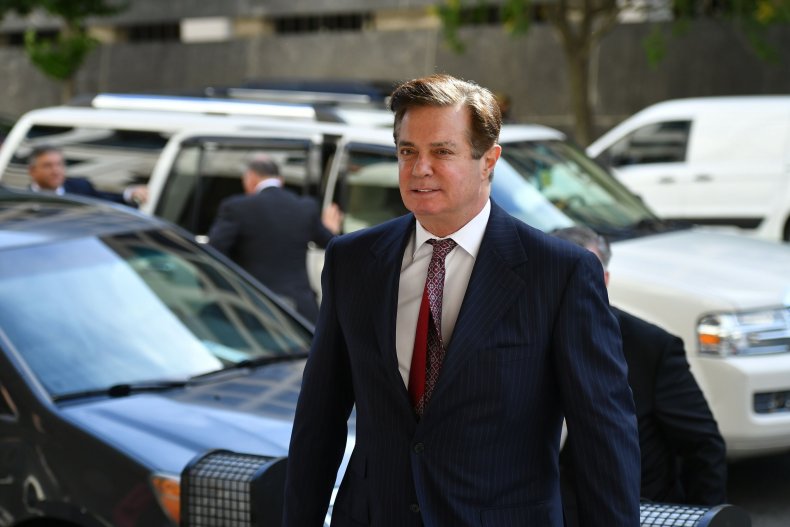 The latest revelations in Manafort's case came July 11, when Mueller and his prosecutors requested that he be transferred from a rural Virginia jail, where he is "treated like a VIP," to one just minutes from Washington, D.C., ahead of a July 25 trial.
In the court filing, prosecutors said Manafort had "his own bathroom and shower facility, his own personal telephone and his own workspace to prepare for trial." They also said that despite the jail prohibiting the use of email, Manafort "appears to have developed a workaround." Manafort reportedly writes emails on an attorney's laptop in jail, then has the lawyer send them once the laptop reconnects to Wi-Fi outside jail.
Prosecutors noted that such pretrial detention conditions were extremely out of the ordinary.