After President Trump's Snub, Sean Spicer Has Finally Met the Pope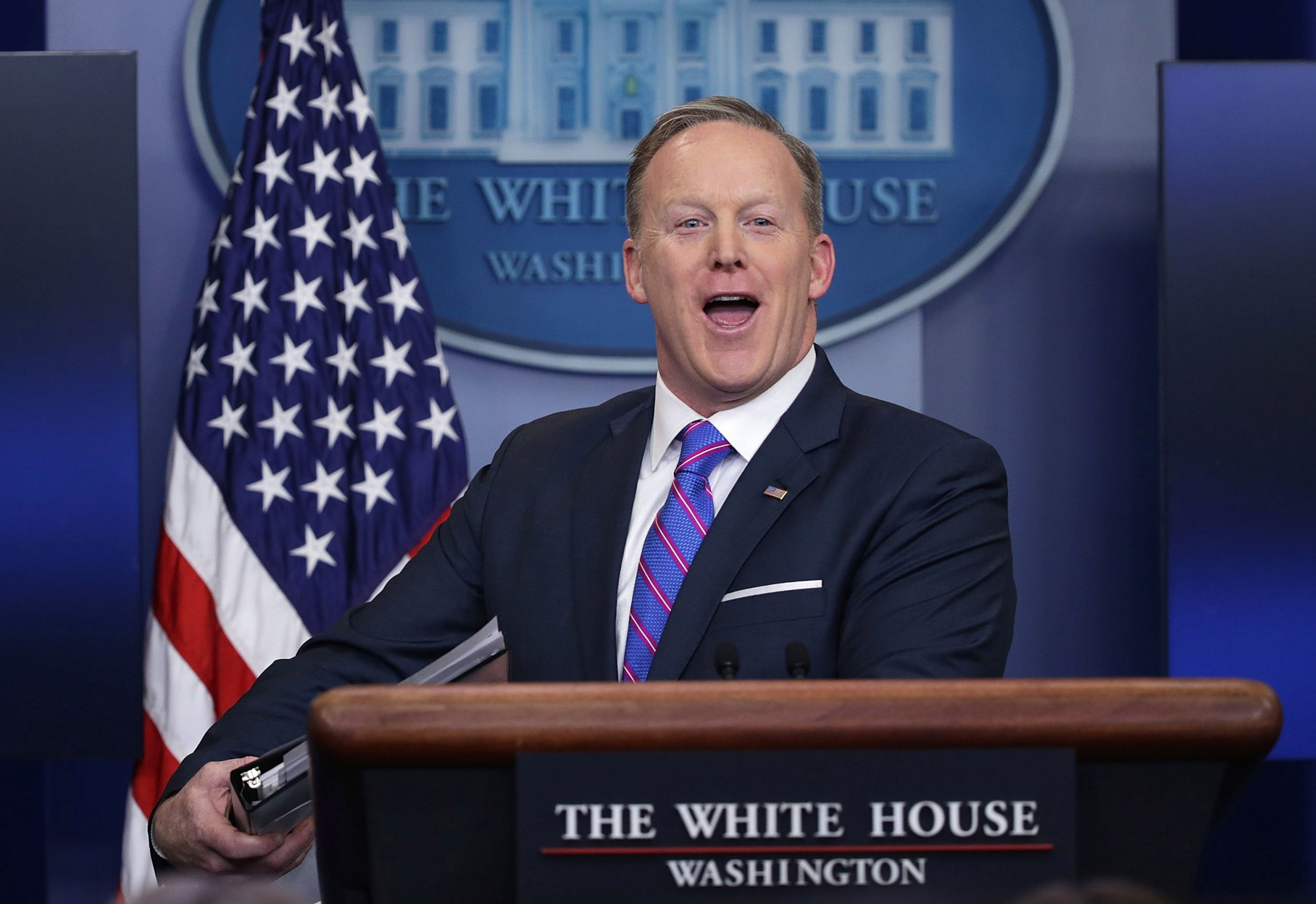 President Donald Trump spoke in glowing terms following his meeting with Pope Francis at the Vatican in May. But it wasn't such a happy occasion for Sean Spicer, his then press secretary.
Spicer, a devout Roman Catholic, was left out of Trump's entourage to meet the Argentine pontiff, in a move that was interpreted as a slight by the president to his embattled spokesman.
But now, over a month after his resignation from Trump's White House, Spicer has finally had his chance to meet Francis. And he was so happy he took photos to remember the occasion.
Spicer was part of a group of politicians and legislators that attended a meeting at the Vatican on Sunday, Jesuit magazine America reported. The pope received and addressed the group, known as the International Catholic Legislators Network, and photos posted to the Vatican's photo service show Spicer greeting Francis.
Spicer was also pictured on the front row in the audience hall, taking a photo of the pope on his phone, in an image posted on Vatican Radio's English language Facebook page.
During his time in the White House, Spicer was a dogged defender of Trump, often to his own embarrassment. But Spicer resigned on July 21 following Trump's appointment of Anthony Scaramucci as the White House director of communications. Scaramucci lasted just 10 days in his post before resigning. Spicer remains on the White House payroll until the end of August, the AP reported.
Read more: Is the Catholic Church turning on Trump?
President Trump met with the pope during a May visit to the Vatican that was one leg of his first foreign trip, that also included visits to Saudi Arabia and Israel. Trump's wife Melania, daughter Ivanka and son-in-law Jared Kushner were included in the presidential entourage to meet Francis. Other officials including Secretary of State Rex Tillerson and spokeswoman Hope Hicks, recently promoted to interim director of communications, were also included, but there was no room for Spicer.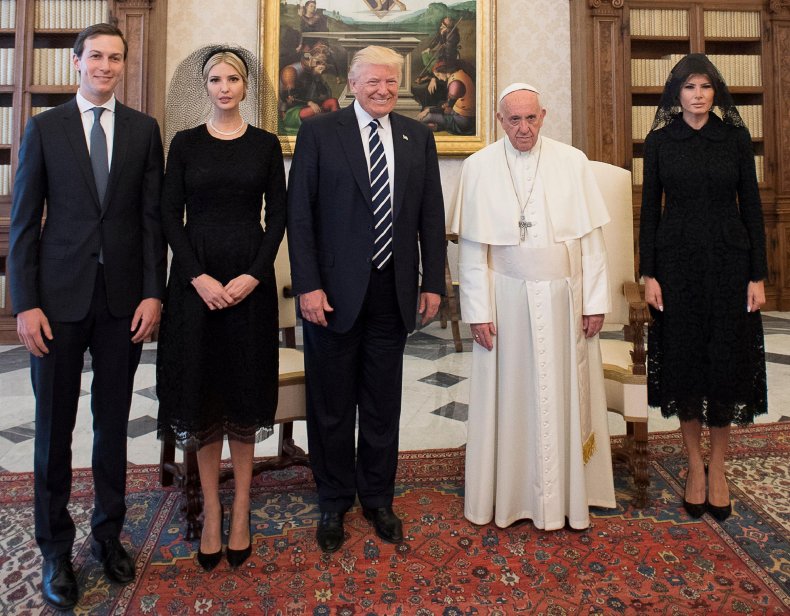 Sunday's meeting was also attended by four members of the U.S. Congress, a spokesman for Representative Alex Mooney, a Republican from West Virginia, told America.
Mooney said that the gathering was a valuable opportunity to meet like-minded legislators from across the world. "It's just more encouraging to see faithful Catholics from every country promoting the values of the church," Mooney told Vatican media.
In his address to the group, Pope Francis told his audience that "the laws you promulgate and apply ought to build bridges between different political perspectives."
The pope and Trump clashed over the latter's pledge to build a wall along the U.S. border with Mexico. While Trump was still a presidential candidate in February 2016, the pope remarked: "A person who thinks only about building walls, wherever they may be, and not building bridges, is not Christian. This is not in the Gospel."
The comments drew the ire of Trump, who said that the pope being used by the Mexican government and said that if the Islamic State militant group (ISIS) should attack the Vatican, Francis "would have only wished and prayed that Donald Trump would have been president because this would not have happened."