Sean Spicer: 'Snarky' Reporters 'Want to Become YouTube Stars' and Use Cameras for 'Performance Art'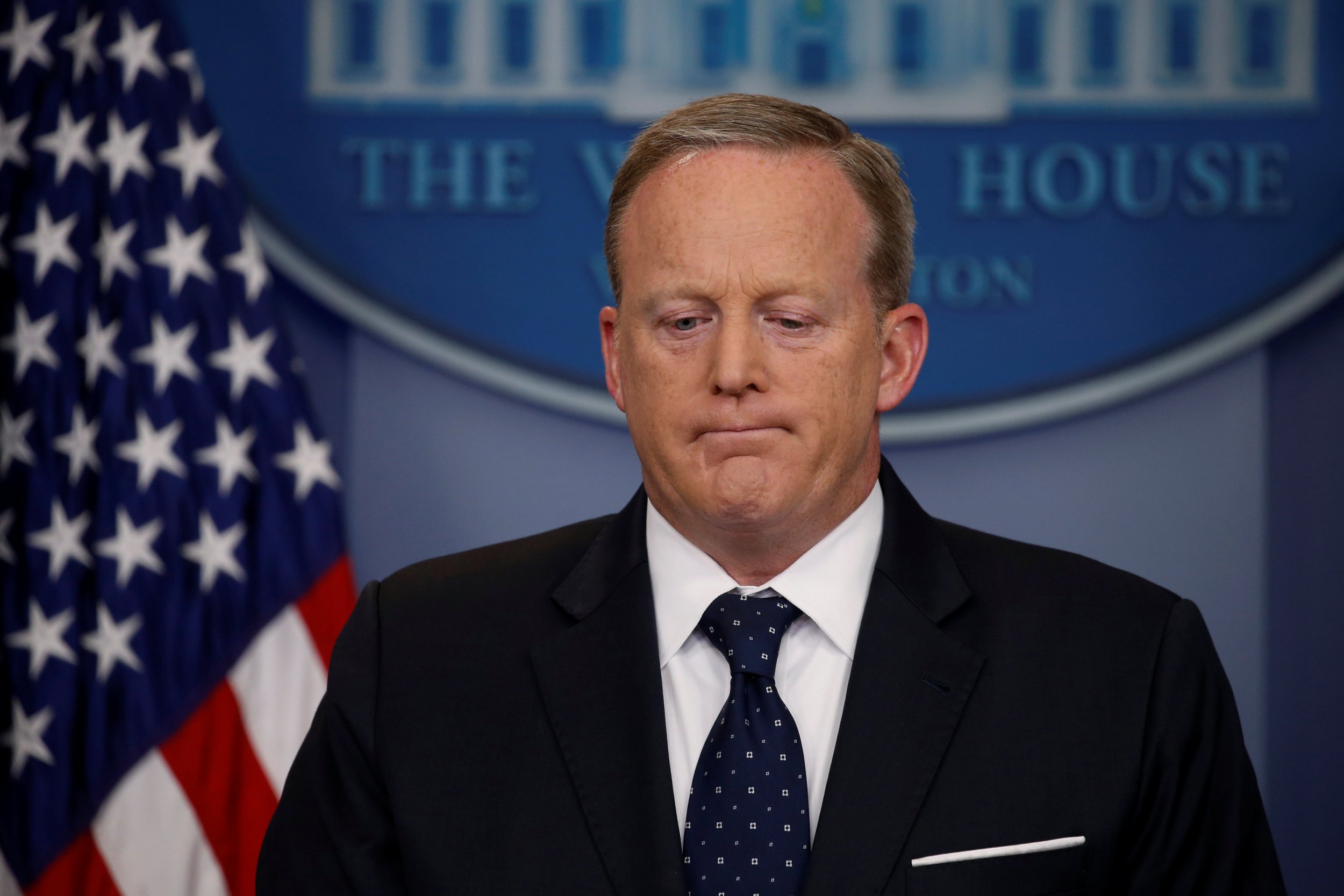 White House Press Secretary Sean Spicer on Wednesday accused White House reporters of playing up to the cameras and of wanting to become "YouTube stars."
President Donald Trump has in recent weeks been exploring ways to revamp his communications team and strategy, while the White House has come under fire for scaling back its on-camera press briefings. Yet Spicer, who has been the beleaguered face of the Trump administration since uttering inaccuracies about the size of the president's inauguration crowd in January, claimed it is the reporters who are the problem.
Related: Sean Spicer 'got fatter,' Steve Bannon says, but Donald Trump is overweight, too
"There's a lot of them that want to become YouTube stars and ask some snarky question that's been asked eight times," Spicer told conservative radio host Laura Ingraham. "And that's right, that's their right to do that. And so there is a bit of snarkiness now with the press because, again, a lot of them are more focused about getting their clip on air than they are of actually taking the time to understand an issue."
Ingraham has been mentioned as a possible successor to Spicer, who is expected to take on a more senior, behind-the-scenes role. But Spicer in recent weeks has already been less than visible behind the podium and in front of the cameras than earlier in the Trump presidency, opting instead to hold more off-camera press gaggles and, in recent days, even forbidding audio broadcasts. Rather than a lack of transparency, Spicer argued that an absence of cameras actually leads to more informed discussions.
"The nice thing about turning the cameras off sometimes, and I find this, is that it is not 'performance art,' as you call it, that you end up having, I think sometimes, a more substantive discussion about actual issues," he said.
While that claim may at best be debatable, another of Spicer's statements in the interview is demonstrably false. The former communications director for the Republican National Committee disputed the claim that "fewer briefings" had been held of late. As The Washington Post reported, the number of briefings per month has steadily decreased from March, when there were 21. In June, the White House is on pace for just 11.4 briefings.
The number of briefings is also significantly down from the amount held by President Barack Obama's White House. By June 21 of his first year, Obama's White House had held 108 briefings, compared with Trump's 73.