Sean Spicer Showed the World Something That Looked a Whole Lot Like His Twitter Password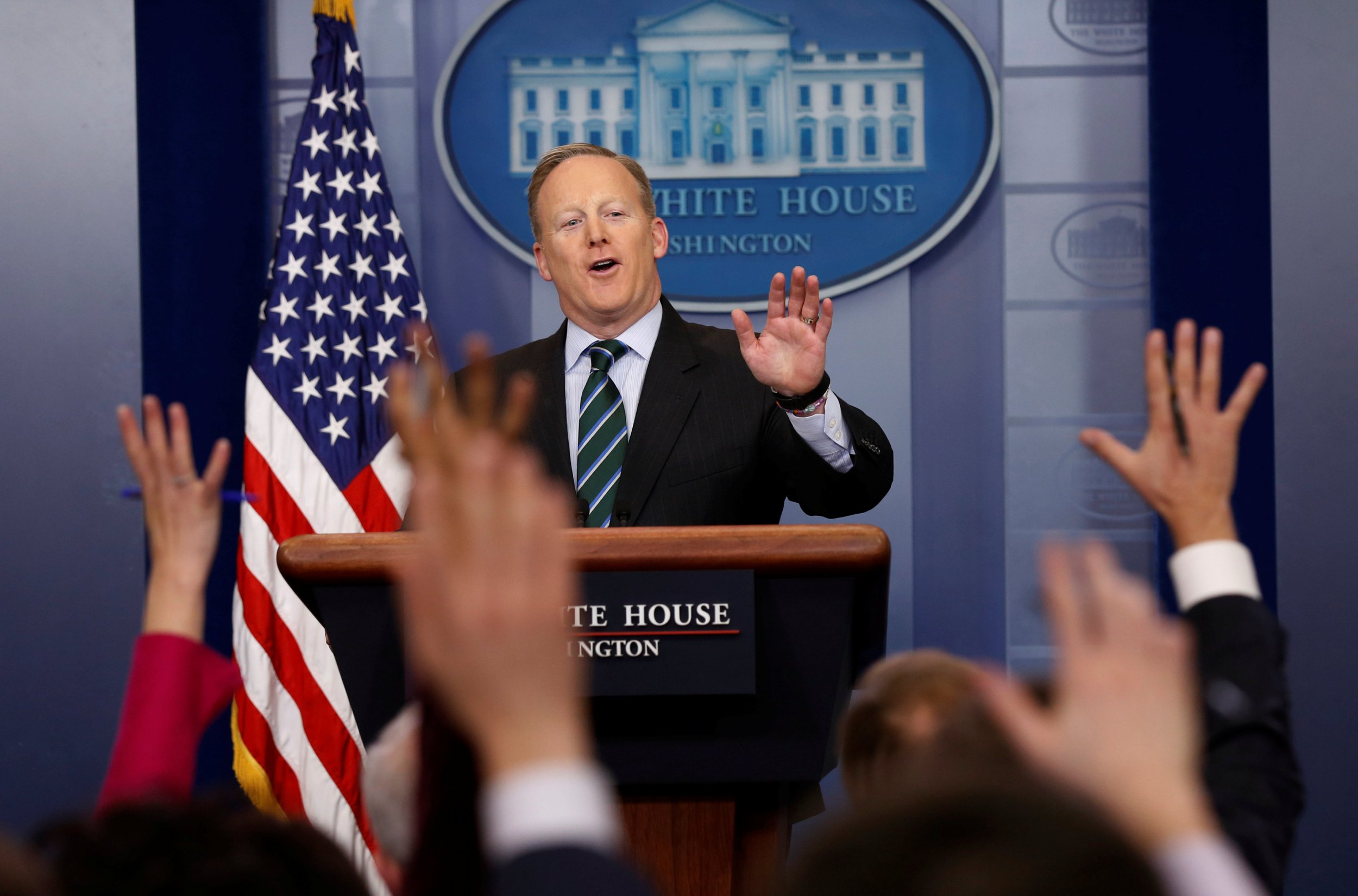 White House Press Secretary Sean Spicer is known for a lot of things, but being good at the internet is not one of them.
Take, for instance, the enormous amount of time and energy he spent on a long-running Twitter feud with Dippin' Dots, a company that he believes does not live up to its promise of being the ice cream of the future. But the tepid response to his tirades has never stopped the former RNC mouthpiece from believing that his audience is captivated by the daily narration of his likes and dislikes, as one 2011 tweet suggests:
However, with great power comes great responsibility. On Wednesday morning, we got a glimpse at something that looked a whole lot less like commentary on the comings and goings of the White House press secretary, and a whole lot more like his Twitter password.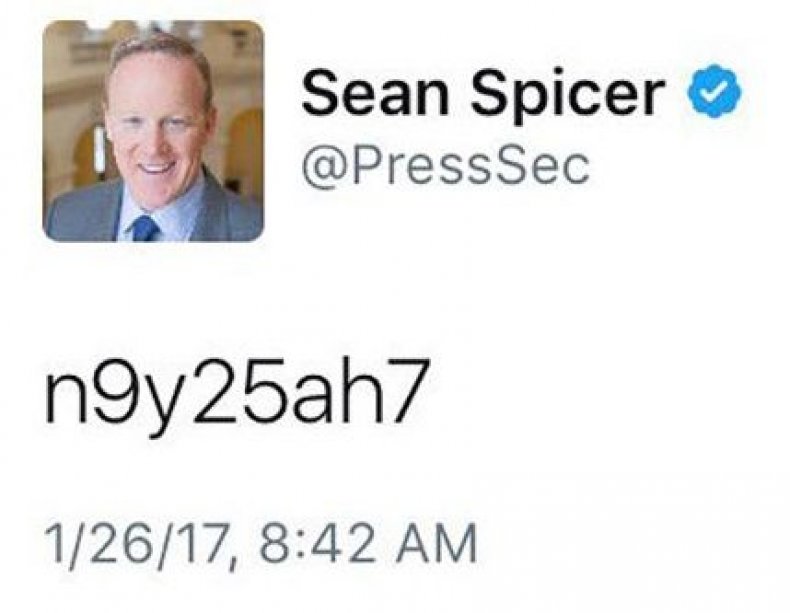 As Gizmodo points out, it's not the first time Spicer has accidentally tweeted a set of eight characters that look suspiciously like they were pulled from a password generator. It is, however, definitely the first time the Twitterverse has subsequently undergone a deep investigation on his gobbledygook tweets. And that investigation turned out to be a worthwhile one: What was discovered was that two of the most powerful Twitter accounts in the world, @PressSec and @POTUS, were linked to regular old Gmail accounts.
Though the situation has now been rectified—as of the time of publication, the recovery email addresses had been changed to proper whitehouse.gov emails—it's relatively safe to say at this stage that there's an important lesson to be had in all this for Sean Spicer: Never tweet.