Sean Spicer Wants Melissa McCarthy to Share Her Emmy for Portrayal of Him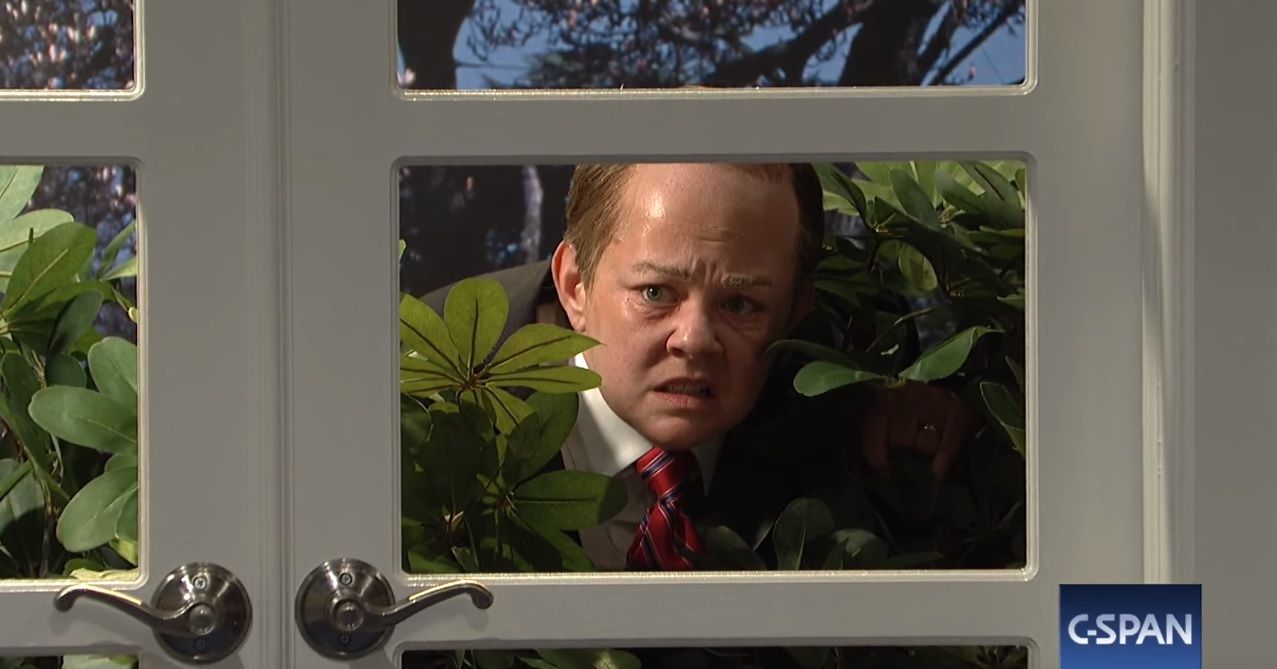 Sean Spicer has joked that Melissa McCarthy should share with him the Emmy she won for portraying the Former White House press secretary on Saturday Night Live.
The actress, who is best known for her roles in Bridesmaids and The Boss, on Monday night won the award for best guest actress in a comedy series for her portrayal of Spicer.
Discussing how he felt about McCarthy's win, Spicer suggested he should have a part in the award.
The Blast asked the former press secretary whether he thought "she owes you part of that award," and he replied: "I think we should share," adding that he would "have a conversation" with SNL if it asked him to appear as a guest host.
"First of all, it's funny," Spicer said about the skit, explaining he hoped McCarthy's portrayal of him got more laughs than Kate McKinnon's as Trump's counselor Kellyanne Conway.
Spicer told The Blast President Donald Trump has "a great sense of humor," despite rumors he was unhappy with SNL's portrayal of his staff, and his comments that SNL is not funny,
He went on to say there were times Trump called people into the office to laugh about the skits. "There were a couple times," Spicer said. "We had a good time."
Trump has previously openly blasted the SNL cast over their impressions of him and his administration, stating ahead of his inauguration in January, "‪@NBCNews‪ is bad but Saturday Night Live is the worst of NBC. Not funny, cast is terrible, always a complete hit job. Really bad television!‬"