Sean Spicer Wants You to Pray for Him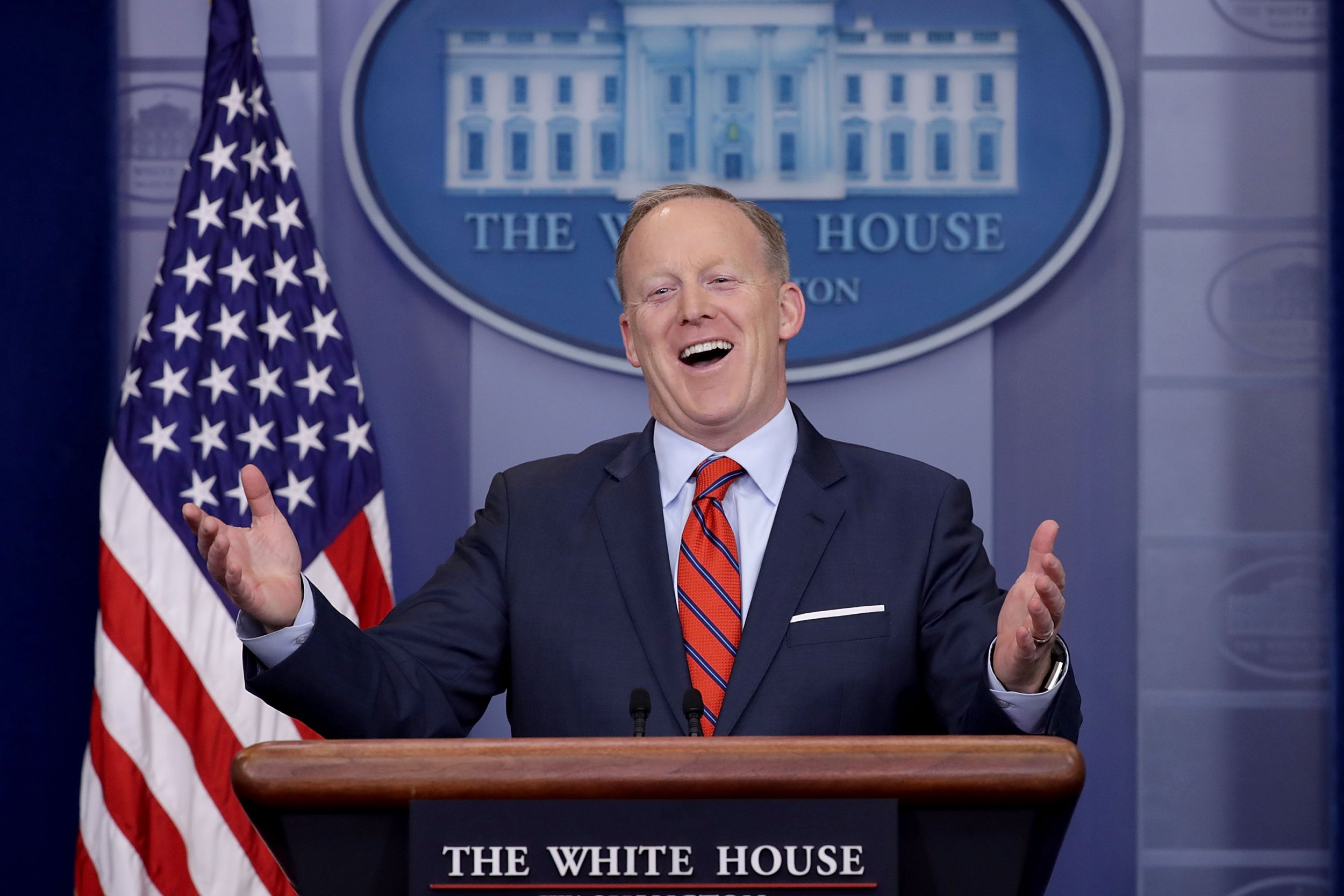 White House press secretary Sean Spicer said he appreciated prayers from the U.S. public in an appearance on the Christian Broadcasting Network.
The embattled press secretary made an appearance on the network's Faith Nation show on Thursday, discussing issues including on camera media briefings, health care and Russia, before answering a question about prayer.
Hosts David Brody and Jenna Browder shared a question that had come directly from the show's viewers, telling Spicer: "They want to know how they can pray for you."
Spicer responded: "Honestly, any time that someone says that they're praying, that's a very meaningful thing."
He added: "I appreciate any and all of it."
Prior to discussing his appreciation of prayer, Spicer addressed a question about the White House's lack of on-camera press briefings in recent weeks—a topic that has prompted criticism from the media.
Asked how the White House decides which briefings will make it on camera and which will be off-camera briefings, Spicer said the aim of the briefings was not to "make it a spectacle" but instead to keep communicating with the American people.
"We brief every day," Spicer said, adding: "For some individuals, they want everything on camera every day."
"I think for a lot of folks that they're more interested in getting a clip to put on the internet, to put on their news, and we're not. We're interested in making sure we communicate with the American people, that we give the press an opportunity to get their questions answered. But we're not here to make it a spectacle either," he added.
The last White House press briefing held on camera was on June 29, with Spicer making just one appearance at a briefing since that point, with the majority being held by deputy White House press secretary Sarah Huckabee Sanders.
Sean Spicer Wants You to Pray for Him | U.S.