Sean Spicer's Last Words To Staff: 'Honor of a Lifetime' to Serve Trump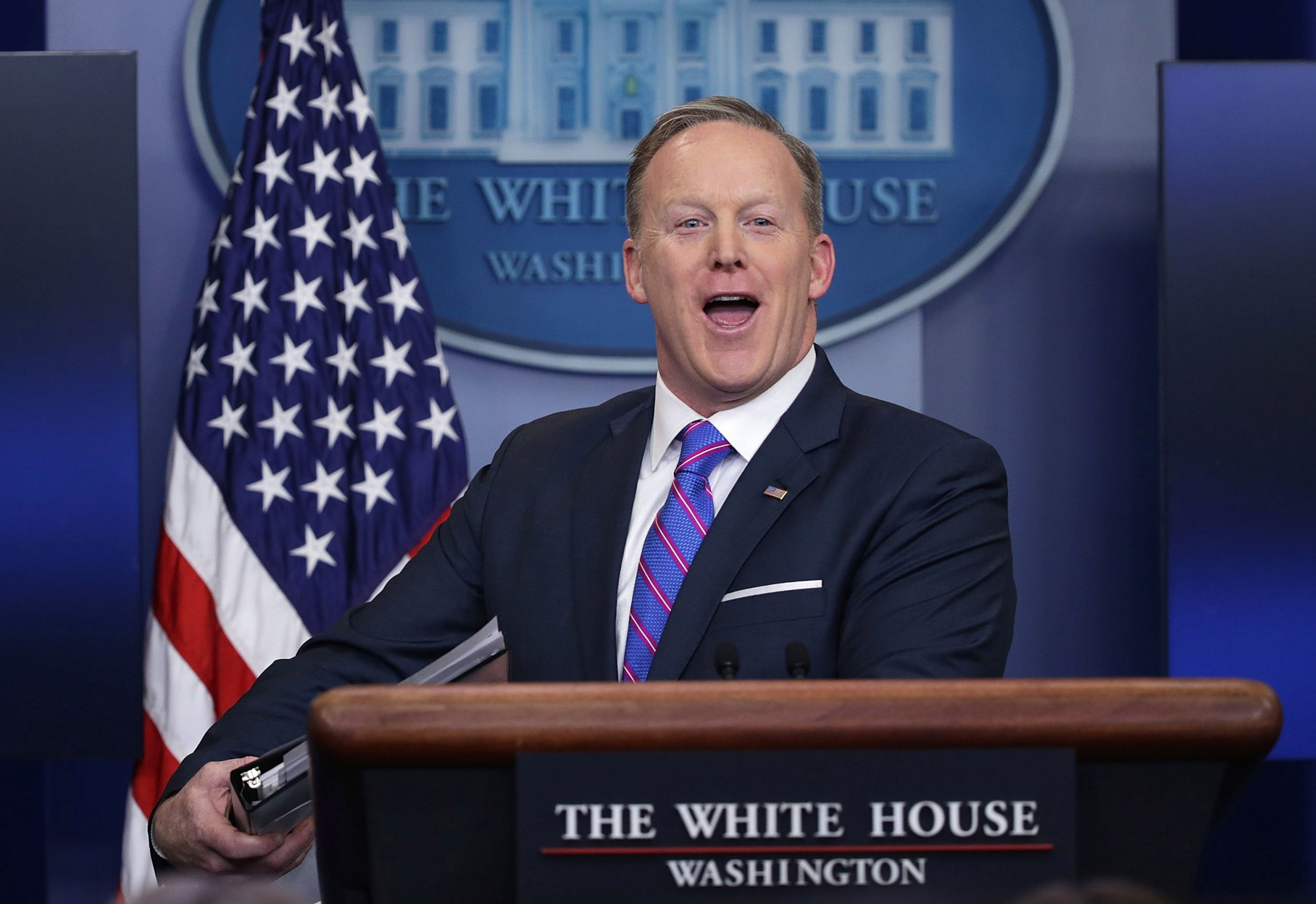 Former White House press secretary Sean Spicer has described working in his oft-criticized communications position as "a privilege" and said it was the "honor of a lifetime" to serve President Trump, in a final farewell email to staff.
Spicer sent out the email on Thursday afternoon, thanking the president and first lady for the opportunity of working with them, although he had only been working sporadically since his resignation.
"It has been the honor of a lifetime to serve the President and the American people as the White House press secretary. I especially want to thank the President and the First Lady for their support during my tenure and for giving me this opportunity," Spicer wrote in the email, which was seen by The Hill.
"Walking into the White House every day is a privilege that few in our country experience, and I am grateful for it," he added.
Spicer, who had a fractious relationship with the press during his tenure in the White House, has passed over his press secretary duties to Sarah Huckabee Sanders, who has appeared more confident in her daily press briefings.
Spicer handed in his resignation on July 21, when Trump appointed Anthony Scaramucci as communications director, with The New York Times citing Scaramucci's appointment as the reason behind Spicer's resignation.
Although Scaramucci lasted less than two weeks in his role, Spicer's turbulent period as press secretary was well documented, with rumors Trump felt he was not performing well circulating the West Wing for months.
Indeed, Trump himself suggested during an interview with Fox News' Jeanine Pirro that he would rather not have press briefings unless they were infrequent and he conducted them himself.
As he left, Spicer also thanked the president for the team he had assembled, along with other White House staffers.
"I would not have been able to do my job without the amazing team the President has assembled, especially the dedicated members of the communications, digital and press teams," the email read.
"I also am eternally grateful to the countless additional staffers who support the White House daily—including the service members of White House Military Office, the Secret Service, the Residence Staff, and so many other talented individuals," he said, adding: "As I sign off this email address for a final time, I want to say thanks. I am proud to have worked with each and every one of you."