'Lethal Weapon' Season 3 Wouldn't Be Happening Without Seann William Scott
Lethal Weapon likely wouldn't have been renewed for Season 3 if Seann William Scott hadn't signed on, Deadline reported Thursday.
When the series was renewed, Warner Bros. Television, the studio that produces the show, said it "decided not to renew Clayne Crawford's contract," according to TheWrap in May. Scott's casting was announced at the same time.
"If we could not feel confident to bring that show back with a great cast in a way that the audience would accept it, we would have simply not brought the show back," Fox Television Group chairman and CEO Gary Newman said, via Deadline. "Until they came up with Seann, we were planning a schedule without Lethal Weapon."
The Fox drama's future was up in the air due to behind-the-scenes issues involving actor Clayne Crawford, the publication said in April. Crawford had been reprimanded for his behavior. The actor confirmed he received two reprimands in an Instagram post the following day. He said he "reacted with anger over working conditions that did not feel safe or conducive to good work" and "an actor felt unsafe because a piece of shrapnel from an effect hit him." Damon Wayans, who plays Detective Roger Murtaugh, shared a video and photo of the on-set incident on Twitter on May 14.
"I am incredibly sorry if my passion for doing good work has ever made anyone feel less than comfortable on our set, or feel less than celebrated for their efforts," Crawford wrote in his post. "Furthermore, I apologize to all the crew and cast for any negative attention Lethal Weapon is receiving because of these incidents."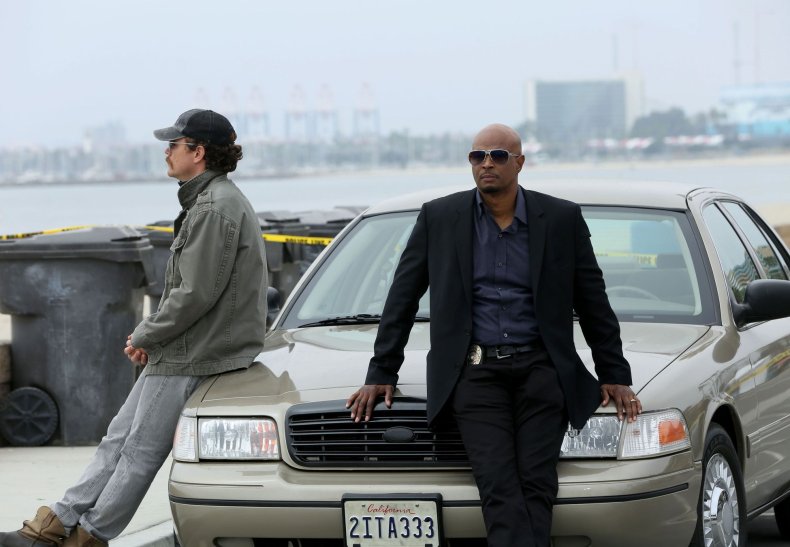 Newman also addressed speculation regarding Scott's character. "There were really no thoughts of plastic surgery or bringing back the same character," Crawford's Detective Martin Riggs, he said, Deadline reported Thursday. He's playing a new character and partner for Murtaugh.
Scott will be playing war veteran Wesley Cole, who has a child with Maggie Lawson's character, his ex-girlfriend Natalie Flynn, the publication said July 27. Lawson (Psych) will be recurring in Season 3 as an emergency room surgeon, and she and their child are why Scott's character is in Los Angeles. Wesley and Natalie first crossed paths in a war zone more than 10 years earlier.
Lethal Weapon, which premiered in 2016, ended its second season in May with Riggs being shot. "We're going to play that as the direction at the top of Season 3," creator and executive producer Matt Miller told TV Insider Monday. "It's a delicate balancing act because we're looking to launch a new character in the premiere and, at the same time, pay proper respect to the Riggs character."
Lethal Weapon Season 3 premieres Tuesday, September 25 at 9 p.m. ET on Fox.