Search Continues for Suspect in Florida ZombiCon Shooting as Six Victims Identified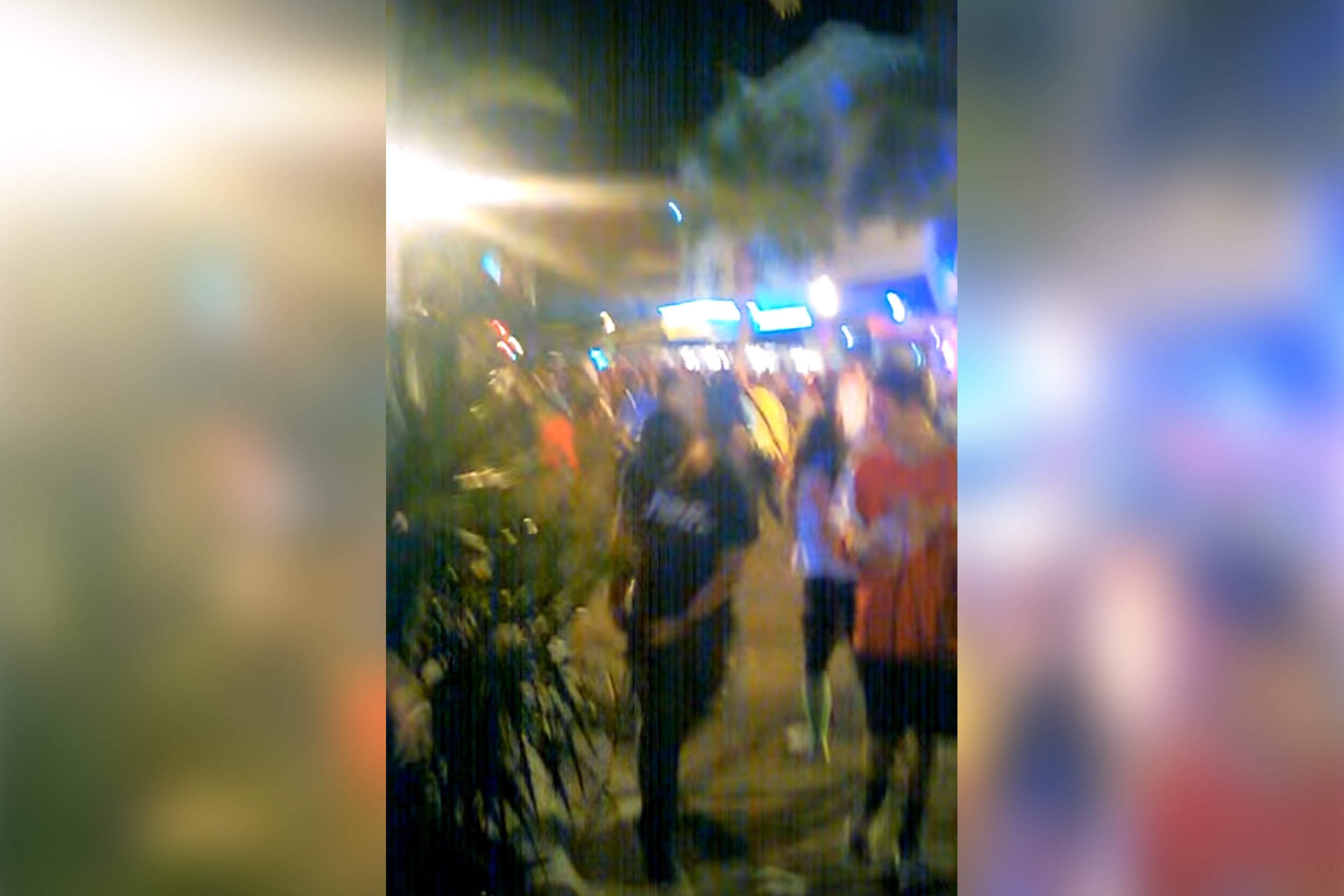 Fort Myers, Florida, authorities have identified the victims of a shooting at an annual zombie-themed festival over the weekend in which one person was killed.
Expavious Tyrell Taylor, 20, died at the scene of the shooting Saturday night, according to an incident report provided to Newsweek by the Fort Myers Police Department. Tyree Hunter, 20, David Perez, 22, Isaiah James Knight, 18, and Kyle Garick Roberts, 20, suffered gunshot wounds. John Parsons, 31, received a laceration from a gunshot but declined medical attention.
Hunter was attending the ZombiCon art and music festival in downtown Fort Myers with a group of friends when a still-unidentified gunman opened fire just before midnight on Saturday, scattering crowds and causing the popular annual convention to shut down. The Florida Gulf Coast University student tells Newsweek he is recovering after being hit by a bullet in the leg. "[The bullet] went all the way through my calf. I have to use crutches, I can't walk on my left leg." Hunter did not know any of the other victims in the shooting.
"I went to class[Monday] but it was kind of a lot...I feel safe, I hope I'm safe," he says.
Perez is the only victim who remains hospitalized after being shot through his hands, according to News-Press.com, a local publication.
Organizers were anticipating around 20,000 people at the event, according to its website.
Authorities are continuing their investigation into the shooting and search for the gunman, who quickly slipped away after firing into the crowd. Authorities received more than 50 anonymous tips as of Monday evening, according to Southwest Florida Crime Stoppers.
In a statement, Fort Myers police described the suspect as a white or possibly Hispanic man in his late teens or early 20s. The suspect was last seen wearing a black T-shirt and a flat-billed black-and-red cap.
"The suspect was seen firing a black semi-automatic handgun," the statement said.
Witness video of the shooting, believed to show the suspect at 1:18, was released by the police department Monday evening.
Police Chief Dennis Eads said Monday that it was unclear if the gunman's choice of location for the shooting was random. The gunman faces charges of homicide and four counts of battery with a deadly weapon.