Florida police are searching for a disabled woman who went missing after going to see a movie with a "new friend."
Ashley Peppard from Sanford, just northeast of Orlando, was reported as missing after she texted family on May 26 that she was seeing a new friend.
A Seminole County Sheriff's Office Facebook post shared on Sunday, June 4, said Peppard had met the friend—about whom no further information was released—before she disappeared.
The SCSO release added: "Ashley Peppard texted family that she was watching a movie with a new friend. She did not take identification, debit card, or necessary medications."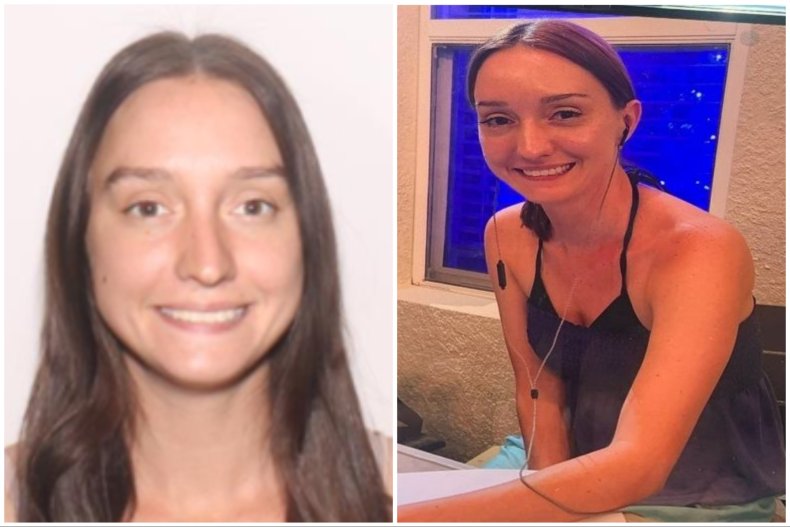 A Florida Purple Alert, a system designed to find missing adults with mental or cognitive disabilities that do not stem from Alzheimer's, was also issued for Peppard.
The alert described Peppard as white with brown hair and eyes who is 5 feet 5 inches tall and weighs 130 pounds.
The alert added Peppard was last seen in the area of the 4700 block of Grassendale Terrace in Sanford.
People who locate Peppard are advised not to approach her and are asked to contact law enforcement immediately.
In the SCSO release, Peppard was said to be 29 years old, while she was described as 28 years and 10 months old in the purple alert.
Anyone with information has been asked to share it with SCSO police by calling (407) 665-6650.
Newsweek has contacted the SCSO for comment via email.
According to the National Missing and Unidentified Persons System (NamUS), there are 1,723 open missing persons cases in Florida. There are 2,070 resolved cases in the same state, it added.
Across all states and territories, there are 23,241 open missing persons cases, according to NamUS, with 34,125 resolved missing person cases.
NamUS added: "Between 2007 and 2020, an average of 664,776 missing person records annually were entered into the National Crime Information Center."
One Midwestern city has seen an "extraordinary" uptick in missing children this year.
Nearly 30 children under 18 have been reported missing in Cleveland between May 2 and May 16, Newburgh Heights Police Chief John Majoy told Fox News Digital.
"There's always peaks and valleys with missing persons, but this year it seems like an extraordinary year," Majoy said, who also serves as board president for the organization Cleveland Missing.
"For some reason, in 2023, we've seen a lot more than we normally see, which is troubling in part because we don't know what's going on with some of these kids, whether they're being trafficked or whether they're involved in gang activity or drugs."