'Search Party' Event Planned to Look for Nonexistent San Antonio Wall Trump Referenced
A Texas man has created a search party event on Facebook dedicated to finding the nonexistent San Antonio wall Donald Trump bizarrely referenced on Saturday.
While taking questions from reporters on the White House South Lawn over the weekend, the president argued that "walls work," before specifically referencing San Antonio as an example. "Everybody knows that walls work. If you look at different places they put up a wall—no problem," Trump said. "If you look at San Antonio, if you look at so many different places, they go from one of the most unsafe cities in the country to one of the safest cities immediately. Immediately. It works. We have to put them up and we will put them up. We've got to."
Although violent and property crime in San Antonio has declined in recent years, according to San Antonio Express-News, it cannot be attributed to a successful border wall because there isn't one in the city. In fact, San Antonio is approximately 150 miles away from the U.S.-Mexico border and quite far removed from real border cities, such as Laredo and Brownsville.
Addressing the confusion, local resident Mario Lopez Jr. created a public Facebook event page to gather a search party for Trump's fictional wall in San Antonio. "I propose that we all meet up and find this wall!" Lopez Jr. wrote in the event's description. "We as San Antonians deserve to know where this wall is at and deserve some answers!"
"Who paid for the wall? Why were we not made aware of this wall? Where exactly is this wall? Is San Antonio really one of the most unsafe cities?" he added. "Together, we will find this wall! Hope to see everyone there as we celebrate Cinco de Mayo with the 'Great Wall of San Antonio.'"
The event, scheduled for May 5, has prompted more than 3,500 RSVPs on Facebook, with another 15,000 people expressing interest in attending.
Since the page was created, attendees have taken to the comments section to ridicule the president. "The pretend president referencing a pretend wall…makes sense," one user wrote. "For a Hamberder today I will look for the wall tomorrow." another added, referencing Trump's recent misspelled tweet about hamburgers.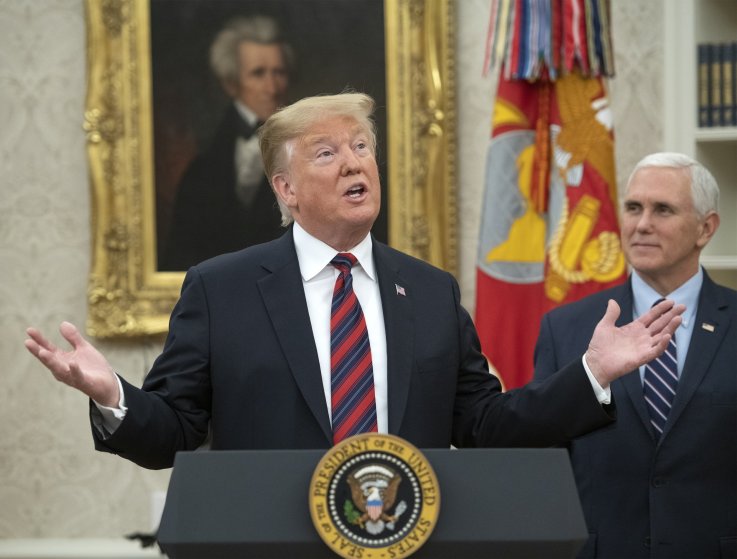 'Search Party' Event Planned to Look for Nonexistent San Antonio Wall Trump Referenced | U.S.