Search Warrant Sought to Examine Abedin's Clinton-Related Emails: Report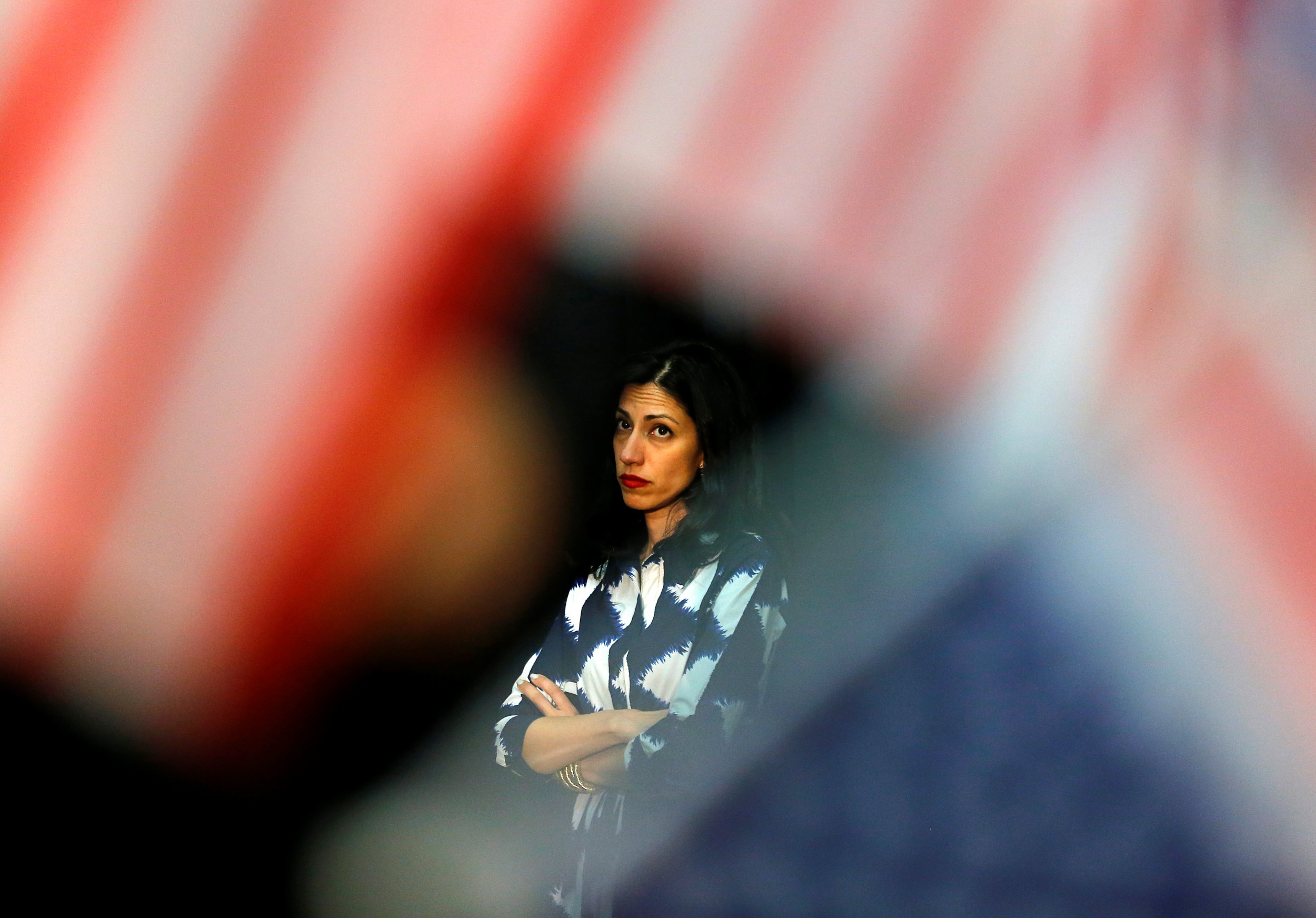 The discovered emails that have roiled the presidential race still have not been examined, as government lawyers aim to secure a search warrant that will allow them to begin a probe that FBI Director James Comey alluded to in a Friday letter to Congress, CNN reports.
Meanwhile, the Washington Post reports that FBI agents stumbled across the emails in question weeks ago and waited to inform Comey, who said he learned of their existence on Thursday, one day before notifying Congress.
The emails, said to number in the thousands, were discovered when FBI agents seized electronic devices belonging to disgraced Congressman Anthony Weiner, who is under investigation for allegedly sexting with a minor. They reportedly found emails managed by longtime Clinton aide Huma Abedin, Weiner's estranged wife, on a device shared by the couple, and Newsweek's Kurt Eichenwald reports that the FBI seeks to probe how Abedin managed her multiple email accounts.
However, feds haven't been able to legally examine any emails, as their discovery was incidental to the warrant issued that enabled them to view Weiner's communications in the ongoing sexting investigation. CNN reports that government lawyers haven't yet approached Abedin's lawyers to seek any accomodation or approval for further searches.
Clinton has called on the FBI to release all information, expressing concern that Comey's letter, in which he admits the FBI doesn't "know the significance of this newly discovered collection of emails," is "deeply troubling" and "unprecedented." Comey has been criticized for the communication, which went against Justice Department advice. Republican candidate Donald Trump and his surrogates have pounced on the new development in a story that has dogged Clinton's entire candidacy, claiming—without evidence—that Comey's decision to renew the FBI's probe of Clinton's private server and email habits are proof of criminal wrongdoing.
Sources told the Washington Post that investigators found the emails soon after it began its probe of Weiner, but it's "unclear why investigators did not tell Comey sooner...It is also unclear what agents have been doing in the intervening time — for instance, whether they were trying to learn more about the emails before notifying Comey."
Eichenwald reports that Abedin routinely printed emails for Clinton, who preferred hard copies, and had them delivered in a diplomatic pouch by a security agent. She "sometimes transferred emails from her unclassified State Department account to either her Yahoo account or her account on Clinton's server, and printed the emails from there." Abedin could be in jeopardy if the FBI determines that any of the documents that were found on the device shared with Weiner were classified, but to prove a crime, the feds would have to establish that Abedin "had intended to disclose the contents of those classified documents, or that she knew she was mishandling that information."