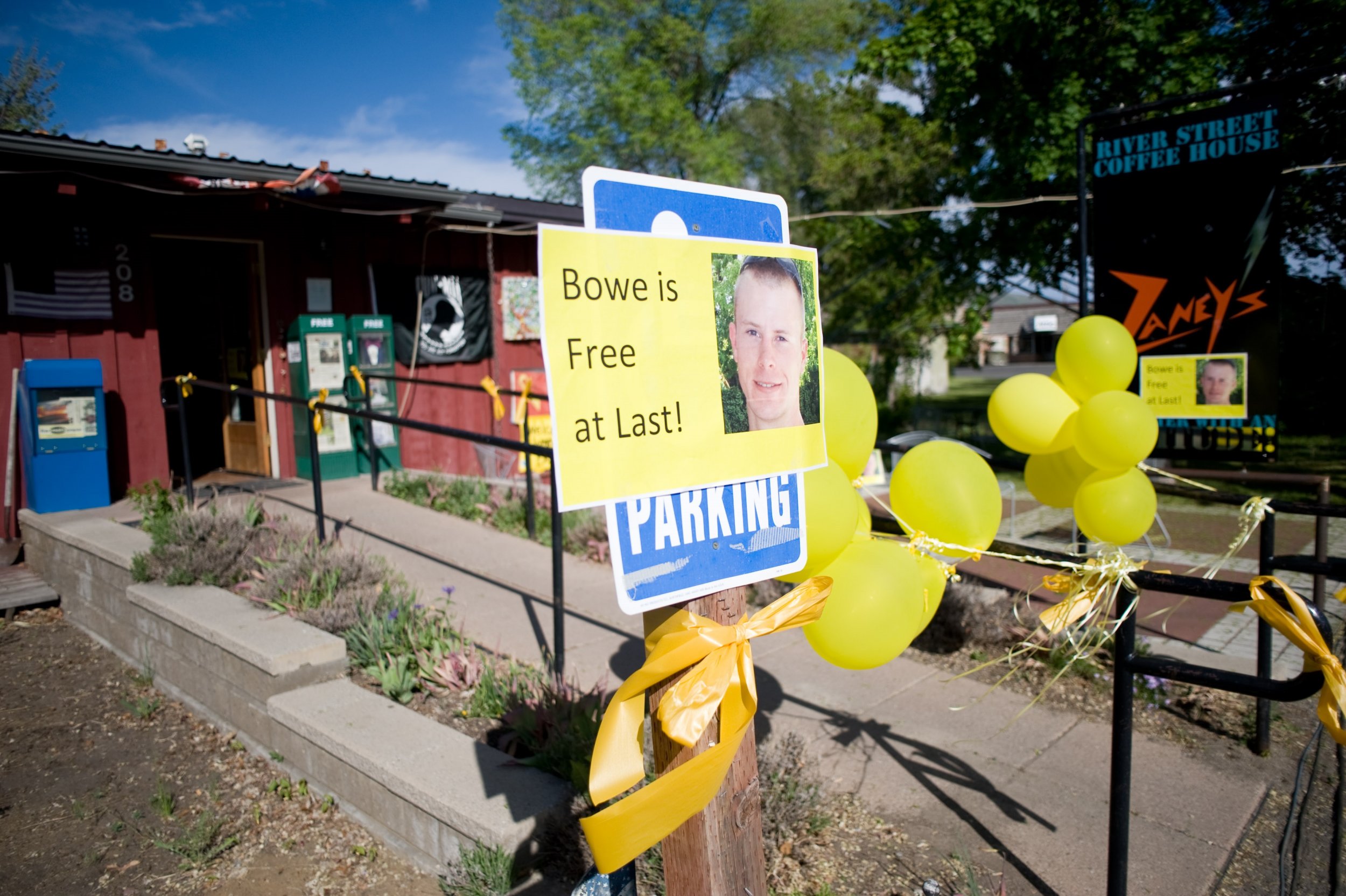 The second season of the highly popular podcast Serial was released Thursday morning, and it features the first public interview with U.S. Army Sergeant Bowe Bergdahl since the prisoner of war was released in Afghanistan last year.
Bergdahl, now 29, was held captive by the Taliban for nearly five years, and the circumstances under which he went missing became a point of contention in the United States. He was released in May 2014 in exchange for five Taliban prisoners from Guantánamo Bay, who were sent to Qatar. He was held by the Taliban longer than any other American.
"Through all of this, Bowe Bergdahl himself was a like a ghost, a blank. We never heard from him," says Serial narrator Sarah Koenig, a former reporter for the Baltimore Sun, in the premiere episode. "He wasn't talking on TV. He wasn't quoted in the newspaper."
For season 2, Koenig teams up with filmmaker Mark Boal and his media company, Page 1, to find out why Bergdahl decided to walk away from his post and into Afghanistan in 2009. Boal, a screenwriter and producer for films including The Hurt Locker and Zero Dark Thirty, wanted to make a movie about Bergdahl's story. He contacted the former prisoner of war a few months after Bergdahl got back to the U.S. and recorded 25 hours of conversation with him.
"These tapes are not like regular interviews because Mark isn't so much after the facts of what happened, though he wants those too. But more, he's after the why of what happened, trying to get inside Bowe's head to understand how Bowe sees the world," Koenig says.
After the Army launched an investigation, Bergdahl was charged with one count of desertion and one count of misbehavior before the enemy. Two soldiers died while searching for Bergdahl. He faces up to a life sentence in prison if convicted on the charge of misbehavior before the enemy. He also could face dishonorable discharge, a reduction in rank and forfeiture of all pay. Bergdahl, who is currently an active-duty soldier in San Antonio, is waiting to see if the Army will drop the charges or take him to trial.
In the wake of Bergdahl's release, lawmakers criticized President Barack Obama for what they called a violation of the National Defense Authorization Act, which requires the commander-in-chief to notify Congress 30 days before transferring prisoners from Guantánamo Bay.
In its first season, Serial revisited Maryland resident Adnan Syed's conviction in the mysterious strangling death of his ex-girlfriend, Hae Min Lee, in 1999. He was arrested, convicted of first-degree murder and sentenced to life in prison. Syed continues to argue his innocence.
Serial is a spin-off of This American Life. Season 2 will be available on Pandora, Apple's iTunes store and other podcast cellphone apps. Episodes will be available every Thursday at 6 a.m. ET.
The 12-episode podcast set a record last fall: It reached 5 million downloads and streams faster than any other podcast in the history of iTunes.