What's Happening on 'Jeopardy!'? Season 35 Promises Something Big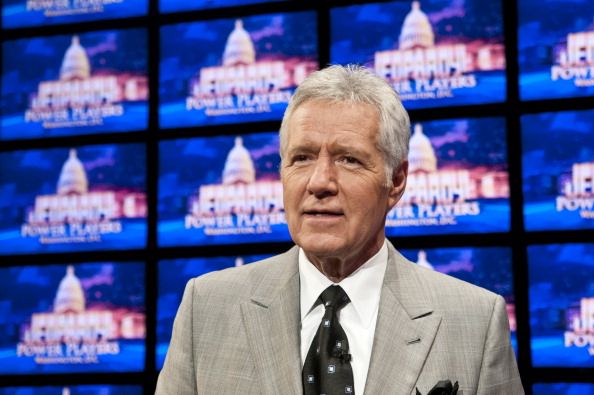 The new season of Jeopardy! will premiere September 10 and they are promising "something big," according to a statement on Twitter Monday.
What this "something" is remains unclear. In the replies to this statement, fans of the show speculate that this may be the last season for the host, Alex Trebek, and the show will introduce someone to take his place. This Fall will mark the 35th season of the longstanding quiz show.
It's no secret that host Trebek is up for retirement in 2020, so this season will be one of his last. Trebek offered some suggestions for his replacement in an interview with TMZ in July. He told the producers they should consider Alex Faust or Laura Coates.
Other options for "something big" include new theme music, a new set or new categories. In another first for Jeopardy!, the show made its streaming debut in August, with 60 episodes now available for immediate viewing on Hulu.
With an audience of 23 million viewers each week, Jeopardy! is the top-rated quiz show on television. The show has won 34 Emmys, which earned it the Guinness World Record for the most Emmy Awards won by a TV game show. Trebek himself has won five Daytime Emmy awards for Outstanding Game Show Host and also holds a Guinness World Record for Most Game Show Episodes Hosted by the Same Presenter, hosting more than 7,500 episodes.
Representatives for Jeopardy! did not immediately respond to a request for comment
What's Happening on 'Jeopardy!'? Season 35 Promises Something Big | Culture