'Fortnite' Season 7 Battle Pass Skins Leaked: Onesie Is Coming in the Storm
Fortnite is about to launch another season, transitioning from Halloween to the cold world of winter. Season 7 is only a couple days away and fans can't wait to see what happens when the Snow Storm looming over the horizon finally crashes on the shore of the island. Epic Games has posted several teasers over the past week, showing silhouettes of the Battle Pass skins coming for those willing to spend real-world money.
Three of the main Season 7 Fortnite Battle Pass skins have leaked on the iOS Store, according to a post on the Fortnite subreddit. There's a brooding hooded figure, some sort of black ice monster and a beefy Santa Claus for players to mess around with. It's unclear what these skins will be called or what level on the Battle Pass they will be, but that information should come out shortly.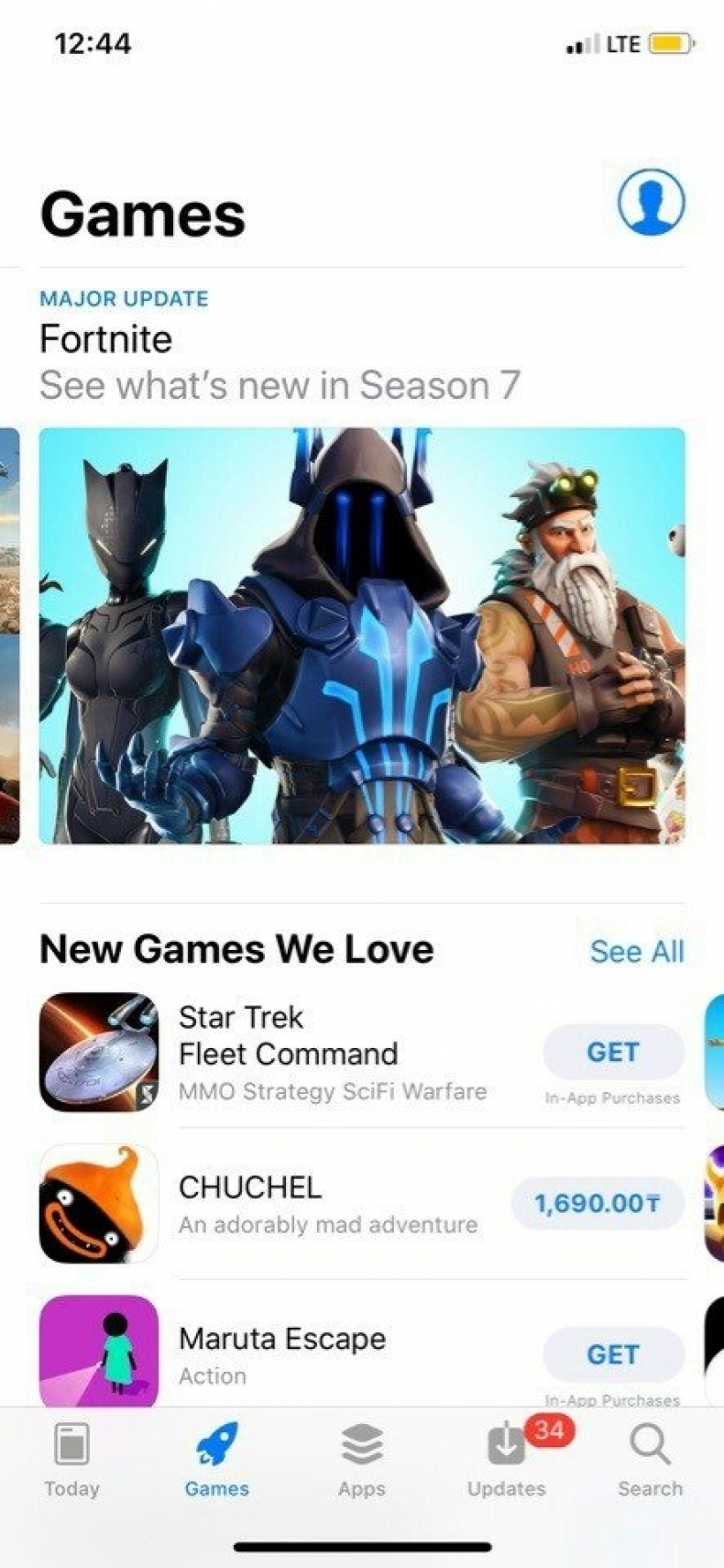 One of the most interesting parts of the leak can be seen in the far-left corner of the image. There you can see what appears to be a googly eye, with a skin standing just off screen. Fans in the Fortnite subreddit theorize that this is the Onesie skin, which data miners found in the code midway through Season 6. The skin was never released and was pulled from the code just a few weeks later. Epic Games may have decided that the skin would be a better fit on the Battle Pass and shelved it until the storm came.
What do you think of these skins coming in the Season 7 Fortnite Battle Pass? Tell us on twitter @RealNewsgeek.