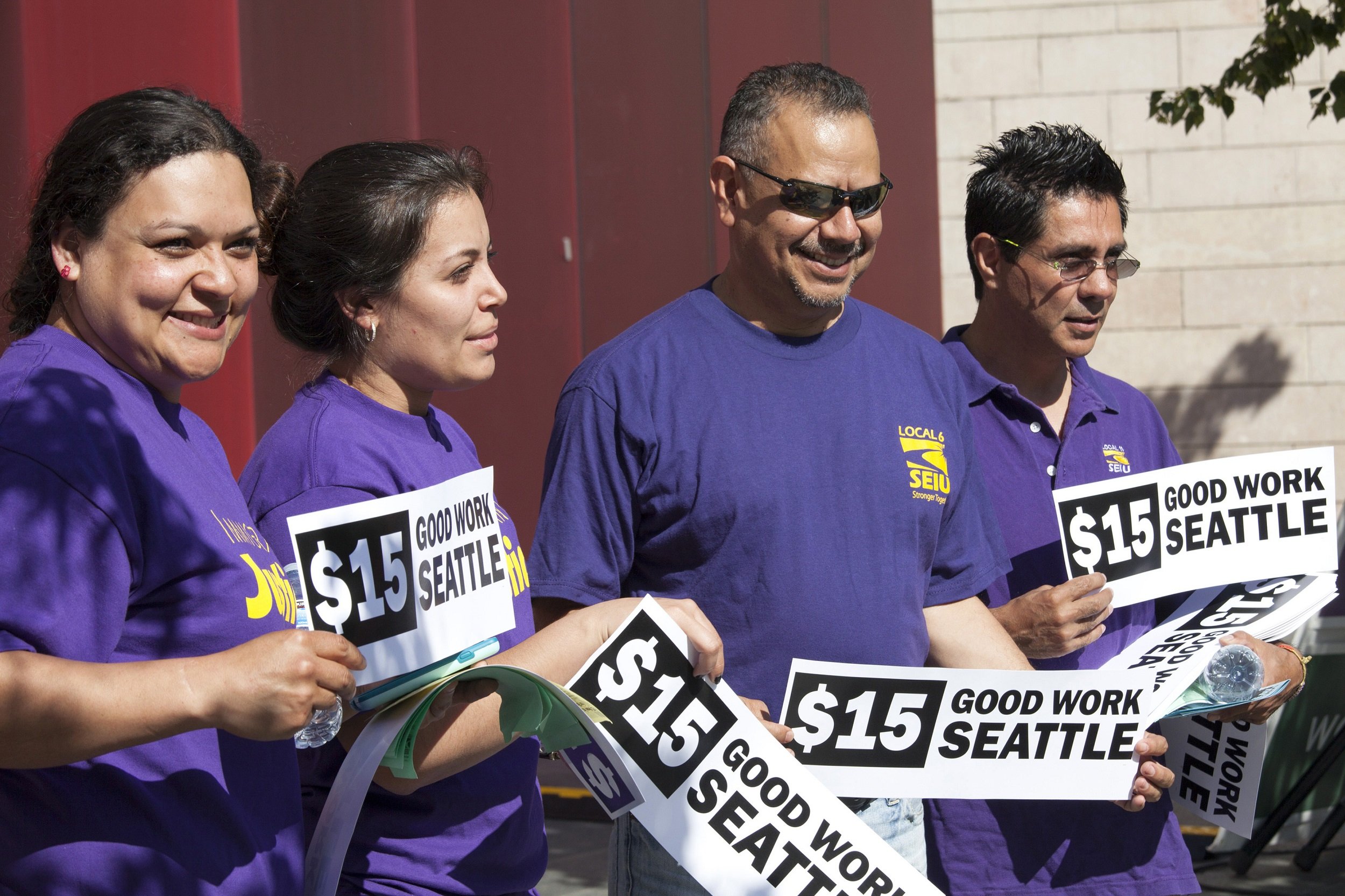 Seattle is home to Starbucks, grunge music, rainy gray weather—and now the highest minimum wage in the country.
At $15, the new local minimum wage will be more than twice the federal minimum ($7.25 an hour) and substantially higher than Washington's statewide minimum wage ($9.32), which is already the highest in the country. It was passed unanimously by Seattle's city council on Monday after a lengthy battle after having been long campaigned by Mayor Ed Murray and socialist City Council member Kshama Sawant.
The law has been—and continues to be—roundly criticized by a business group called International Franchise Association, which says it intends to sue to stop the "unfair" and "discriminatory" measure.
But legal challenges aside, the ordinance puts Seattle in the lead among cities considering significant raises to the minimum wage. Eight states have already done so this year, but the size of those increases is what makes the difference, as the National Employment Law Project's Paul Sonn explains to The New York Times. In other words, they do more than simply adjusting to inflation:
"In past rounds of minimum wage increases, proposals sought chiefly to restore the value of the minimum wage lost to inflation over the decades." [...] The increases in places like Seattle, Mr. Sonn said, go beyond playing catch-up. "The $15 proposals make real gains," he said.
The ordinance goes into effect over a span of several years, beginning in 2015, on a scale that applies first to large businesses and then to all businesses. By 2021, all employers will be required to follow suit.