Seattle-Area City Bans Cheese Because of Football Rivalry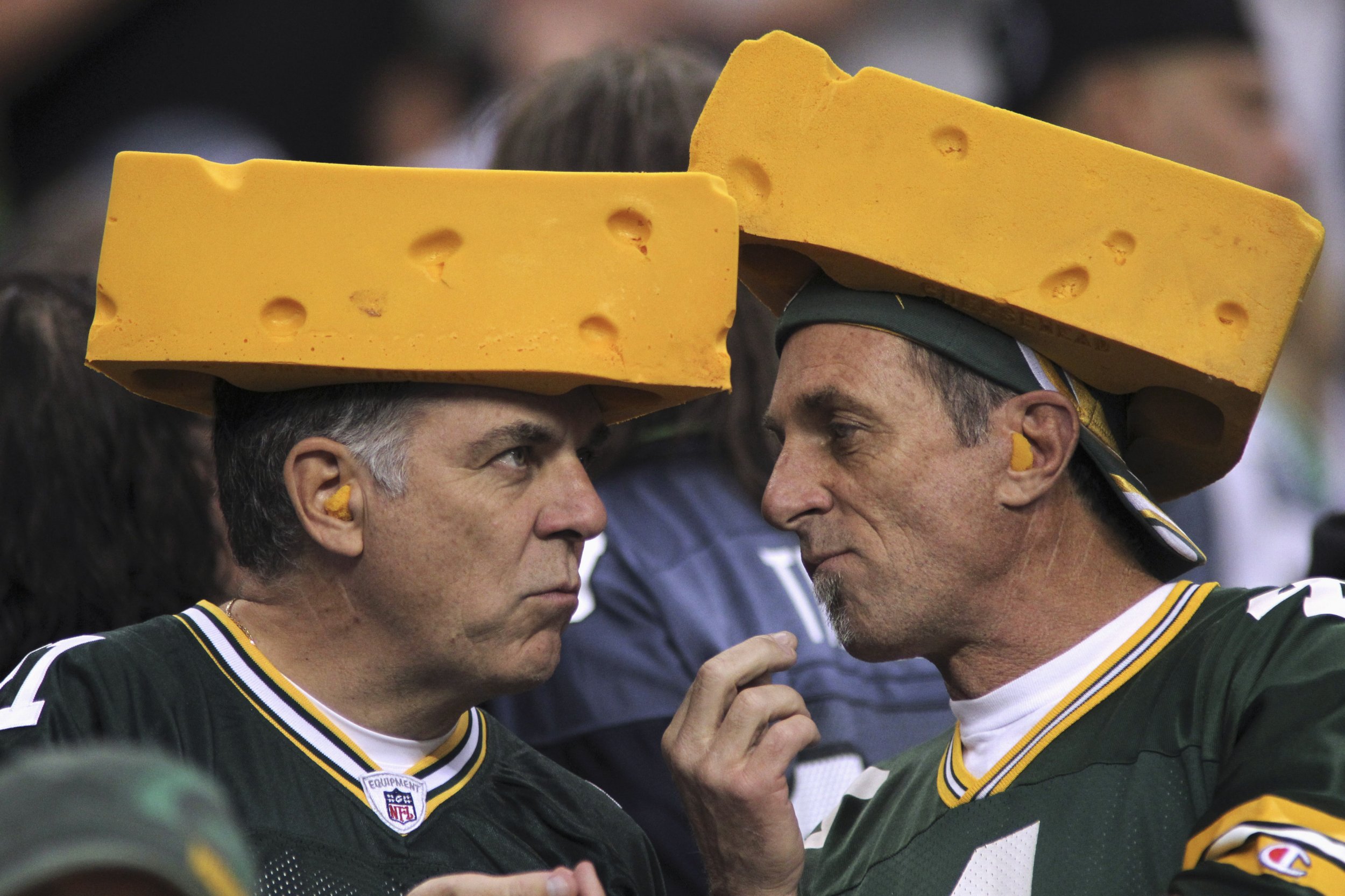 You gouda be kidding me: News broke this week that a small city near Seattle has issued an executive order to ban cheese, cheese-flavored products and perhaps most importantly, cheese-shaped hats, from city hall.
Douglas Schulze, city manager of Bainbridge Island, a ferry ride across the Puget Sound from Seattle, orchestrated the ban in advance of a highly anticipated football game between the Seattle Seahawks and Green Bay Packers.
"On Sunday, January 18, 2015, the Seattle Seahawks opponent in the NFC Championship game will be the Green Bay Packers, a.k.a. Cheeseheads. Fans of the Green Bay Packers are frequently seen wearing obnoxious wedge-shaped foam hats painted yellow," Schulze wrote in the order, issued Wednesday. Packers fans are known as Cheeseheads due to Wisconsin's high volume of cheese production.
"Due to the relationship between the Green Bay Packers, their fans, and cheese," Schulze continued, "the possession of and/or consumption of cheese or cheese flavored products shall be banned in Bainbridge Island City Hall."
City employees appeared to be big fans of the ban, with staff showing up to work on Friday decked out in Seahawks colors, according to Kellie Stickney, a community specialist for Bainbridge's city hall.
While the area is overwhelming pro-Seahawks, Packers fans were still able to act like real muensters from a distance. "We have had a couple cheese pizzas sent to us today," Stickney told Newsweek. There were no hard feelings though, Stickney said, though it remains unclear of the pizza was or was not consumed.
City hall cheese connoisseurs likely breathed a sigh of relief when they found out the ban was temporary. From Monday, city hall employees can once again consume the delightful dairy product to their heart's content.
Additional reporting was provided by pun-loving Twitter users whose suggestions were solicited for this story. Herewith, the top five suggestions that didn't make the cut but deserve recognition: