Seattle Duck Boat Vehicle Collides With Tour Bus and Cars, Kills Four and Injures Dozens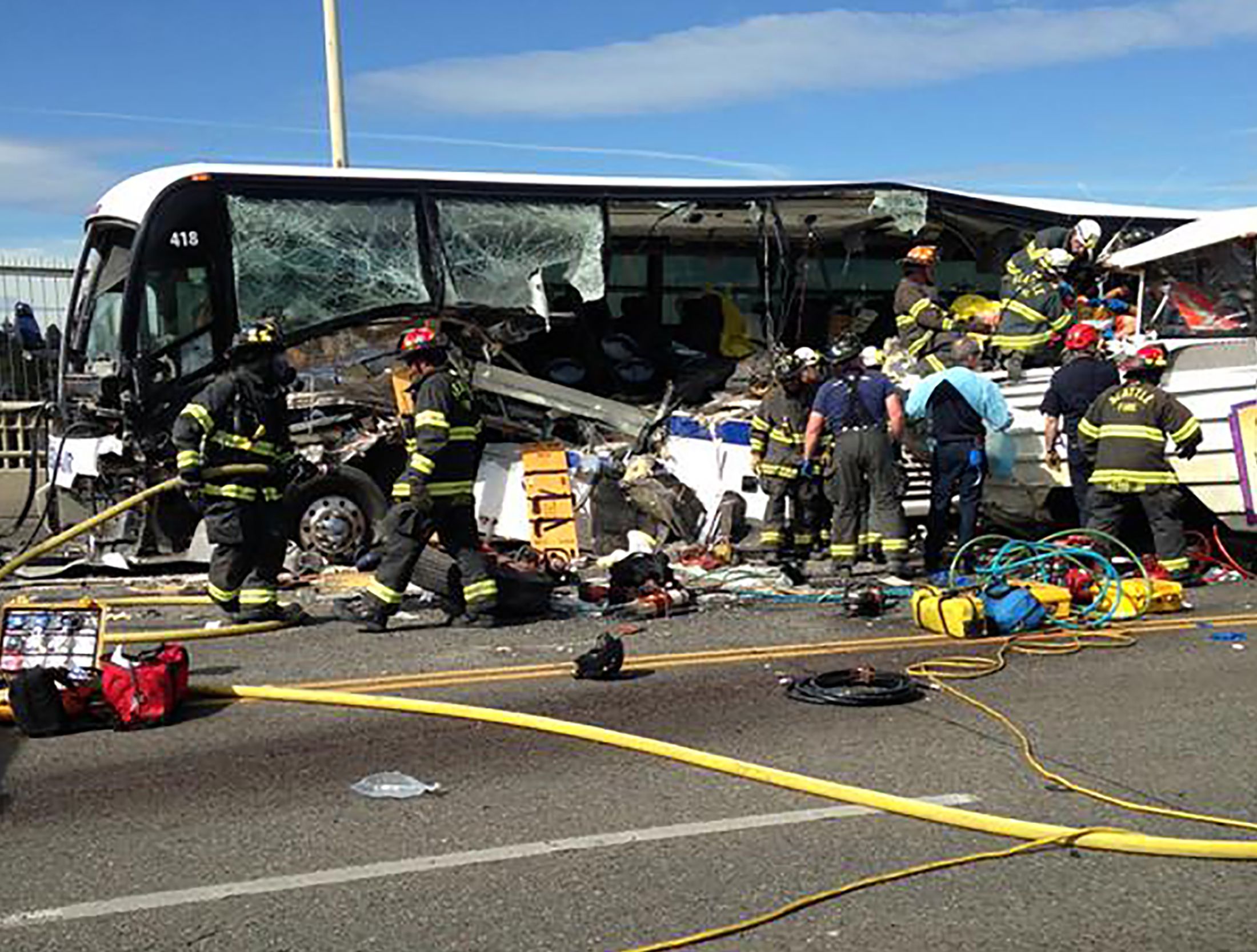 A "Ride the Ducks of Seattle" vehicle collided with a tour bus on a major bridge in the Washington city on Thursday, killing at least four people and causing dozens of injuries, the Seattle Fire Department confirmed. Two passenger vehicles also were involved in the crash.
Fifty people were evaluated at the scene. At least 12 of the injuries were reported as critical and 20 were minor, Seattle Fire Chief Harold Scoggins said at an afternoon press conference.
The incident happened just after 11 a.m. local time on the George Washington Memorial Bridge, better known as the Aurora Bridge. Ninety firefighters responded with 11 fire engines and seven ladders, along with eight paramedic units, Scoggins told reporters.
All passengers were removed from every vehicle involved in the crash. The identities of the victims were not immediately known. But Seattle Mayor Ed Murray said many foreign students were aboard the tour bus.
Ride the Ducks of Seattle was not immediately available for comment by phone nor email.
All lanes on the bridge were closed to pedestrian and vehicle traffic in both directions for the remainder of the day and probably the evening, Murray said. City officials warned that traffic and public transportation delays could continue throughout the night.
"The key message is there are still people here being taken care of and treated," Murray said during the press conference. "There is no fast way to move forward on this."
The cause of the crash is not yet known.
The amphibious landing crafts date back to World War II, when they were used to deliver cargo to ships. The company opened in 1997 and operates a fleet of 20 crafts.
All captains hold a commercial driver's license and a U.S. Coast Guard Master's license.
Tours are for 90 minutes, consisting of an hour on land and a half hour in the water.
"We've had a terrible tragedy," Murray said. "The thoughts and prayers of this city go out to everyone, to the families and to those impacted."
Officials were expected to provide another media briefing later on Thursday.
This is a developing story and will be updated as more information becomes available.