Video Shows Aftermath of Seattle Explosion That Put Nine Firefighters in Hospital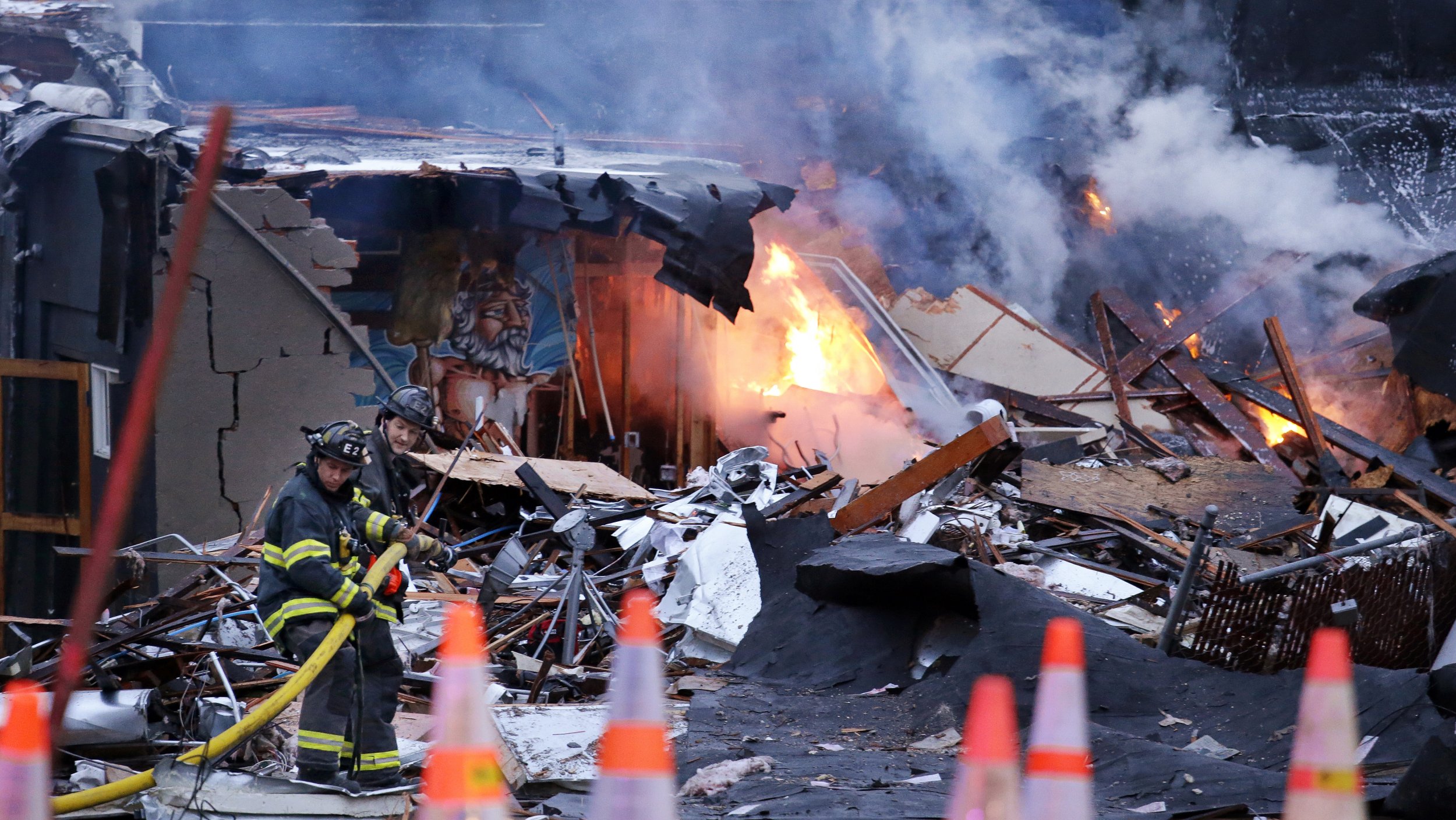 Nine firefighters were injured and dozens of residents were forced to evacuate their homes after a Seattle neighborhood was rocked by an explosion early Wednesday morning.
Officials responded to reports of a natural gas leak at 1:04 a.m. local time, and 40 minutes later a large explosion was felt in the northern Seattle neighborhood of Greenwood, according to the Seattle Fire Department. Officials said eight firefighters and a battalion chief were taken to a hospital with minor injuries after the explosion. At least 17 fire engines were at the scene Wednesday.
The firefighters are in "satisfactory condition and being treated for injuries ranging from burns to cuts and abrasions," Harborview Medical Center spokeswoman Susan Gregg said in a press conference earlier this morning.
Two commercial buildings were heavily damaged in the explosion, and a number of businesses, including Mr. Gyros and a Quick Stop grocery, were destroyed, Seattlepi.com reports.
The precise cause of the blast is still under investigation, NBC News reports. No casualties were reported after the blast.
The blast was strong enough to shatter windows in the neighborhood, according to residents who reported the incident on Twitter on Wednesday morning. As of 6 a.m. local time, firefighters were still on the scene, where they're expected to remain for the next few hours.
Residents who lived near the site of the blast spoke with local and national media, comparing the explosion to an earthquake, thunder and a bomb blast.