Seattle Losing Cops Not to 'Defund the Police' But to Rising Housing Costs
After two years of turmoil led to massive resignations in the Seattle Police Department (SPD), the organization is focusing on replenishing its ranks. But hiring and retention efforts have been hampered by an unusual suspect: a shortage of affordable housing.
Carmen Best, who served as chief of police of the SPD from August 2018 to September 2020, with more than 20 years in the Department, and who is now the director of global security for Microsoft, told Newsweek that the rising cost of living is becoming a bigger concern for officers.
"The issue when you live in a city like Seattle, or in Southern California, where the housing costs are so high, is that people tend to have to commute a long way for work in order to live in affordable housing," she said. "That, of course, impacts their quality of life."
"You've limited your pool of folks who are willing to do the work for that reason," she added.
Officers in the Seattle Metropolitan Area, who make $66,000 a year on average according to salary.com, are finding it increasingly expensive to live within city limits.
The average price for a one-bedroom apartment has risen to $2,190 in Seattle, while the median price of a single-family home within the city has skyrocketed to $1,127,500. Both prices represent an increase of more than 18% increase from the previous year, according to data from Redfin.
Officers in Seattle are struggling to maintain their quality of life as the cost of living rises exponentially. Best said this is making it harder for the Department to retain and recruit talent.
Today, the SPD is at its lowest staffing level since the 1970s, when Seattle had two-thirds of its current population.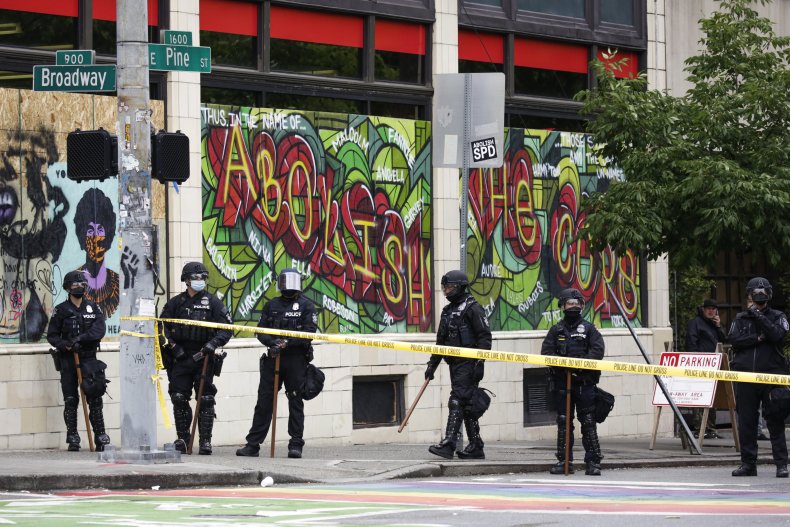 In the first quarter of this year, the SPD had set out to hire 40 new officers; it only found 13. At the same time, 24 officers were expected to retire, but 43 have already submitted their resignations, according to the Seattle Times.
The Department has lost 383 in-service officers, a 28% reduction in deployable force, since January 2020. This shortage means more hours and expanded responsibilities for those who remain, said Adrian Diaz, who followed Best and is now the Interim Chief of the SPD.
In a recent meeting with the Seattle City Council, he described the ripple effects of the manpower shortage.
"Officers are having to work overtime just to handle the bare minimum," Diaz said. "What this is going to do is create wear and tear on our officers. It creates a whole host of issues, not being able to deal with our own internal trauma because we are constantly going from call to call."
Diaz said these staffing shortages are also making it harder to combat higher crime rates not seen in decades.
"Even when people do need 911 services," he said, "we are not able to respond in an adequate amount of time."
Chief Diaz recognizes that some incoming recruits are choosing to work in nearby, more affordable jurisdictions. Part of this comes down to these officers being deterred by the high cost of living in Seattle.
That said, SPD has lowered the number of new officers it expects to hire this year from 125 to 98.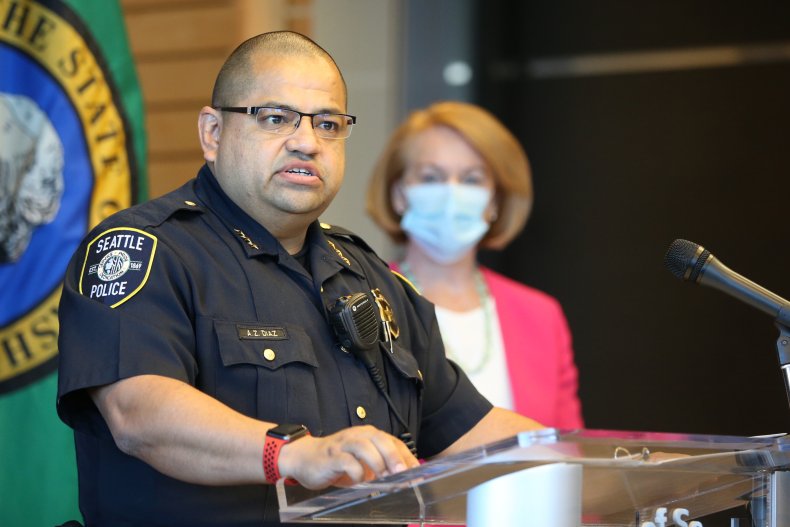 Speaking on hiring and retention challenges, Steve Soboroff, a former Los Angeles Police Commissioner, said that rising costs of living are the No.1 reason many choose not to apply to police departments in large West Coast cities.
As prices rise in the major cities, local officers must spend a larger percentage of their salaries on basic costs of living.
"This hurdle, the cost of housing, is a major shock to people," Soboroff told the Los Angeles Business Journal last month.
"There are a million reasons why people want to come (to L.A.) and there are five or six, maybe, that they do not," Soboroff added.
The Federal Law Enforcement Officers Association has found that when a police officer carries stress associated with their living situation, it can be damaging to their focus and effectiveness while on the job. That financial stress only adds to the stress factors that come with the job today, including rising crime, declining morale and overtime hours.
City council members and even some police representatives have responded to this officer shortage with solutions like relocation vouchers, housing subsidies, and loan assistance programs.
At a committee meeting on April 26, Councilmember Sara Nelson pushed for the City Council to release as much as $4.5 million of hiring bonuses for potential new Seattle Police Department officers.
"We are clearly dealing with a public safety emergency," she said. "We do not have enough officers on the street to deal with it, and we need to use every tool in our toolbox to accelerate the hiring of our officers."
Increasing the base pay for officers could help alleviate some hiring issues and improve the quality of the force, Best told Newsweek.
"We should be making the wages more competitive within policing and law enforcement career paths," she said, "so that we are getting folks who have a broad breadth of education and are committed to the work."
Sergeant Lauren Truscott served in the SPD for nearly two decades before leaving in 2020 for a higher position in another agency.
Last November, she made the decision to come back to the department, citing her long-standing connections with community members and peers.
Truscott told King-TV reporters, "The last two years have been incredibly difficult for everybody... but I believe that we can make things better."
She still believes there are great opportunities in the department.
"Law enforcement is an incredibly difficult field to be in right now, all over the nation," she said. "But I hope that more people will decide to return, I hope people will decide to stay."
"I am optimistic," Truscott added. "If I was not, I would not have come back."