Seattle Nonprofit Facing Criticism After Hiring Stripper for Homelessness Conference
The acting director of Seattle-based homeless service nonprofit All Home King County has resigned from her position after video of a stripper performing at a conference she organized was released.
According to the Seattle Times, Kira Zylstra hired performer Beyonce Black St. James to dance at the event at South Seattle College. In a video released by journalist Christopher Rufo, St. James removes the top of her black bodysuit, kisses attendees and gives lap dances during the performance.
St. James's routine was not indicated on the event's agenda, which simply had "Lunch with Cultural Presentation" listed for the time. An staffer told the Times that people were taken aback by the show, saying "No one expected it, so I think some people felt uncomfortable."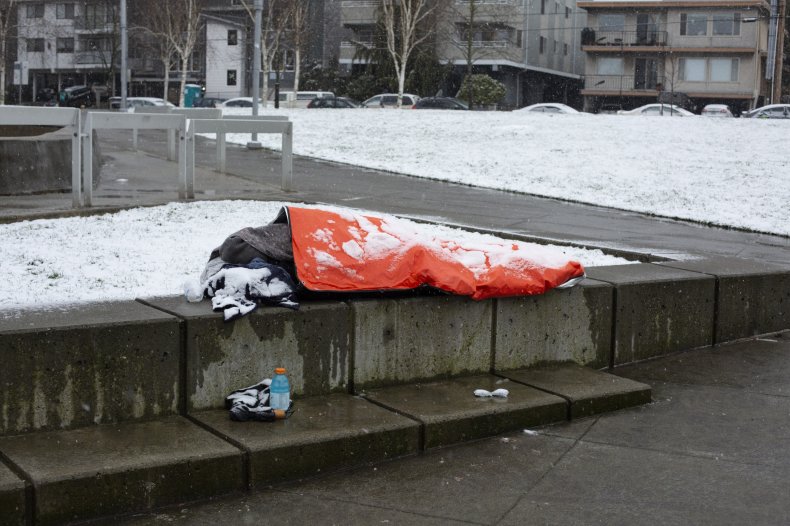 After the video was released, Zylstra was placed on administrative leave pending the results of an investigation. She resigned before the investigation could be completed.
King County Department of Community and Human Services chief of staff Denise Rothleutner will be stepping in to cover Zylstra's duties until a replacement can be found.
Zylstra began her work as director of the group in January of 2019.
All Home King County was established in 2015 to address the growing homelessness problem in the Seattle metropolitan area.
They replaced the Committee to End Homelessness, which had issued a ten-year plan to eradicate the problem in Seattle in 2005. When that did not come to pass, All Home was founded to assist the county in applying for federal funds and developing strategic plans to reduce homelessness. They have been criticized for their lack of authority in influencing county and city spending decisions.
The Seattle City Council approved a measure this week to create a new Regional Homeless Authority that will consolidate efforts from the city, county and state to more effectively address the problem of homelessness. That new group will replace All Home.
The majority of the Regional Homeless Authority's $132 million budget will come from the City of Seattle.
According to the Seattle/King County Coalition on Homelessness, there are approximately 12,500 people living on the streets or in shelters in the county. The city has seen the creation of numerous tent cities and ad hoc encampments to accommodate the itinerant population.