Seattle to Pay $3.5M to Family of Black Pregnant Woman Fatally Shot by Police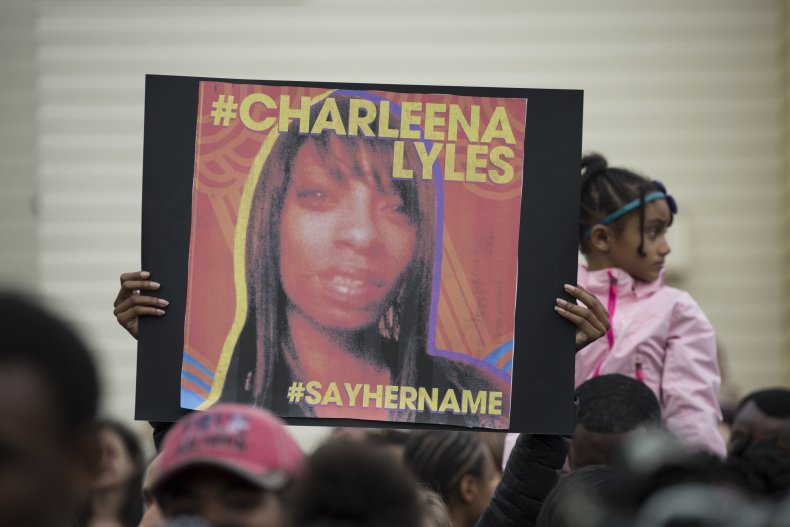 The city of Seattle has agreed to pay $3.5 million to the family of a pregnant Black woman who was fatally shot by Seattle police officers in 2017.
The family of Charleena Lyles, who was the mother of four and 30 years old when she was shot dead by officers in her home on June 18, 2017, reached the settlement with the city following a legal battle that lasted for more than four years. Lyles was killed by two white officers following a 911 call to report a burglary. A wrongful death lawsuit was filed three months later.
Lyles' death sparked protests against police brutality in Seattle that were reignited during last year's massive Black Lives Matter demonstrations. While the civil suit was settled on Tuesday, family members are still calling for criminal charges to be filed against officers Jason Anderson and Steven McNew, the Seattle Police Department (SPD) officers who shot and killed Lyles.
"I appreciate each and every person that was out there willing to put their bodies out there, to be pepper sprayed, to fight for something bigger than themselves," Lyles' cousin Katrina Johnson said during a Zoom press call on the settlement, according to The Seattle Times. "And being willing to say my cousin's name ... We're not done until the two officers ... are held criminally liable."
The lawsuit hit what could have been a major roadblock in January 2019, when a judge ruled against allowing testimony from most of the experts that the family hoped to call on during a trial. However, the decision was reversed this February and the suit was expected to go to trial in early 2022.
Seattle City Attorney's Office Communications Director Dan Nolte said that the city was "glad to have some level of closure for both parties" in a statement obtained by Newsweek on Tuesday night. Nolte said that it was "indisputable that this has been a tragedy" while stressing that the case had been through "multiple layers of review." He said that the city attorney's office was "pleased that the officers will be dismissed from the lawsuit."
Anderson and McNew said that they shot Lyles after she suddenly charged at them with a knife. Lyles was shot seven times and her family argued that officers should have used non-lethal force, saying that she had a well-known history of mental illness that police were aware of due to previous encounters at her home.
A 2017 SPD review concluded that the fatal shooting was justified, while conceding that one of the officers failed to carry a taser during the encounter, in violation of department policy.
"SPD respects the decision of the City Attorney's Office to resolve the case at this juncture and defers any comment on that decision to that office," the SPD said in a statement on Tuesday. "We hope that this tragic case continues to serve to drive momentum towards comprehensive, holistic reform of all systems that meet at the intersection of public health and public safety."