Seattle Residents Had Mail Stopped Because of Rising Crime
Mail delivery was expected to resume Tuesday in Seattle, Washington, following a string of reported mail thefts and "equipment security concerns."
The United States Postal Service (USPS) said that mail deliveries in one ZIP code—98118 in southeast Seattle—had been halted since last week for less than 900 customers, who were instead redirected to pick up their mail at a local annex, according to the Seattle Times.
In February, the city of Seattle released its annual crime statistics showing the violent crime rate at a 15-year high based on 2022 data. As citywide crime increased 4 percent compared to 2021, reported crime was at an all-time high and highlighted by 49,577 reported violent and property crimes. Aggravated assault and motor vehicle theft were "significantly high" in 2022 when compared to a five-year weighted average.
A total of 1,349 firearms were taken into custody in 2022 by the Seattle Police Department—its second-highest number on record.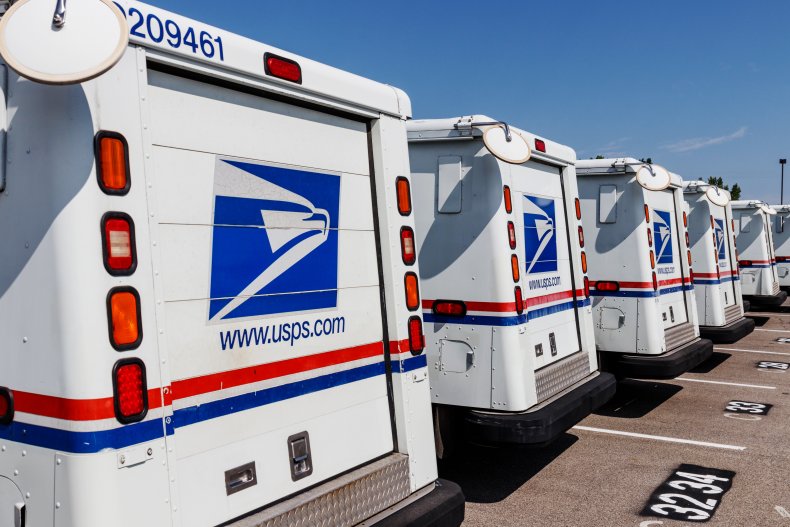 USPS spokesperson Kim Frum told Newsweek via email that all mail is expected to be delivered to residents Tuesday, confirming that less than 900 residents were affected.
"Improvements to the affected equipment have been made, and all mail is expected to be delivered to the affected residents today," Frum said without specifying the improvements. "We appreciate the patience and understanding of the community as we work to preserve the safety and sanctity of the mail."
Robberies of postal carriers in the U.S. have more than quadrupled in the past decade, and weapons were used in most of the 496 robberies in 2022, according to data provided by the U.S. Postal Inspection Service to the Associated Press.
Jamie Housen, communications director for Seattle Mayor Bruce Harrell, called the crime situation "a nuanced and complicated issue" felt nationally by myriad cities and exacerbated by the COVID-19 pandemic.
He touted the mayor's launch of the Comprehensive Police Recruitment and Retention Plan in an effort to hire more officers as well as provide $30,000 bonuses for laterals and $7,500 for new recruits. Harrell also recently issued an executive order announcing a renewed focus on the fentanyl epidemic and synthetic drug crisis, as part of a larger lens on the distribution and disruption of narcotics rings in association with local and statewide officials and law enforcement partners.
"Mayor Harrell entered office with a clear commitment to improve public safety for all residents," Housen told Newsweek. "While there remains critical work to be done, in his first year in office Mayor Harrell led a comprehensive approach focused on improving safety and reducing crime, resulting in a decrease in the fourth quarter of 2022."
That included an 18 percent decrease in violent crimes compared to the fourth quarter of 2021, and the fewest acts of violence reported in the city since March 2020, when the pandemic began.
Mary Fan, a criminal justice expert and professor at the University of Washington School of Law, told Newsweek via phone that in a number of major U.S. cities, there was a regression back to the mean compared to the time during the pandemic.
"With respect to Seattle, I think the concern is that violent crime rates still increased in 2022. Firearms-related violence was up, and that is something that's concerning if you look at trends and other major cities," Fan said.
Many police departments nationally have experienced difficulty hiring and retaining officers, Fan added, so bonuses are part of a strategy offered in cities—like Seattle—that can afford it.
"With respect to a number of other initiatives that the mayor has pursued, I think he's doing a mix of responses and the mix of responses is something we're seeing in other jurisdictions as well," Fan said. "Voters are debating in other jurisdictions whether it is his measures to address the challenges that the unhoused population is facing in a very expensive city. This is something we're seeing played out in other very expensive cities with large unhoused populations."
USPS Crime Rising With National Crime
On Friday, the USPS and U.S. Postal Inspection Service—which works in a variety of avenues to protect postal workers while combating multiple forms of crime including money laundering, illegal narcotics and cyberattacks—rolled out expanded crime prevention measures to minimize mail theft in addition to enhancing employee safety and consumer protections.
The Joint Project Safe Delivery initiative is focused on reducing letter carrier robberies, preventing change of address fraud, and defeating counterfeit postage due to what USPS officials say is an escalation of incidents coinciding with the national increase in crime.
USPS data from the 2022 fiscal year revealed that 412 letter carriers were robbed on the job. In the first half of the 2023 fiscal year, that number had already reached 305.
The agency also reported an increase in high-volume theft incidents from mail receptacles, including blue collection boxes. There were 38,500 such incidents in the 2022 fiscal year and more than 25,000 already this fiscal year.
As part of the efforts to curb these rising statistics, officials said they would install 12,000 high-security blue collection boxes nationwide in areas with more crime, "making access to their contents more difficult for criminals."
They will also install 49,000 electronic locks to replace "antiquated" Arrow and Modified Arrow Locks—of which postal workers have been targeted for their keys. Some of those locks have already been installed in some cities, with more expected soon in major metropolitan areas.
"We are currently not providing much more information [than what] is in our press release," USPS spokesperson Albert Ruiz told Newsweek via email on Tuesday. "I can say that the new boxes are currently being deployed in high security risk areas throughout the country, but I'm not able to provide specific locations, photos, or how the new locks work for security reasons."
Postal Inspection Service Chief Gary Barksdale said in a statement that the "doubling down" of efforts includes a renewed focus on both physical and digital targets.
USPS and the Postal Inspection Service held a joint briefing for congressional members and staff on May 11 to discuss the new efforts.
"As crime rises, so do the threats against our public servants," U.S. Postmaster General and USPS Chief Executive Officer Louis DeJoy said in a statement. "The men and women of the Postal Service are walking our nation's streets every day to fulfil our mission of delivering mail and packages to the American people. Every postal employee deserves to work in safety and to be free from targeting by criminals seeking to access the public's mail."