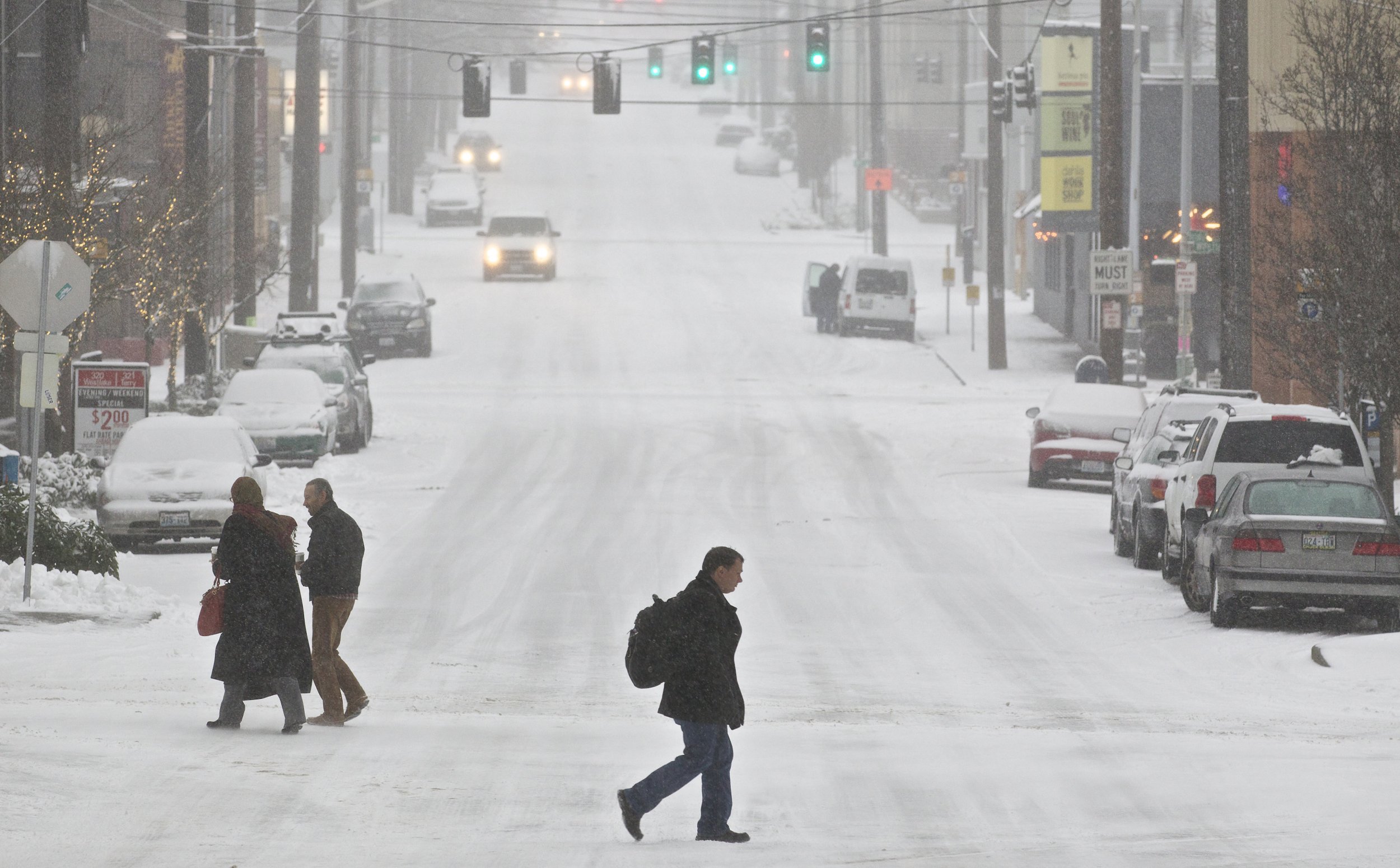 Earlier in the week Seattle got snow that caused much of the city to come to a grinding halt. Roads were slick and authorities urged people to stay home if they could while the snow was at its worst. The city is set for another storm Friday into Saturday, as are the areas around the rest of western Washington State.
There is a winter storm watch in effect Friday through Saturday for the western part of the state. The watch goes into effect at different times depending on the area but the National Weather Service warned the heaviest of the snow was expected Friday night and into Saturday.
Various areas could expect between two and eight inches and some areas might have strong winds as well. The NWS was highlighting the snow, cold temperatures and the wind for the various areas. The areas in the mountains could see anywhere from 10 to 15 inches of accumulation during the storm.
Early in the day Friday there are just flurries expected north of Seattle so the morning commute would likely be uninterrupted for most people. The snow and rain isn't expected to move along the coast and to the Seattle area until the afternoon, but come night time the heaviest snow will likely arrive, according to the NWS.
Areas under the winter storm watch beginning Friday afternoon were Seattle, Everett, Tacoma, Bremerton, Bellevue, North Bend, Redmond and Kent. The watch set to begin Friday morning though covered Bellingham, Mount Vernon, Anacortes, Oak Harbor, Port Townsend, Friday Harbor, Sequim, Port Angeles and Clallam Bay.
Another watch was issued to begin Friday evening for Lowlands of Thurston, western Lewis, and far southeast Mason Counties, including Olympia, Centralia, and Toledo, southwest Mason County and the interior lowlands of Grays Harbor County, including Matlock, McCleary, and Montesano.
In all of the areas where there was a watch in place, the NWS warned that travel could become nearly impossible with the snow and possibly strong winds. People in the area should monitor the storm and pay attention to any suggestions from authorities in the area. Authorities were already urging residents Thursday to have enough food and water to last a few days in the event that the storm makes roads impassable.