SeaWorld-Involved Investigation Claims 'Blackfish' Faked Crying Whale Scene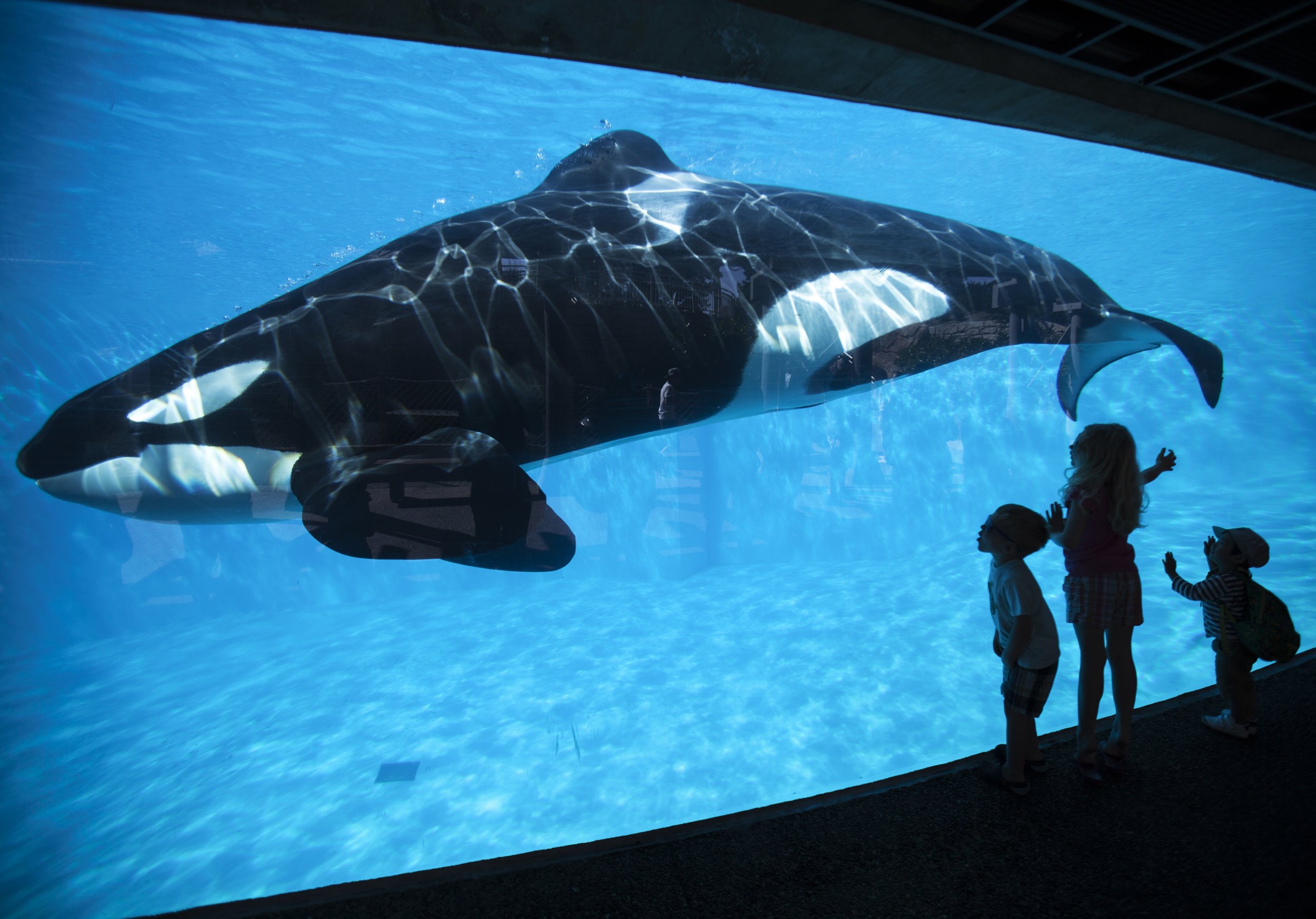 An investigation by Fox anchor John Stossel claims the documentary Blackfish "distorts truth" and includes fake images in a key scene in which a mother whale appears to cry when her baby is taken from her.
Blackfish focused on the inner workings of SeaWorld and argued that animals were abused inside the facilities. Numerous trainers were interviewed by the makers of the documentary.
The Fox investigation, Green Tyranny, aims to prove Blackfish exaggerated its account by relying on footage of one-off incidents and outdated practices. Green Tyranny's argument, however, relies heavily on cooperation from SeaWorld, as the company looks to rebuild its image following the documentary's release. The director of Blackfish is among many who refused to appear in the Fox special, and only one biologist from the documentary, Lori Marino, makes an appearance.
In a preview of his investigation, Stossel claims Blackfish fabricated a scene in which a baby whale is taken from its mother. Chris Dold, SeaWorld's head veterinarian, told Stossel the scene included "sound effects that aren't even appropriate to a killer whale." Stossel also claimed the whale that's purported to be a baby in Blackfish is actually an adult whale with children of her own.
Though there are bold claims in the Fox special, they are linked directly to SeaWorld, which has launched a media campaign to combat the pressure it faces in the wake of Blackfish. The validity of these claims has not been independently verified.