Trump Employed Sebastian Gorka While His Former Adviser Was Wanted on Gun Charges in Hungary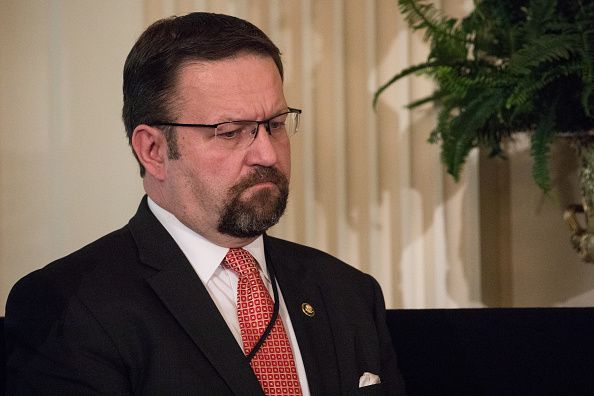 Former Trump adviser Sebastian Gorka has a warrant out for his arrest in Hungary, according to the Hungarian police's website.
The warrant was issued in September 2016, shortly before President Donald Trump's election to office, and is over "firearm or ammunition abuse." That means the former Breitbart News editor and Trump deputy assistant had an active warrant out for his arrest while serving in the White House. No other details are given about the specific incident that led to the warrant, but Hungarian media later reported that the incident may have been from several years ago.
Gorka told Newsweek that the "report" about the incident is "fallacious," and he is contacting the Hungarian authorites for clarification.
Gorka was born in London to Hungarian parents and later completed a Ph.D. in political science at the Corvinus University in Hungary. He became a U.S. citizen in 2012 but maintains his British and Hungarian citizenship.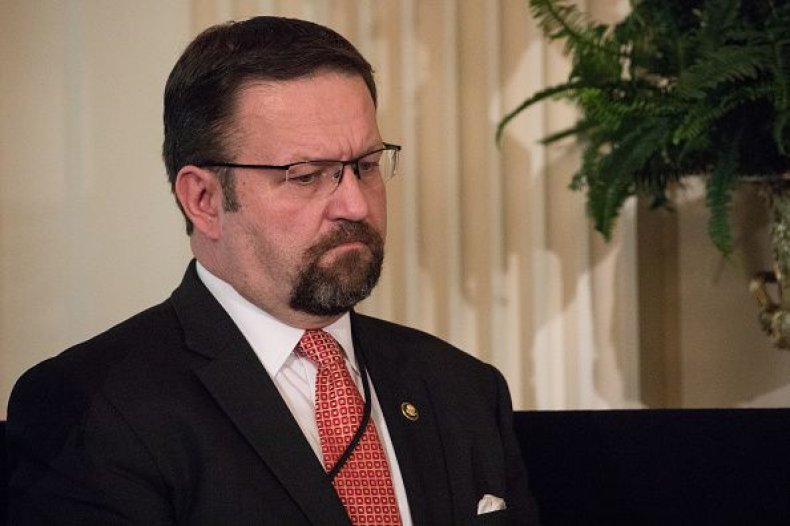 During Trump's inauguration, he wore a medal belonging to the Hungarian order of merit Vitezi Rend, which is closely associated with the Nazi collaborationist regime that ruled Hungary during World War II. He also had ties to many far-right groups during the years that he lived in Hungary, and associated with members of the anti-Semitic political party Jobbik.
Gorka has been open about his love of firearms and in November gave a long interview to the Gun lifestyle publication Recoil.
"Once a month, I join my FFL [Federal Firearms License] for a night of full-auto shooting," Gorka told the magazine. "Tommy guns, HK MP-5, HK-53, etc." The magazine features pictures of Gorka and his father carrying weapons and shooting guns.
Gorka claims to have resigned from the White House in August, but reports suggested that he had been forced out. The Secret Service was reportedly instructed not to let him back into the White House. His White House pass was revoked while he was off the premises.