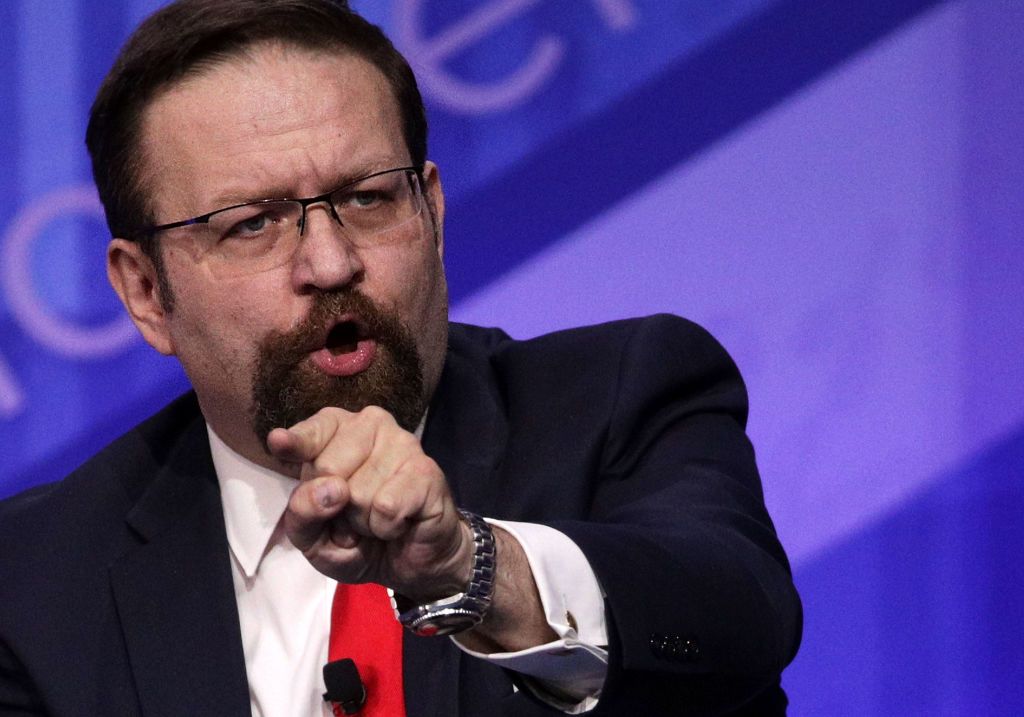 Former security advisor to President Donald Trump, Sebastian Gorka, who has been accused of having ties to an anti-Semitic Hungarian political party, will speak alongside Israeli cabinet ministers and experts later this month at a counterterror conference in Israel.
Gorka will be the keynote speaker at the at the International Institute For Counter-Terrorism from September 11-14, where Israel's Defense Minister Avigdor Lieberman and other leading security figures from the country will be in attendance.
Read more: Donald Trump Jr. Will Get Six Figures for 30-Minute Talk at North Texas University Event
In Israel, Gorka's invitation to the event in Herzliya, just outside Tel Aviv, has already grabbed headlines with the former Trump advisor's links to Vitézi Rend, a Hungarian Nazi group whose wartime leader delivered hundreds of thousands of Jews into the hands of the Nazis, reported in the national press.
The Forward, a U.S. Jewish magazine, reported extensively on Gorka's links to the neo-Nazi Hungarian group, after he wore its medal during Trump's inauguration. Gorka has vigorously denied the accusation of anti-Semitism saying he wore the medal to honor his father.
"In 1979 my father was awarded a declaration for his resistance to a dictatorship," he told Breitbart News at the time. "Although he passed away 14 years ago, I wear that medal in remembrance of what my family went through and what it represents today, to me, as an American," he added.
At a Georgetown event in April, Gorka was forced from the stage amid a barrage of questions over his links to the group. He called the reports tying him to Vitézi Rend "fake news" challenging protesters at the event to find one sentence he had written that is anti-Semitic or anti-Israel.
Gorka was ousted from the West Wing in August in a cleaning of house that saw the departure of his key ally, Breitbart executive chairman and former Trump chief strategist Steve Bannon. Formerly a fringe figure of the alt-right, it appears Gorka was forced from his position as national security advisor, although he later claimed to have resigned.
In his resignation letter, apparently written after his firing, Gorka heaped praise on President Trump but said that he believed the forces that supported the "Make America Great Again ideal" were no longer in the ascendency in the White House.
Following his departure, Gorka said Trump has been "isolated," and that his new chief of staff John Kelly's success on the job would be judged by whether he and Trump can mesh and carry out the Republicans' aggressive agenda.
"The president currently feels, to a certain extent, isolated," Gorka said of Trump. "Individuals don't have access to him as they did in the past," he added.