White House Split: Many Don't Want to Make America Great Again, Says Former Trump Adviser Sebastian Gorka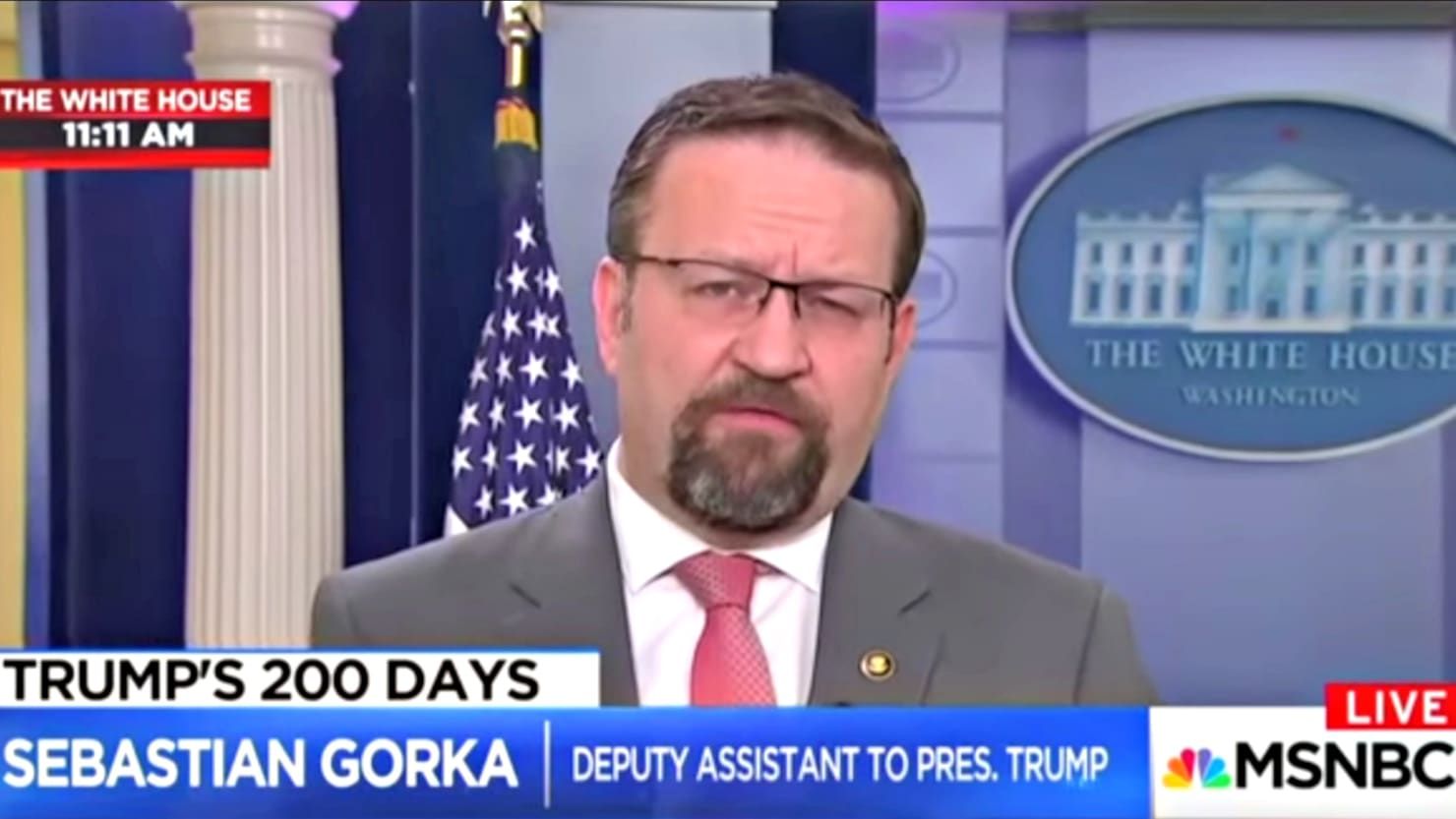 President Donald Trump's White House is full of people who do not share the vision behind his campaign vow to "Make America Great Again," Trump's former deputy assistant Sebastian Gorka said Tuesday.
Speaking on one of Trump's favorite TV programs, Fox & Friends, Gorka claimed that his departure from the White House came after frustration with the ideological environment around the president. Gorka, a Hungarian-born politician whose remit in the Trump White House has been consistently unclear, has published a letter detailing the reasons for his departure last week.
"And one of the reasons is, the MAGA platform, the 'Make America Great Again" platform, that brought us into the White House, there are a lot of people in that building who really don't agree with it and weren't associated with it," Gorka said, according to congressional newspaper The Hill. "And that's why I left. So we can support the president from the outside because that's why he was elected."
"The question is, Are the people around him going to support him? At least the people on the outside like myself, Steve Bannon, we are going to support him to the fullest," Gorka said.
The "Make America Great Again" slogan is a new iteration of "Let's make America great again," used by President Ronald Reagan in 1980 and has come to signify the perception among Trump's conservative support base that the U.S. is in economic and moral decline.
The Fox interviewers asked Gorka if he considered Secretary of State Rex Tillerson and National Economic Council director Gary Cohn fortunate for not being fired after seemingly joining the choir of critics of Trump's lenient comments on the killing of one American and the injury of 19 more while protesting against a white nationalist rally in Charlottesville, Virginia.
"Having been the brunt of them for seven months, I don't like to feed the palace intrigue stories," Gorka said. "I'll allow the words of Gary Cohn, Rex Tillerson to stand for themselves."
Cohn said the Trump administration "can and must do better" when admonishing hate groups, while Tillerson said Trump's view on the matter did not reflect America's as a whole.
Gorka has already taken shots at some of his former colleagues this week. He fueled the perception that the White House is fraught with rifts but blamed "forces that are un-Trumpian"—unlike himself and former Trump adviser Steve Bannon.
"There's no conspiracy theory here, and there's no central leader. They are individuals who, if you look at their career, they clearly would have been very comfortable working for Hillary Clinton in her Cabinet, and as such they don't really represent the victory of November 8," Gorka said Monday.