Watch: Former Trump Aide Sebastian Gorka Shoves Reporter, Allegedly Tells Him To 'Fuck Off' At CPAC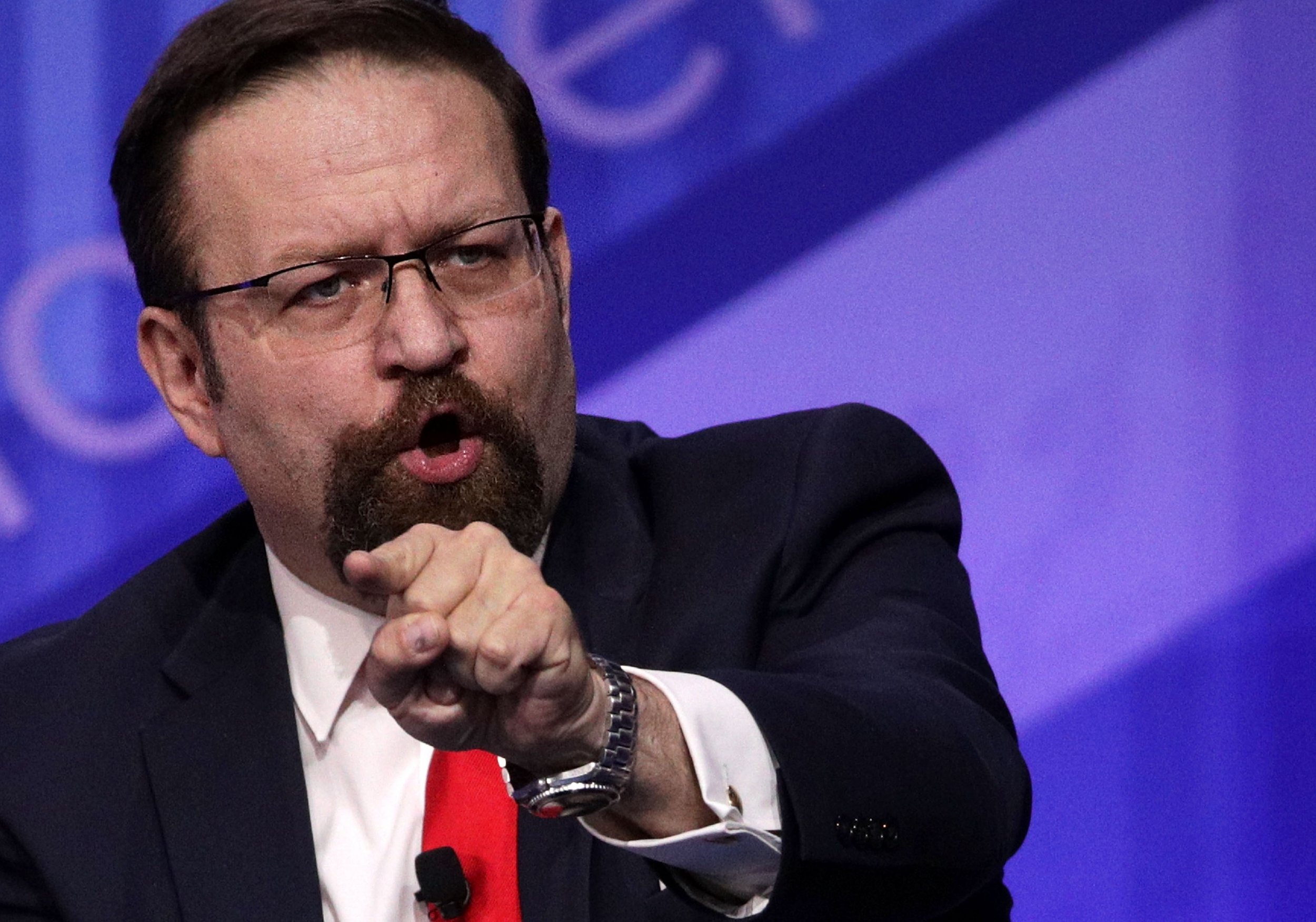 Former White House Aide Sebastian Gorka was shown on video shoving a reporter before his appearance at the Conservative Political Action Conference on Thursday. The reporter claimed that during the heated exchange, Gorka also told him to "fuck off."
In the exchange captured in a 32-second video, Gorka shakes hands with Mediaite reporter Caleb Ecarma, who reminds the former aide how they met, but the scene quickly turns ugly. Gorka leans in to say something to Ecarma, then pushes him on the left shoulder and walks away.
"Seb Gorka just got in my face, told me to 'fuck off' and shoved me—guess he's still not my biggest fan," Ecarma tweeted in a retweet of the video captured by The Daily Beast reporter Max Tani.
Tani, whose video had more than 198,000 views two hours after he posted it, tweeted that "It's hard to hear, but @calebecarma tells me Gorka told him to 'fuck off' and he won't talk to him because Caleb is 'irrelevant.'"
Ecarma can be heard on the video telling Gorka that "You're the one that challenged me."
Gorka then responded: "I'm not going to give you another second," before walking off.
Ecarma later tweeted that the backstory to the incident involved Gorka challenging him to a fight via email and that he accepted.
Gorka has a history of controversy. He has been linked to a Hungarian fraternal group with Nazi ties, and last month had an active warrant out for his arrest on gun charges in Hungary.
Now a national security analyst for Fox News, Gorka left his White House post last August shortly after the ouster of his ally Steve Bannon.