Youngest World Leaders: Sebastian Kurz, Kim Jong Un and Others Who Prove Age Is Just a Number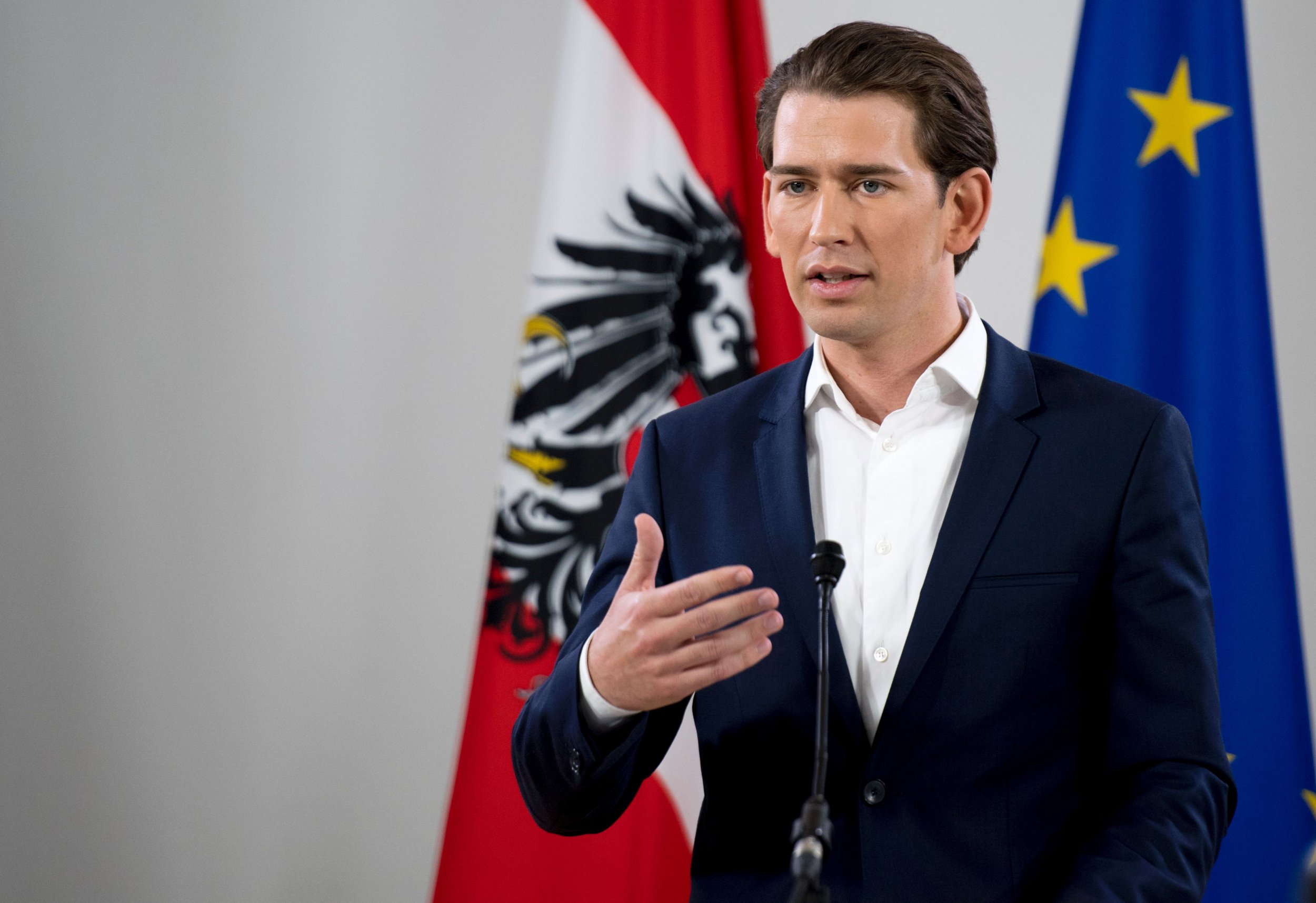 Having already ruined Big Macs, diamonds, soap, napkins and marriage, millennials are now taking over the government. Thirty-one-year-old Sebastian Kurz is forecast to win Austria's legislative election on Sunday, meaning he could become both chancellor and the youngest world leader.
Kurz, the chairman of the People's Party, is a center-right windsurfing fan whom the media likes to call a wunderkind. Already the youngest European foreign minister, Kurz is credited with rebranding the party while maintaining its tough stance on immigration. On Friday, his party was ahead in the polls, and pundits were already predicting Kurz would form a coalition with the far-right Freedom Party after declaring victory.
"Voters are basing their judgment largely on people, partly because ideological structures are crumbling," pollster Peter Hajek told Reuters. "Kurz has managed to distance himself from this government and say, 'I'm offering you something new.'"
Kurz has been compared to 39-year-old French President Emmanuel Macron and 45-year-old Canadian Prime Minister Justin Trudeau, two fresh-faced trailblazers with large international fanbases. As Austria prepares to vote on Sunday, take a look at some of the other youngest world leaders of past and present:
Vanessa D'Ambrosio
D'Ambrosio, 29, just stepped down from her position as captain regent of the 33,000-person microstate of San Marino, according to Bloomberg. When she was elected, she became the second-youngest woman to head the small republic. She served from April 1 to October 1 this year.
Kim Jong Un
Thought to be 33, the temperamental Kim is the supreme leader of North Korea. He rose to power at age 27, when his dad died, and his age is a frequent topic of conversation in the U.S. Earlier this year, Senator John McCain, an Arizona Republican, told reporters Kim was "this crazy fat kid that's running North Korea." Former Representative Connie Mack, a Florida Republican, said in 2013 that he was "an immature brat."
Mohammed bin Salman
The crown prince of Saudi Arabia is 32, which falls in line with the country's demographics—some 70 percent of the population is under 30 years old. His priorities are a bit more modern than his predecessors', as well: attempting to lessen the nation's reliance on oil and expand the entertainment sector, according to Al Jazeera.
Oyo Nyimba Kabamba Iguru Rukidi IV
Oyo became king of the Ugandan kingdom of Toro when he was 3, and he's still in power now at age 25. He had help ruling over Toro until he was 18, but now he's on his own, visiting countries like the United Arab Emirates to seek advice on how to invest and reduce unemployment. When he's not in state meetings, Oyo reportedly enjoys fried chicken and Jay-Z.
Fidel Castro
The lawyer-turned-rebel became prime minister of Cuba at 32 in 1959, making him Latin America's youngest leader, according to the Associated Press. Castro took over as president in the 1970s and ruled for decades until 2008. He died last year.
William Pitt the Younger
Way back in the 1800s, at the age of 24, Pitt became the youngest prime minister in England. The public was initially skeptical of Pitt, popularizing the phrase "a sight to make all nations stand and stare: a kingdom trusted to a schoolboy's care," but BBC News reported he was ultimately revered for creating an income tax and uniting Great Britain with Ireland.