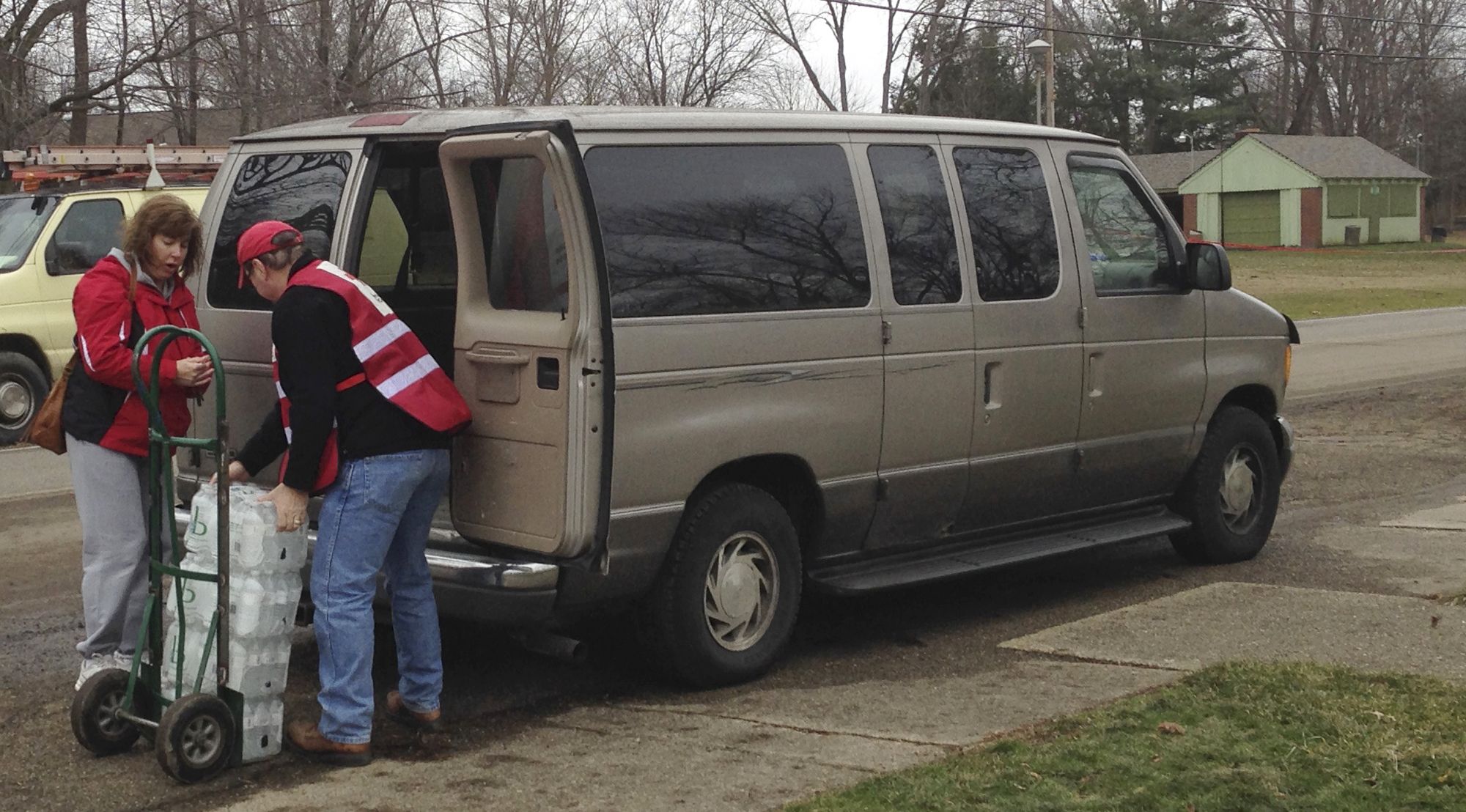 An eastern Ohio town could become the next Flint after state officials said water samples taken from schools and homes were found to contain unsafe levels of lead.
Samples taken from three schools near Sebring, located around 40 miles southeast of Akron, by the Ohio Environmental Protection Agency (EPA) on Sunday showed 121 out of 123 samples "are below the federal allowable level" of lead, according to a statement from the agency.
Sounding eerily similar to the lead-laced water crisis that has affected Flint, Michigan, for more than a year, tests at schools and homes in the Sebring area found multiple examples of lead contamination below the federally acceptable level, although the water treatment plant said there was "no detectable lead leaving the water treatment."
The Ohio EPA knew about Sebring's elevated lead levels as early as October but failed to inform the public, according to records obtained by the Columbus Dispatch. (The Ohio EPA did not respond to Newsweek's request for comment on this matter.) Instead, the agency sent warnings to the Sebring Water Treatment Plant and asked the owners to notify the public, something that never happened, according to the EPA.
Around 8,100 people get their water from the Sebring water system in the Mahoning County communities of Sebring, Beloit and Maple Ridge. A water notice on the Sebring village website outlines lead-related health warnings, including the risk of brain and kidney damage, and the particularly harmful consequences for pregnant women and children. Sebring village manager Richard Giroux didn't issue a public notice until Thursday, according to CBS.
A council hall meeting held on Monday night was packed with concerned residents, FOX 8 Cleveland reported. "A lot of us have kids at home. We're extremely afraid, and we need a mayor to stand up, be honest with us, hold people accountable and fix this problem," one resident said during the meeting.
Additional tests were carried out on Sunday at three schools—West Branch Middle School and Athletic Building, McKinley Junior/Senior High and BL Elementary School—by the Ohio EPA after earlier tests found lead detections in two of those schools. Tests were carried out on drinking fountains, spigots and food preparation sinks, according to the Ohio EPA.
The new results, announced on Tuesday, found seven water sources in McKinley Junior/Senior High contained federal allowable level of lead, and two were above the federal allowable level, while 15 water sources in BL Elementary School contained lead below the federal allowable level. The federal lead level is 15 part per billion, although some tests in Sebring have shown levels of 21 parts per billion.
The Ohio EPA says the village of Sebring has a "legal obligation" to stop lead from entering its residents' drinking water and must inform the public about test results from their homes. The Ohio EPA has also issued an emergency order that stops Jim Bates, the current Sebring village water treatment plant manager, to cease operating any water treatment plant, including Sebring. The agency has opened an investigation, as Bates has been accused of falsifying reports and failing to adequately protect public health.
A number of schools were reopened on Wednesday after shutting for several days over contaminated water. Sebring school administrators said the affected water fountains have been unplugged and students are allowed to bring bottled water and hand sanitizer to school, ABC 5 Cleveland reported.
On Wednesday, environmental and civil rights groups, including the Natural Resources Defense Council and the American Civil Liberties Union of Michigan, announced they filed a federal lawsuit to force the city of Flint and state of Michigan to provide safe drinking water to residents under the federal Safe Drinking Water Act.