The SEC Held College Football Together in a Pandemic, Now COVID has it Postponing Games
In August, it looked like college football might hang up its pads until the spring. The Big Ten and Pac-12 conferences were the first Power 5 leagues to put their seasons on hold, and all eyes shifted to the Southeastern Conference (SEC), Big 12 and ACC. The SEC not only vowed to play, but it led the way.
Now, after three weeks of SEC games, the league is starting to postpone games because of the virus. There had been no schedule alterations through last weekend. But through Wednesday, there are two postponements this week and another possible game that may be affected.
These SEC games scheduled for Saturday (Oct. 17) have been postponed because of COVID-19 infections:
LSU at Florida
Vanderbilt at Missouri
Both of these games have been rescheduled to Dec. 12—the SEC's lone universal open date for all 14 member schools.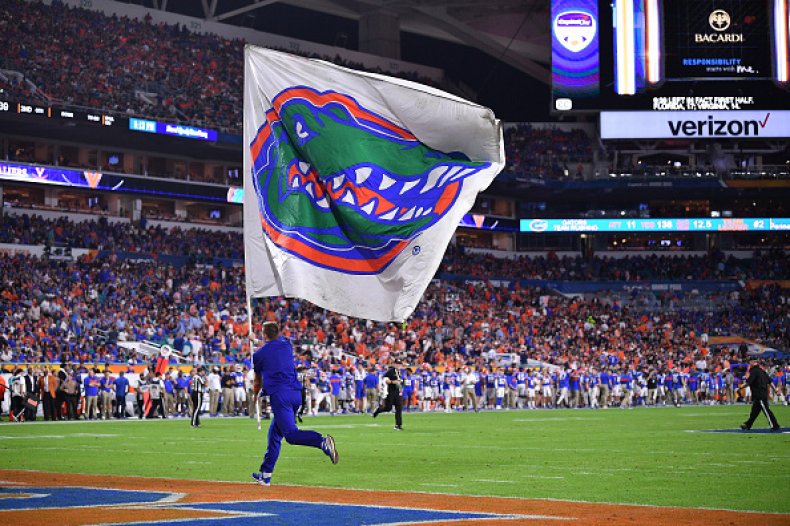 There's a good possibility that this weekend's Ole Miss at Arkansas could be postponed as some Ole Miss players have reportedly tested positive.
In the Big 12, this weekend's game of Baylor at Oklahoma State has also been postponed.
Meanwhile, the Big Ten is scheduled to kickoff its season next weekend (Oct. 24), and the Pac-12 will start their season two weeks after that. Both of those conferences voted to reinstate their seasons after watching leagues like the ACC, Big 12, Sun Belt and independent teams successfully start in early September. The SEC began its 10-game, conference-only schedule on Sept. 26.
The University of Florida first reported Tuesday that five players tested positive for the virus after a game at Texas A&M last weekend. After further observation Wednesday, Florida athletics director Scott Stricklin said 18 scholarship players and three walk-on players had tested positive.
Florida on Tuesday suspended athletic activities. On Wednesday, they pulled the plu on Saturday's huge tilt of LSU visiting "The Swamp."
"It can sneak up on you in a hurry. The key thing is you've got to have the ability to push the brake when things start to occur like what we're seeing right now. You've got to be willing to hit pause occasionally," Stricklin said Wednesday. "The SEC schedule was set up with an event like this in mind. As much as we want to give our kids the opportunity to compete, we understand this isn't a normal year and we're going to have the ability to adapt to unusual circumstances such as this."
The story behind some of the Florida players catching COVID is kind of strange as well. Players claimed they had allergy-like symptoms like runny noses and headaches last Friday, but they didn't report them.
On Monday, the SEC postponed its first game (Missouri at Vanderbilt) after Vanderbilt reported several COVID-related cases.
In Oxford, Mississippi, the Ole Miss Rebels have a number of players banged up from Saturday's game against Alabama. There is also an outbreak of COVID at the campus. If a team's roster falls below 53 scholarship players before a game, then that game must be forfeited, postponed or canceled.