SEC Investigating Goldman Sachs for Possible Record-Keeping Violations
The United States Securities and Exchange Commission (SEC) is investigating Goldman Sachs to see whether its employees used personal messaging apps to do business.
Goldman Sachs said in its annual report, released Friday, they were cooperating with the SEC and "producing documents in connection with an investigation of the firm's compliance with records preservation requirements relating to business communications sent over electronic messaging channels that have not been approved by the firm," Financial Times reported.
For decades, financial institutions on Wall Street have been required to closely monitor and keep records of their employee's communications. The task has become more difficult with the use of messaging apps and personal emails. But the COVID-19 pandemic added additional challenges in keeping track of employees' communications since they worked from home.
In its report, Goldman Sachs noted the SEC was conducting probes elsewhere saying the agency is "conducting similar investigations of record preservation practices at other financial institutions."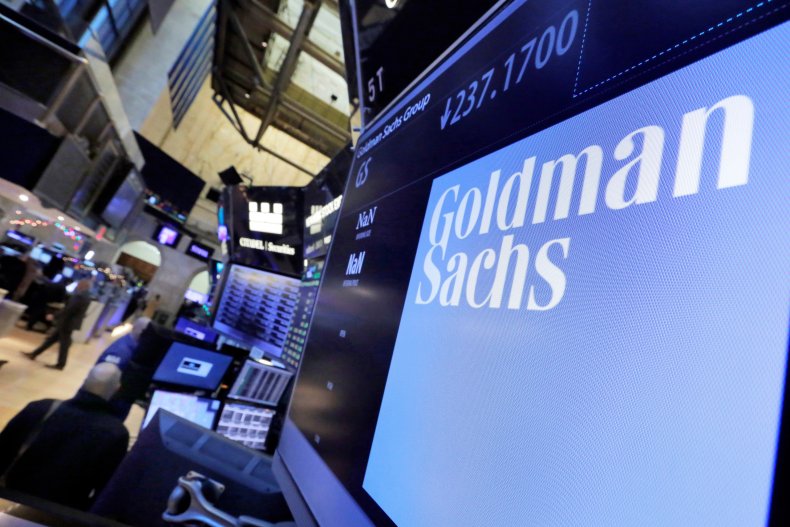 The investigation first started in October to look into how Wall Street banks and other financial firms were keeping track records of their employees' digital communications, Reuters reported.
In December, the SEC and Commodity Futures Trading Commission (CFTC) fined JPMorgan Chase & Co $200 million for using other forms of communication such as WhatsApp or personal email addresses for work-related matters and had failed to keep track of the records, Now, the SEC is investigating other financial firms for similar problems.
SEC officials discovered tens of thousands of messages involving more than 100 people had managed to avoid routine surveillance. The messages investigators knew about involved information such as investment strategies, market analysis, company business and client meetings, according to Advisorhub.
The investment banking company, HSBC Holdings Plc, also announced they were being investigated by the CFTC for "the use of non-HSBC approved messaging platforms for business communications," the Financial Times reported.
However, HSBC Chief Executive Officer Noel Quinn told Advisorhub he believes it's part of a broader investigation by authorities. "I don't think it's specific, I think it's general across all financial institutions," he said. "They're looking at the use of mobiles and WhatsApp and text messages to make sure it's appropriate."
The SEC has since contacted several financial institutions to see if they have been properly documenting work-related communications on emails and personal devices,according to Reuters. The agency encouraged companies to report any violations they discovered.
Update 02/25/22, 4:40 p.m. ET: This story has been updated with additional information.