SEC Football Opening Betting Lines, Rankings for Week 8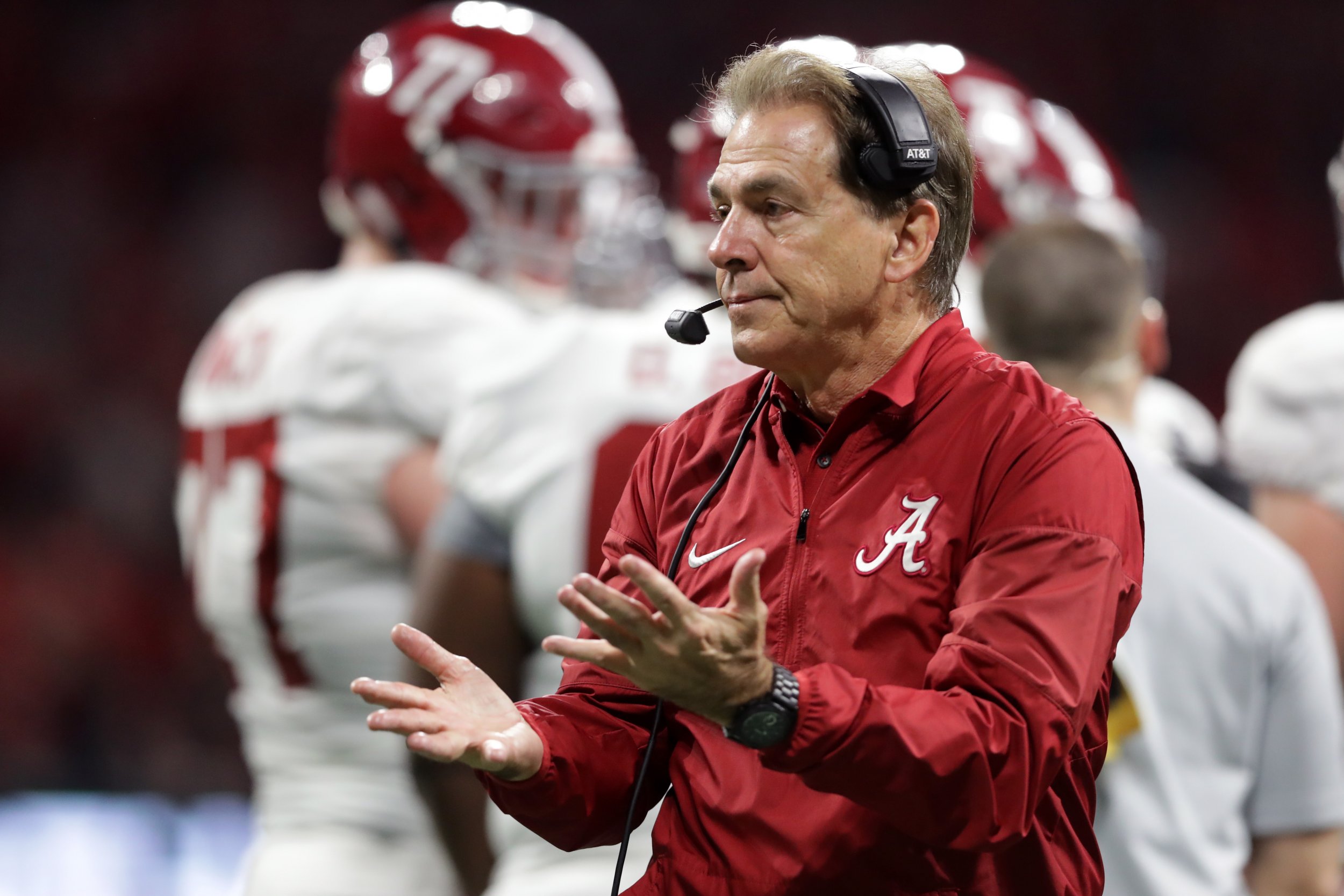 The Southeastern Conference was once again well represented in Sunday's AP Poll rankings for Week 8 of the college football season. Seven SEC teams -- No. 1 Alabama, No. 5 LSU, No. 8 Georgia, No. 11 Florida, No. 14 Kentucky, No. 17 Texas A&M and No. 22 Mississippi State -- were all included in this week's top-25 poll.
The top-ranked Crimson Tide will travel to Knoxville to face a Tennessee team coming off a huge upset victory over Auburn to claim their first SEC win since 2016. Alabama has defeated the Vols in every game of the annual "Third Saturday in October" matchup since 2007.
Auburn looks to avenge its home loss in Week 7 during a road matchup against SEC West rival Ole Miss. The Tigers are currently 2.5-point favorites based on the opening betting lines.
Kentucky faces Vanderbilt in a critical SEC East matchup. The Wildcats enter as an 11.5-point favorite and could tie Florida and Georgia -- both on a bye week -- for first place in the division with a victory.
LSU will host Mississippi State in a battle between two ranked SEC West teams. The Tigers are coming off an upset of then-No. 2 Georgia and look to gain ground on Alabama in the division standings.
The Bulldogs are coming off a bye week, which followed a 23-9 upset of then-No. 8 Auburn in Week 6.
Here's a look at the opening betting lines for SEC matchups in Week 8:
No. 1 Alabama at Tennessee (NL)
Tulsa at Arkansas (NL)
Auburn (-2.5) at Ole Miss
Vanderbilt at No. 14 Kentucky (-11.5)
No. 22 Mississippi State at No. 5 LSU (-6.5)
Memphis at Missouri (-7)
Here are the current conference standings entering Week 8:
SEC East
No. 11 Florida (6-1 overall, 4-1 SEC)
No. 8 Georgia (6-1, 4-1)
No. 14 Kentucky (5-1, 3-1)
South Carolina (3-3, 2-3)
Tennessee (3-3, 1-2)
Missouri (3-3, 0-3)
Vanderbilt (3-4, 0-3)
SEC West
No. 1 Alabama (7-0 4-0)
No. 5 LSU (6-1, 3-1)
No. 17 Texas A&M (5-2, 3-1)
Ole Miss (5-2, 1-2)
Mississippi State (4-2, 1-2)
Auburn (4-3, 1-3)
Arkansas (1-6, 0-6)