SEC Spring Game Schedule, TV Channels: When Alabama, LSU, Georgia, More Are Playing
The Southeastern Conference spring football games kick off on March 30, with Vanderbilt playing the Black and Gold Spring Game to start the season.
On Monday, the SEC Network tweeted the SEC spring game schedule with the times and the networks they will be aired.
"It's always football season in the SEC," the network tweeted, along with a photo of the SEC game schedule.
Although most of the games will be aired on the SEC Network, ESPN will also air some of the action for the weekend games. ESPN2 will feature SEC Champion Alabama on Saturday, April 13, while ESPNU will showcase Arkansas: Red-White Spring Game on April 6, Mississippi State: Maroon-White Game on April 13, and Missouri: Black & Gold Spring Game on April 13, according to ESPN.
"For the fourth straight season, every Southeastern Conference spring football game will be live on ESPN networks. In addition to televised action, every game will be available to stream on the ESPN App," ESPN wrote in a statement on Monday.
The last spring game of the season belongs to Georgia: G-Day game on Saturday, April 20 at Sanford Stadium, according to the SEC Network.
Here is a list of the SEC Games, along with their times and networks they will air on, according to the SEC Network schedule:
Vanderbilt: Black and Gold Spring Game - Saturday, March 30 on at noon the SEC Network
South Carolina: Garnet-Black Spring Game - Saturday, April 6 at noon on the SEC Network
LSU: National L-Club Spring Game - Saturday, April 6 at 2 p.m. on the SEC Network
Arkansas: Red-White Spring Game - Saturday, April 6 at 4 p.m. on ESPNU
Ole Miss: Grove Bowl - Saturday, April 6 at 4 p.m. on the SEC Network
Kentucky: Kentucky Blue/White Game - Friday, April 12 at 6 p.m. on the SEC Network
Florida: Orange & Blue Game - Saturday, April 13 at 1 p.m. on the SEC Network Alternate
Alabama: A-Day - Saturday, April 13 at 2 p.m. on ESPN2
Mississippi State: Maroon-White Game - Saturday, April 13 at 2 p.m. on ESPNU
Texas A&M Maroon & White Game - Saturday, April 13 at 2 p.m. on the SEC Network
Auburn: A-Day - Saturday, April 13 at 4 p.m. on the SEC Network
Missouri: Black & Gold Spring Game - Saturday, April 13 at 4 p.m. on ESPNU
Tennessee: Orange & White Game - Saturday, April 13 at 6 p.m. on the SEC Network
Georgia: G-Day - Saturday, April 20 at 2 p.m. on the SEC Network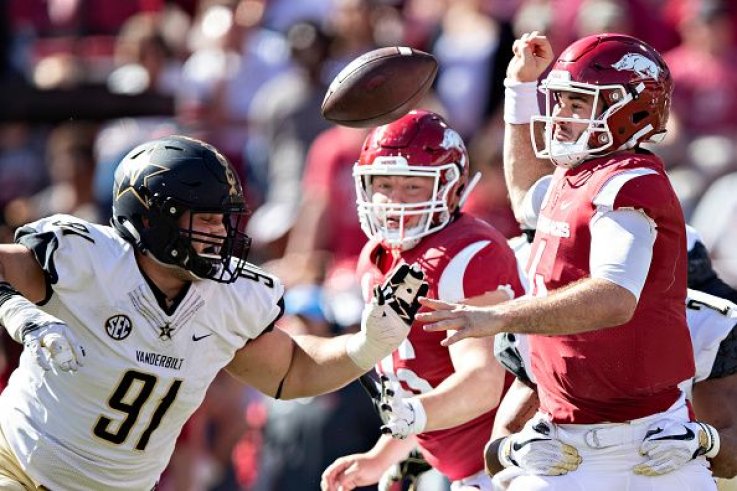 SEC Spring Game Schedule, TV Channels: When Alabama, LSU, Georgia, More Are Playing | Sports