A bipartisan group of about 50 centrist Democrats and Republicans lawmakers are proposing a second round of $1,200 stimulus checks, with an additional $500 per child, in a new bill.
The Problem Solvers Caucus offered its own coronavirus relief bill on Tuesday as negotiations between House Speaker Nancy Pelosi and the White House continue to stall, leaving millions of Americans with no federal funding as the coronavirus pandemic continues.
The group, led by Representatives Democrat Josh Gottheimer of New Jersey and Republican Tom Reed of New York, is proposing a $1.52 trillion package, almost a trillion less than Pelosi's latest demands but significantly more than the GOP's bill that offered roughly $500 billion.
The proposal includes a second round of stimulus checks for most American taxpayers, with potential for a third if the economy remains halted come January. While this may drive up costs, the lawmakers have suggested another $2 trillion could be available if the health crisis worsens.
The caucus plans for the relief to serve as a short-term measure until the January presidential inauguration.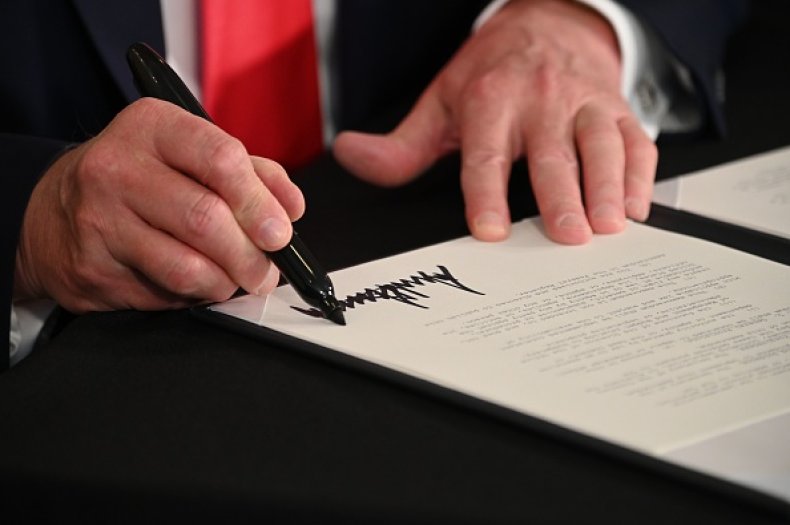 The new "March to Common Ground" framework would extend supplemental unemployment insurance. Instead of the weekly $600 provided in the Coronavirus Aid, Relief and Economic Security (CARES) Act, benefits would start at $450 a week for the first eight weeks before increasing to $600 a week after, capped at 100 percent of the individual's salary.
Pelosi pushed for the $600 unemployed Americans received in the first relief package while the White House has suggested $300 a week.
The proposal from the Problem Solvers Caucus also includes $100 billion for health care programs, including COVID-19 testing, and $25 billion for rental and mortgage assistance in response to the country's looming eviction crisis.
It also offers more money to schools, small businesses, food assistance and the Postal Service, with an additional $500 billion to avoid major layoffs of local and state workers.
Schools would receive $145 billion while small businesses would be granted $290 billion and another round of the Paycheck Protection Program. Senate Republicans supported an extension of the small business loan program, but left out schools and child care, which House Democrats offered more than $100 billion in their HEROES Act.
The bipartisan proposal comes a week after a GOP-proposed bill failed to advance through Senate. The bill was eight votes short from reaching debate and a full vote on the Senate floor.
Majority Leader Mitch McConnell said the vote would demonstrate lawmakers willingness to compromise on coronavirus legislation.
"It's a vote for senators to say whether they want to move forward toward huge amounts of relief for kids, for jobs, for health care, or whether they are happier doing absolutely nothing," McConnell said on Wednesday.
Newsweek reached out to Pelosi and McConnell for comment but did not hear back before publication.