Second Amendment Rights Have Limits, Despite What Republicans Say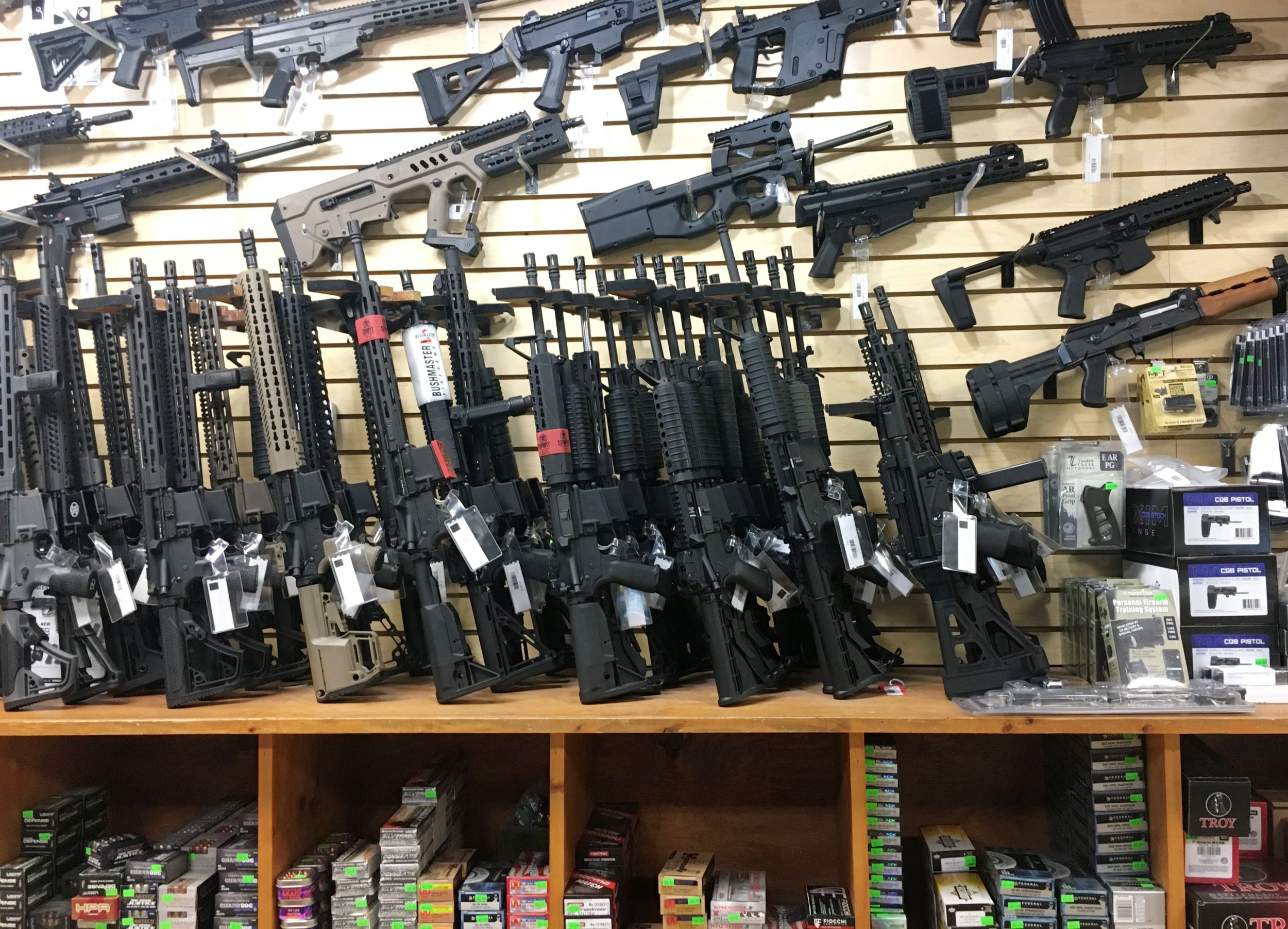 Steve Scalise is a survivor of gun violence. He is also a proponent of unlimited rights for those who wish to bear arms, as he made clear in an appearance on NBC's Meet the Press on Sunday.
Scalise, the House Majority Whip, was shot in the hip by a gunman who ambushed a congressional baseball practice in Alexandria, Virginia, in June. President Donald J. Trump described Scalise as being "in very tough shape" after the shooting, but Scalise has made a determined recovery, returning to Capitol Hill in late September with a simple message on Twitter: "I'm back."
Yet those hoping that the Republican from Louisiana would have gained some appreciation for gun control after becoming a victim of a mass shooting (three others were shot during the June assault) would have been disappointed by his exchange with Chuck Todd, the host of Meet the Press. Their conversation took place a week to the day after a gunman killed 59 people at a Las Vegas country music festival. The gunman had an arsenal of assault weapons in the hotel room from which he assailed the concertgoers.
As Todd began to press Scalise on gun violence, Scalise argued that tougher gun laws are ineffective, pointing to the high rate of gun violence in Chicago, which does indeed have stringent measures in place. Evoking Chicago has become commonplace for Republicans — including the President — in disputing the efficacy of gun laws. Many think that such municipal controls are undermined by lax gun laws at the state and federal levels.
"Let me ask you this philosophically," Todd continued. "Is there a limit? Is the right to bear arms unlimited or is there a limit?"
Scalise resorted to a starkly originalist view of the Second Amendment, one that suggests just how important fealty to gun rights — and the gun lobby — has become to the Republican Party. That is a relatively new position for the GOP: Ronald Reagan, for example, supported the assault weapons ban in 1991. Richard M. Nixon wanted an even stricter ban on armaments. "I don't know why any individual should have a right to have a revolver in his house," he said in a 1972 recorded conversation that was recently made public.
Forty-five years later, such a view would be inconceivable for any Republican wishing to remain in Congress. In fact, as the exchange between Todd and Scalise shows, the party has resorted to a radical, some might say untenable, interpretation of the Bill of Rights.
"It is a long history in our country to make sure that you protect the right of citizens to bear arms," Scalise said.
Todd wondered, "But is it unlimited?"
"It is," Scalise asserted. It was an especially remarkable sentiment coming from a man who'd recently survived a shooting. Scalise later acknowledged that limits do exist, though he did not seem to actually endorse those limits.
That opinion, however, is not supported by most constitutional scholars, who don't see the Second Amendment's assertion that a "well regulated Militia" is "necessary to the security of a free State" as allowing for the untrammelled right to bear arms by all Americans, at all times.
In fact, the U.S. Supreme Court has explicitly said so, in a 2008 case called Heller. "Like most rights, the Second Amendment right is not unlimited," wrote Justice Antonin Scalia, one of the court's most principled conservatives at the time. "It is not a right to keep and carry any weapon whatsoever in any manner whatsoever and for whatever purpose." (The case itself concerned gun laws in Washington, D.C.)
In other words, while the Second Amendment does generally allow for gun ownership, it has left specificity for modern-day jurists, legislators and voters to debate.
Adam Winkler, a law professor at the University of California at Los Angeles, is the author of Gunfight: The Battle Over the Right to Bear Arms in America and one of the nation's top experts in gun laws. As he told The Washington Post in 2015, there is no reason to think, as Scalise seems to, that gun rights cannot be curbed by law.
"We already restrict access to firearms in many ways," Winkler said. "We prohibit people from owning machine guns. We prohibit people from owning shoulder-launched missiles and hand grenades. We prohibit felons and the mentally ill from possessing firearms. We prevent children from owning firearms."
"We see a lot more absolutist rhetoric today than we did in the past," Winkler added, blaming the National Rifle Association for that tonal shift. That powerful lobbying group has graded Scalise an A+. It also contributed $4,950 to his 2016 campaign for the House of Representatives. Scalise touts the NRA's high marks on his website.