Second American Military Member Found Dead Along Southern Border
Officials from the Peterson Air Force Base in Colorado Springs said Monday that another service member who was working to secure the U.S. border with Mexico has been found dead.
The service member, who was part of the Southwest Border Support Mission, was found dead Sunday near Ajo, Arizona. Authorities say foul play is not suspected, according to an Associated Press report. Authorities are still investigating the case.
The service member's name and rank were not released, nor their task along the border.
This is the second service member who has been found dead along the border this month. Officials from the base on June 1 said another member who was also part of the Southwest Border Support Mission was found dead near the Southern Arizona town of Nogales. Foul play was not suspected in that case, either.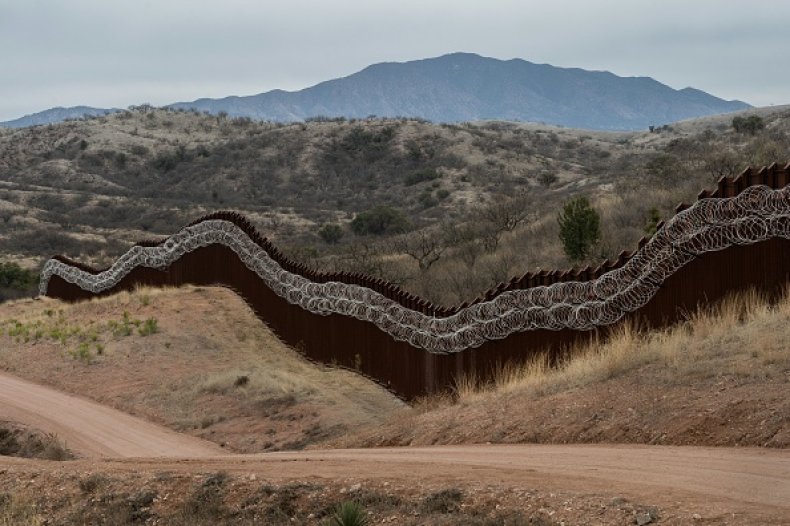 In the past few months, President Donald Trump has assigned more troops and service members along the border to assist the Border and Customs Enforcement agency.
A report from the Military Times in April stated that 5,000 troops were serving the region for the border mission, with 3,000 of those being active duty and the others from the National Guard. In April, the White House announced it would send an undisclosed number of additional military personnel for the border mission.
The job of the troops along the border is to support Homeland Security operations, and they have no direct engagement or detainment of immigrants or asylum seekers, the report states.
Texas Gov. Greg Abbott announced last week that he will send an additional 1,000 troops from his state's National Guard to assist Homeland Security along the Texas-Mexico border. The Republican governor also said last week that Texas allotted nearly $1 billion in its budget for border protection.
"My message to them is Congress is a group of reprobates for not addressing a crisis on our border and we're not going to stand idly by and endanger the lives and safety of the state of Texas because Congress is refusing to do its job," Abbott said.
Apprehensions of immigrants crossing illegally into the U.S. has topped 100,000 in three-consecutive months, with more than 144,000 apprehended in May.
House Democrats last week approved $4.5 billion which would provide aid in the humanitarian crisis. The money that would be directed to Homeland Security and the Department of Health and Human Services would be earmarked for assistance to migrants and refugees.