Second COVID Mutation, From South Africa, in U.K.: 'Even More Transmissible' Than First
A second coronavirus mutation discovered in the United Kingdom is "even more transmissible" than the first, according to U.K. Health Secretary Matt Hancock.
The new mutation was first revealed during a press conference on Wednesday. Hancock noted that the new strain was detected in the U.K. but originated in South Africa.
"We've detected two cases of another new variant of coronavirus here in the U.K. Both are contacts of cases who traveled from South Africa over the past few weeks," Hancock said during the press conference. "This new variant is highly concerning because it is yet more transmissible and it appears to have mutated further than the new variant that has been discovered in the U.K."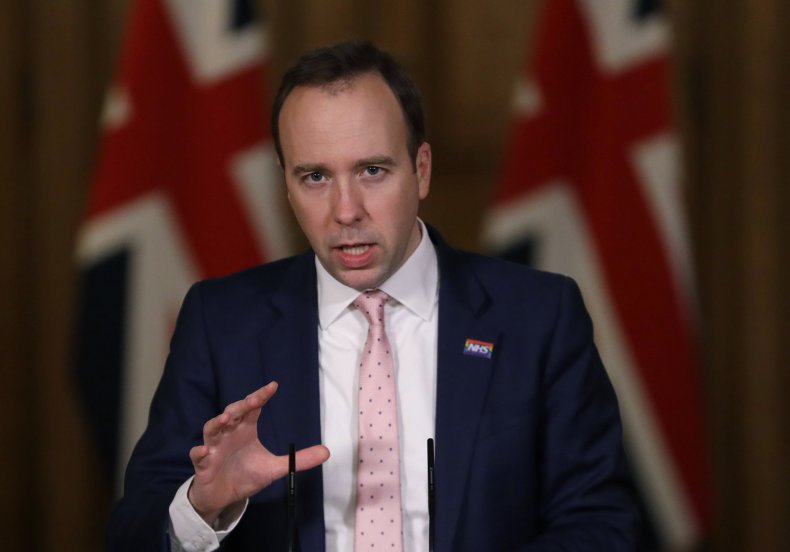 Hancock's comments come not long after he announced that the first coronavirus mutation was discovered in his country.
"We've currently identified over 1,000 cases with this variant predominantly in the south of England, although cases have been identified in nearly 60 different local authority areas," Hancock said at a press conference last week. "We do not know the extent to which this is because of the new variant, but no matter its cause, we have to take swift and decisive action which unfortunately is absolutely essential to control this deadly disease while the vaccine is rolled out."
On Sunday, U.K. Prime Minister Boris Johnson spoke about the first virus mutation and how tougher mitigation restrictions will be imposed in areas where infection cases are rising.
"The spread is being driven by the new variant of the virus," Johnson said. "It appears to spread more easily and may be up to 70 percent more transmissible than the earlier strain."
According to data from country's Department of Health and Social Care, the U.K. has seen a continuing surge in new cases, with more than 236,000 over the past seven days. Across the U.K., there are now more than 2.1 million confirmed cases and at least 68,412 deaths, according to Johns Hopkins University.
U.S. health professionals have said the first new variant of the virus may now be in the country.
"You really need to assume that it's here already, and certainly is not the dominant strain. But I would not be surprised at all if it is already here," Dr. Anthony Fauci, the nation's top infectious diseases expert, said about the first mutation.
On Monday, Admiral Brett Giroir, U.S. assistant secretary for health, said that the virus mutation "could be in the United States and we might not have yet detected it."
Newsweek reached out to Hancock and the U.K. Department of Health and Social Care for comment but did not hear back before publication.