Second Data Recorder Still Trapped in NJ Train Crash Wreckage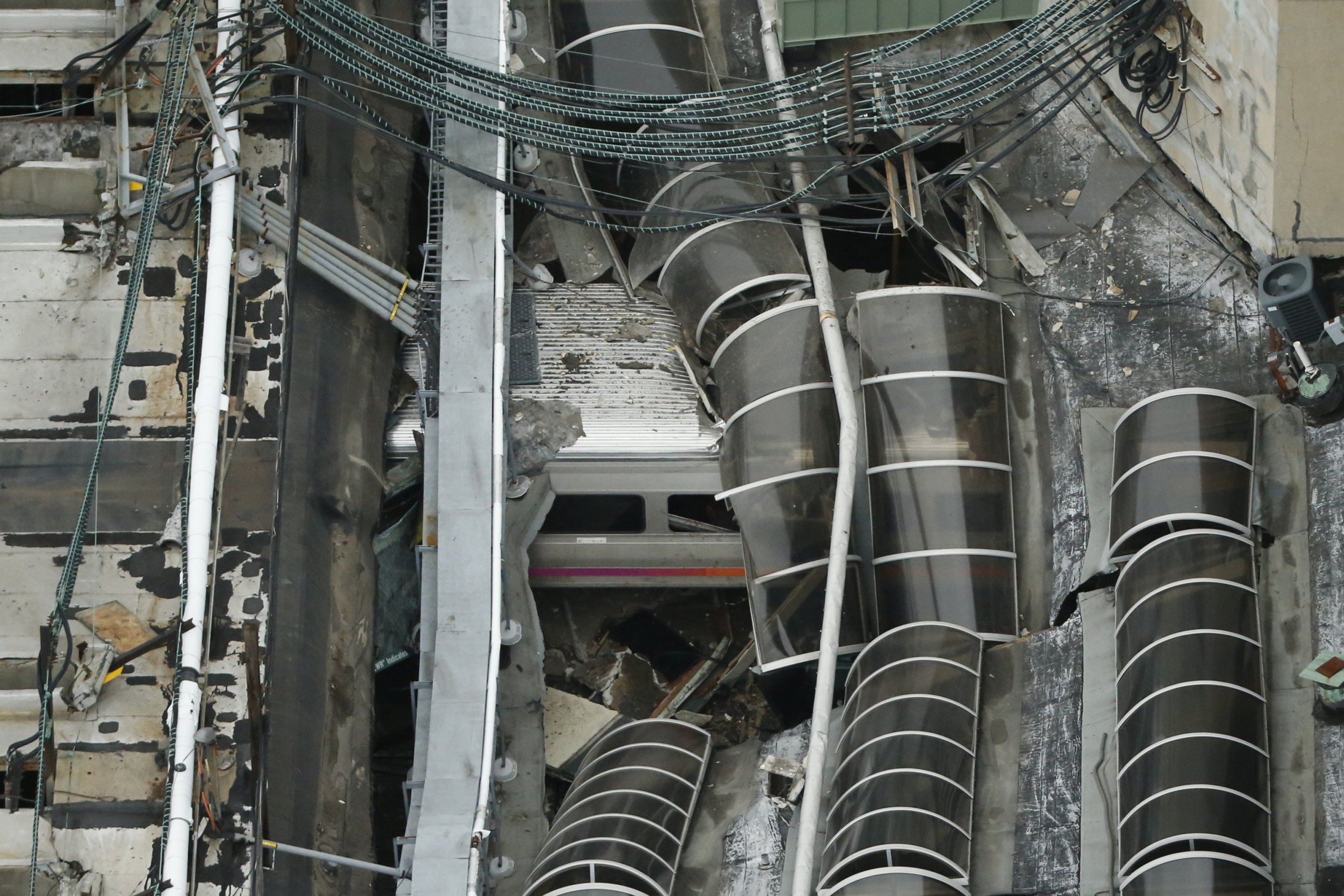 Investigators probing why a New Jersey commuter train smashed into Hoboken station, killing one person and injuring 108, planned to interview more witnesses on Saturday as the site remained too dangerous to extract a second data recorder from the wreckage.
The Thursday morning rush hour crash left a 34-year-old woman on the platform dead and toppled support columns in the early 20th century building, a major transit point for New York City-bound commuters.
The damage to the columns has left the station unstable, and delayed the extraction of a data recorder and forward-facing video recorder that could help the National Transportation Safety Board understand the causes of the crash.
"We know where it is, it's just a matter of getting to it and that's kind of what today's site safety meeting was about," NTSB spokesman Christopher O'Neil said in a telephone interview. "Until the debris removal process starts we're not going to be able to access that lead car to get that other event recorder."
Another recorder was extracted from the train on Thursday and sent to its manufacturer on Friday after investigators were unable to download data off it. The black box data should help investigators determine the precise speed of the train as it approached the terminal.
Witnesses and officials said the New Jersey Transit train came into the station too fast and never slowed, but it was unclear why.
NTSB investigators also plan to continue interviewing members of the crew and witnesses to the crash as well as reviewing video recordings.
Investigators said earlier this week that they would be interviewing the conductor and the brakeman aboard the train, but did not give a timeframe for those interviews.
Witnesses to the crash described a scene of horror and chaos as the train slammed through the barrier, jumped off the tracks and skidded across the station concourse.
Train service remained suspended in and out of the Hoboken terminal, through which some 60,000 people pass on a typical weekday.