Watch Democratic Debate Live Stream: Start Time, What to Know As Bernie Sanders, Elizabeth Warren Face Off in Detroit
The second Democratic presidential debates are slated to take place in Detroit on Tuesday and Wednesday, with 2020 front-runners Bernie Sanders and Elizabeth Warren taking the stage the first night.
Like the first debates hosted by MSNBC in late June, these debates hosted by CNN will feature the top 20 candidates in the crowded Democratic field based on polling at least 1 percent in three polls as well as amassing 65,000 individual donors. The debates will be broadcast live from Fox Theater at 8 p.m. ET and run roughly two hours each.
Here are things to know about night one, which can be live-streamed on CNN.com with no subscription necessary.
Candidates:
The qualifying candidates were split into two groups of 10 after a final draw was pulled on July 18. Their podium positions will be announced the night of each debate.
Bernie Sanders (senator from Vermont)
Elizabeth Warren (senator from Massachusetts)
Pete Buttigieg (mayor of South Bend, Indiana)
Beto O'Rourke (former congressman from Texas)
Amy Klobuchar (senator from Minnesota)
John Delaney ( former congressman from Maryland)
John Hickenlooper (former Colorado governor)
Tim Ryan (congressman from Ohio)
Marianne Williamson (author)
Steve Bullock (governor of Montana)
Dynamics:
The candidates for the second debates were split up more evenly than the first debates, with two top tier candidates per night. Progressives Sanders and Warren will face off for the first time in debates this cycle, an opportunity to set themselves apart from one another. Moderates including Buttigieg and Klobuchar will likely try to stand out against the progressive front-runners. Buttigieg and O'Rourke, two of the younger candidates, are expected to clash and be attacked by Klobuchar, who has so far been overshadowed despite her Senate experience. Klobuchar, and Delaney and Hickenlooper with less success, have criticized Sanders's democratic socialist agenda. Williamson remains a wildcard while Bullock is appearing in a debate for the first time after Eric Swalwell ended his bid.
Issues:
Democrats unite in denouncing migrant detention center conditions and family separations under President Donald Trump, but disagree on other immigration matters and issues like Medicare-for-All, which Sanders is advocating for. Bullock has stated he is not for expanding federal health care benefits to include undocumented immigrants. Moderates including Bullock, Delaney, Hickenlooper and Ryan think that if Sanders wins the Democratic nomination, his democratic socialist policies could lead to Trump getting reelected.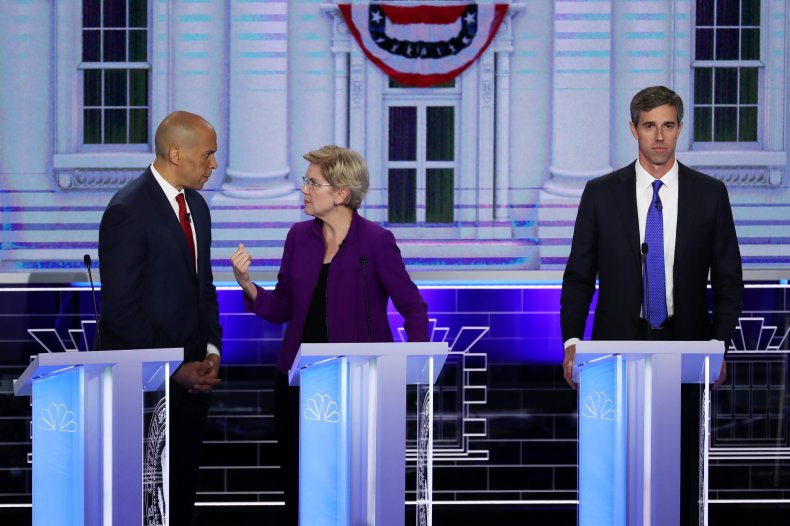 Moderators:
Unlike the MSNBC debates with five moderators, the CNN edition will feature three from the network: chief political correspondent Dana Bash, CNN Tonight anchor Don Lemon and chief Washington correspondent and anchor Jake Tapper.
Watch:
Television broadcast exclusively on CNN.
Live streams available online on CNN.com, CNN apps and fuboTV.