A second grader in North Carolina has been reportedly suspended for a year for allegedly bringing a loaded gun to school.
The W.H. Knuckles Elementary School student, whose name has not been revealed, showed the gun during recess to a classmate who reported it to a teacher, CBC's affiliate WBTV reported on Friday.
The teacher later confiscated the gun once they were alerted about the weapon, according to Robeson County Schools spokesperson. The school resource officer was also notified about the gun which was reportedly loaded but had no round in the chamber.
No details were reported about how the child was able to access the gun.
Newsweek reached out to the school district, the elementary school, and the Lumberton Police department for comment.
According to WBTV, this is the fifth reported incident in which a student from the school district brought a gun to school. It is also at least the second time a loaded gun was discovered at a Robeson County elementary school this year.
In October, a teacher discovered a gun during snack time in a bag that belonged to a student at Tanglewood Elementary School, according to WBTV.
The student's relative reportedly gave the child the wrong bag, but the student never saw the gun. The relative was later charged with possession of a weapon on school grounds.
Weapons have been recovered from different school campuses nationwide over the past months as parents grow worried about gun violence in schools. On Tuesday, 15-year-old Ethan Crumbley fatally shot four of his fellow students and wounded seven others at Oxford High School in Michigan.
The teen used a gun that was purchased by his father on November 26 and had two videos on his phone and a journal in which he spoke about his desire to shoot up his school and kill students.
Crumbley was moved to Oakland County jail where he is being charged as an adult due to the severity of the incident, according to authorities. The teen is facing charges of terrorism and first-degree murder, according to Oakland County prosecutor, Karen D. McDonald. If he is convicted for those charges, Crumbley could potentially face a life sentence.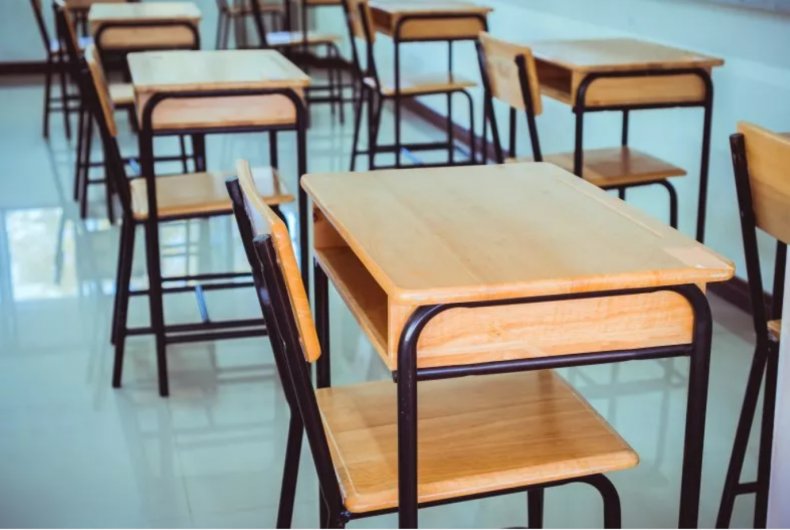 This year's back-to-school period has seen the highest number of gunfire incidents in schools compared to the same period in 2019, according to data gathered by Everytown for Gun Safety. The non-profit organization analyzed on-campus shootings between August 1 and September 15 of every school year since 2013.
The 2021 back-to-school period saw 30 shootings happen on school grounds, killing five and injuring 23. Meanwhile, 16 gun incidents took place during that same period in 2019.
According to the non-profit's database, August 2021 had the highest number of monthly gun incidents.