A Second Honeymoon In Paris
Paris is lauded as the world's most romantic city, and all of its strengths as a travel destination are maximized with a partner by your side.
There are many reasons to visit Paris. The art, the food, the history. But one reason trumps all those: love. Paris is lauded as the world's most romantic city, and all of its strengths as a travel destination are maximized when you have your partner by your side. Swoon over the breathtaking galleries at the Louvre. Share fantastic meal after fantastic meal. Take long evening strolls sightseeing along the Seine. And, above all, book a great hotel.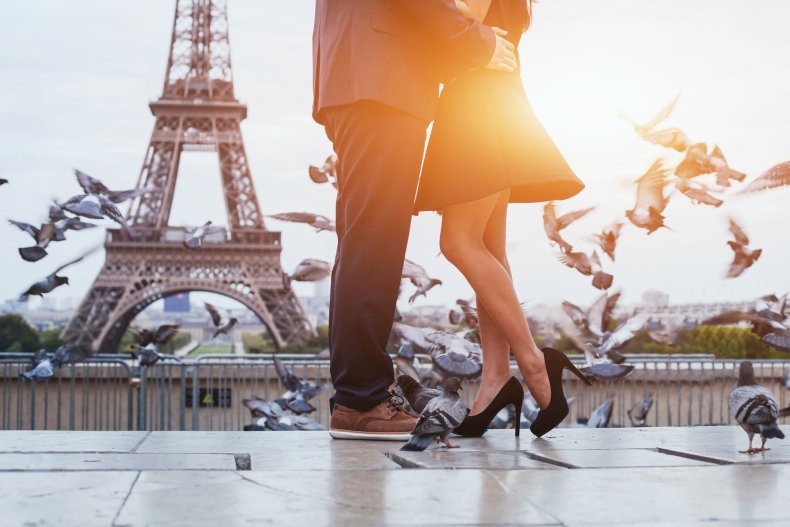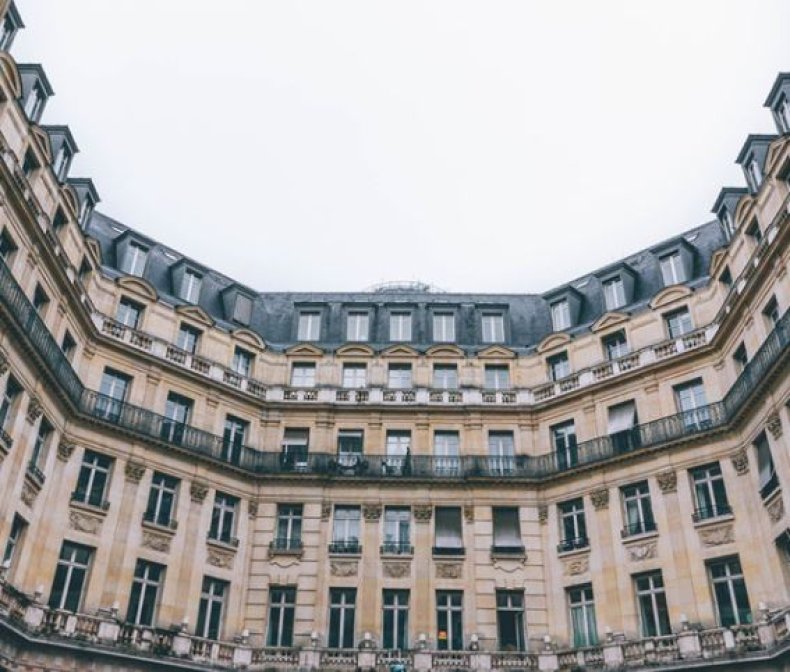 My wife and I decided to spend our second honeymoon in a suite at the Edouard 7 in what was hands-down the most romantic hotel room we have ever stayed in, and will probably ever stay in because it's hard to imagine something better. And, as the saying goes, I can imagine quite a bit. This is the epitome of a special occasion hotel. Yes, it's pricey. But damn, it's nicey.
You will notice the view. And you will notice it several times because this suite is full of bright windows and three sets of french doors that open onto a wraparound balcony. You overlook Avenue de l'Opera in the 1st arrondissement and have a clear view of the Paris Opera House. I cannot overstate the "I can't believe this is my life" feeling of waking up in a gigantic bed and seeing the Paris Opera House from your window.
The room is chic. It's adorned with art, has thick, plush carpeting and a shower the size of a Brooklyn studio apartment. The interior design of our suite had a black, white and red palette that evoked an exquisite, luxurious mood. A deep bathtub next to a floor-to-ceiling window provides a fabulous place to relax with a fantastic glass of wine. It's a perfect respite after a long day wandering the Palais Royale to marvel at the historic architecture or shopping at Galeries Lafayette, a massive department store in one of the most fashionable neighborhoods in Paris - all of which are literally on the doorstep of the Edouard 7.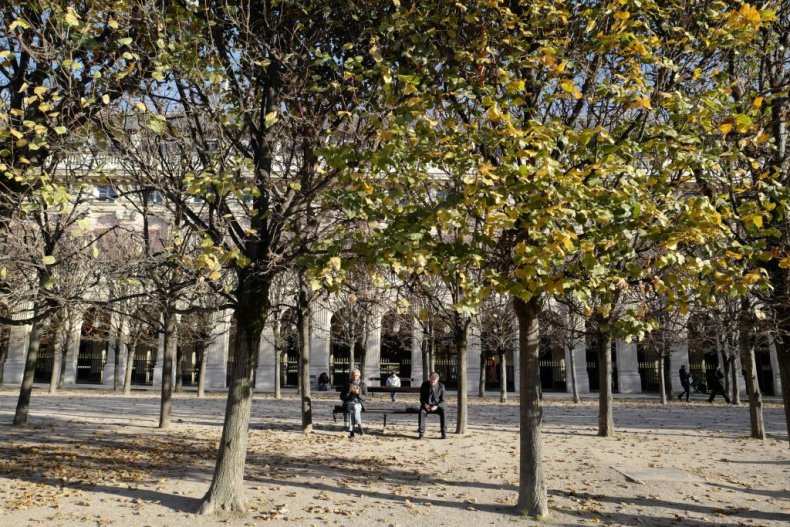 You'll be forgiven if you don't go out much. A comfy couch inside a sitting room (yes, your suite has a sitting room) provides a staging area for an extended afternoon or evening in. It's your second honeymoon, after all. That changes the tone of your trip. It isn't about cramming in every second of sightseeing you can. It's about connecting with your partner, the person you need by your side or Paris wouldn't feel like Paris. Our suite, with its opera view and balcony, created that atmosphere the way few other places can.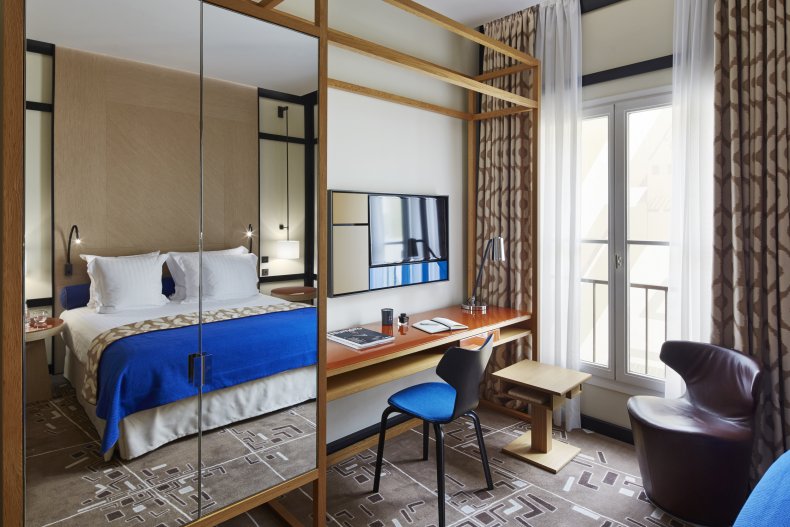 We then decided to go modern and moved into one of the superior rooms at Hotel Bel Ami, located in Saint-Germain-des-Pres in the 6th arrondissement. While we preferred the Edouard 7, the staff, like the staff at Edouard 7, was exceptional. Courteous, helpful and prompt, exactly what you want from a luxury hotel experience. Bel Ami is nestled in a quaint neighborhood full of history and charm. Skip the hotel breakfast and head out early to one of the many patisseries or boulangeries for your pan de quotidien. Chez Papa Jazz Club, located only a few doors down, serves flawless French fare in an intimate space centered around great music. It is so romantic it almost feels cliche, which means a reservation is a must on your second honeymoon. Especially if you're at Bel Ami.
French food has earned its well-deserved reputation. And while on your second honeymoon it is easy to find any number of cozy places that will fill your belly with bread and cheese and duck and frites. But fine dining should be both transcendent and delicious. Le V at Hotel Vernet understands this, and Executive Chef Richard Robe delivers a dining experience unlike any other we experienced in our time in Paris. It's earned the L'Assiette Michelin for its "refined cuisine that encompasses a classic repertoire with new combinations of flavors." It is also a stunning space, thanks largely to a stained glass ceiling designed by Gustave Eiffel (yes, THAT Eiffel). It's an intimate restaurant with attentive staff and a charming manager; you relax instantly. Before you've even had your first bite, you feel as though you're making a memory.
It is difficult for a meal to be excellent, even more so for a meal to have a theme. But Robe's style seems to center around unpredictability, with flavor profiles you'd never expect. My wife and I stuck to the "hits" on the menu, beginning with this langoustine appetizer.
Immediately, you're struck by how it isn't what you'd expect from a langoustine presentation. Most platings would take great pains to emphasize that you're eating small lobsters, and present the protein half-shelled or as a plump, curled tail. Not at Le V. It is thinly layered along with an avocado and passion fruit puree, garlic flower and maki complimented by a crustacean reduction and, strikingly, grapefruit.
A fully constructed bite runs an astonishing gamut of tastes and sensations. The puree adds a light, green note that runs into the unctuousness of the langoustine. Then the grapefruit kicks in, delivering a surprising contrast that seems such a natural fit I can't believe I'd never experienced it before. The bitterness brings out the sweetness of the shellfish, and the garlic flower cuts through the fatty richness of the protein and avocado. The maki and crustacean reduction offer a resounding, briny finish. This is a step beyond food that simply tastes good; it's a bite you analyze and think about long after the meal is over (clearly).
Robe's delicate creativity can be experienced in any of the signature items. The V-Pie is a supper, comfortable and warm, with a rich prawn and sweetbread filling. A fennel frond salad provided another surprise, giving a clean, sweet thread for the heavy savory flavors to follow. For dessert, Le Riz (The Rice), reintroduces grapefruit, now in a sweet cream, served over imperial rice with pistachio and rose gelato.
We paired all this with a wine so good we forgot to write it down. It's the only thing we'll forget about our second honeymoon in Paris.