Second Largest South Carolina Newspaper Endorses Pete Buttigieg Days Before Primary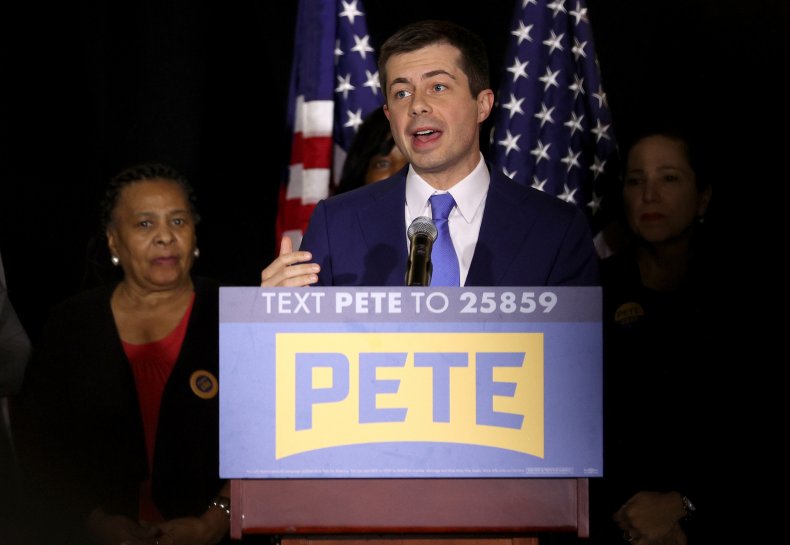 South Carolina's second-largest newspaper, The State, endorsed former South Bend, Indiana Mayor Pete Buttigieg on Monday -- just five days before the state's Democratic primary.
"On Saturday, the voters of South Carolina should choose Buttigieg in the state's Democratic presidential primary," The State wrote on its opinion page Monday.
The State said that it interviewed nine Democratic candidates over a "long process" before deciding on which candidate to endorse.
"Buttigieg separated himself from the pack by effectively making the case that he can unify and lead a diverse Democratic Party in the midst of a pitched ideological battle between its liberal and centrist wings," the editorial read.
"It is vital for the Democrats to nominate an energetic, disciplined candidate who can offer voters a powerful yet pragmatic vision of a better America. The Democrats need a nominee who seeks to bring Americans together based on broad common ground — and not divide them along narrow interests," it continued.
The State's editorial board said it believes the Democratic Party has only won the presidential election "when it has resisted the temptation to pick status-quo nominees." They argue Buttigieg, who "could make history as the first openly gay nominee of a major party" is a "centrist" with "fresh, optimistic messages."
The article goes on to tout Buttigieg's record as mayor of South Bend, where he "reinvented" the city. While the article admits that Buttigieg's "biggest challenge" has been gaining the support of the African American community, they note that he did earn the backing of African Americans as the city's mayor.
"To his credit, Buttigieg has openly acknowledged his responsibility to build trust with African American voters. He has made important strides by releasing ambitious proposals aimed at increasing economic prosperity among African Americans, strengthening historically black colleges and universities and implementing extensive criminal justice reforms," the article states.
A recent NBC News/Marist poll showed that Buttigieg is favored by only 9 percent of likely South Carolina Democratic voters. Former Vice President Joe Biden polled at 27 percent and Senator Bernie Sanders came in second in the poll with 23 percent of likely voters preferring him.
There will be 54 delegates up for grabs in the South Carolina primary on Saturday. The eventual Democratic nominee will need 1,991 delegates to acquire the nomination. Buttigieg is currently second in the pledged delegate count with 26 delegates assigned to him, 13 of which he won in the Iowa Caucus after a first-place finish. Sanders is leading the other presidential candidates with 45 delegates. Still, only about 2.5 percent of delegates have been assigned so far in the primary process.